Welcome to my newest series, 31 Days of Decluttering! I'm excited, anxious, and kind of already having that wonderful, "What have I gotten myself into?!" feeling, but that's okay. That's usually a sign of great things to come… or at least that's what I'll keep telling myself. 😉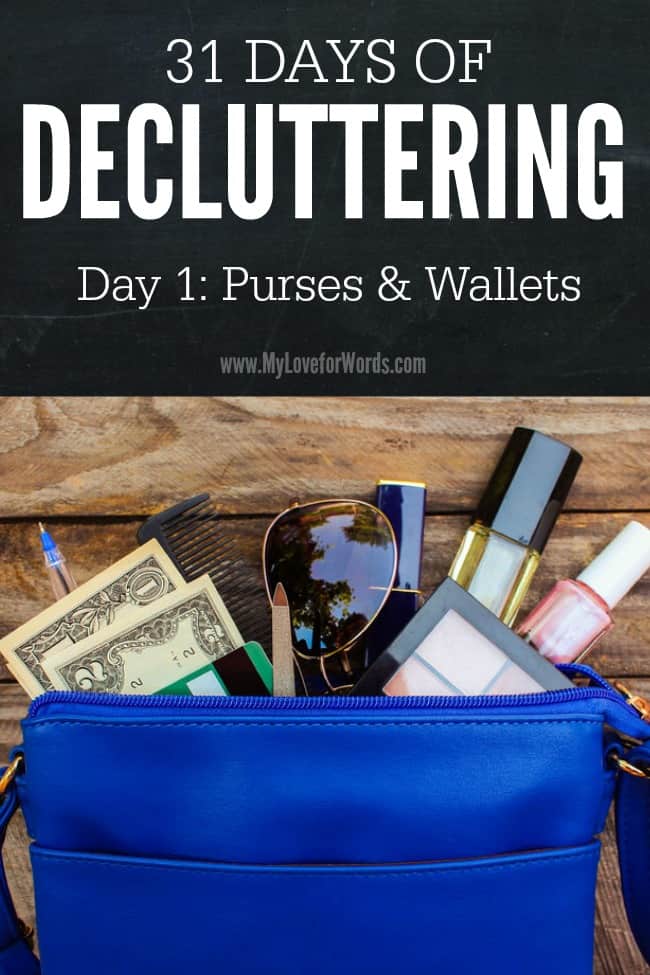 My hope for the next 31 days is to get my decluttering mojo back and have a less cluttered, more organized home. As I shared a couple days ago, when I started the Declutterathon earlier this year things were going pretty well. I was able to keep up with it for a while… until I couldn't. Life jumped in my way and started screaming, "Pay attention to me!!!" and decluttering had to take a back seat to family emergencies.
Thankfully, things eventually settled down (well, as much as they ever do), and I quickly found myself frustrated and disappointed because the progress that I made at the beginning of the year has been completely undone. I feel like I'm back at square one, which is not where I want to be, so operation "Get my decluttering mojo back" begins today!
Whether you're just starting to declutter or you're almost finished, I think this challenge will help.
I tend to be an all-or-nothing girl, which is not the best way to approach huge projects. It doesn't take long for me to feel overwhelmed and eventually give up before any real progress is made. Since the definition of insanity is doing the same thing over and over again expecting different results, I thought I'd better change my ways for this challenge.
For the next 31 days, my goal is to spend a at least 15-30 minutes a day doing small tasks that will eventually add up to make a big difference. If I can or want to work longer, I will, but I'm only requiring 15 minutes of myself a day.
So, the task for day 1 is cleaning out our wallets and/or purses. If your purse is already immaculate, set a timer for 15 minutes and work elsewhere. The ultimate goal is to develop the habit of decluttering not to always work on the same space on the same day.
I did clean out my purse during the Declutterathon (click here to see that post), but it needs to be done again. Here are some basic guidelines:
Remove everything from purse and vacuum out bag
Organize or toss paperwork and receipts
Think Jungle Book and replace only the bare necessities. For me, this will mean: 1 pen, 1 Burts Bees chapstick, 1 lipgloss, my wallet, extra contacts, and my phone. When I have the kids with me, I'll throw a ziplock back with a pack of wipes, a few diapers, and a changing pad in, but that's it. No more purse catch-all!
After you've complete this challenge, I'd love to hear what the craziest, funniest, or grossest thing you found in your purse today?
You can also click here —> Declutterthon facebook group for real time support from over 2,200 other people! The group has been so supportive and wonderful, and it cracks me up that I wasn't sure anyone would really be interested in it when I started it.