If you've been feeling a little overwhelmed or disappointed because you've fallen behind in the 31 Days of Decluttering challenge, you can breathe a sigh of relief because today is ketchup catch up day!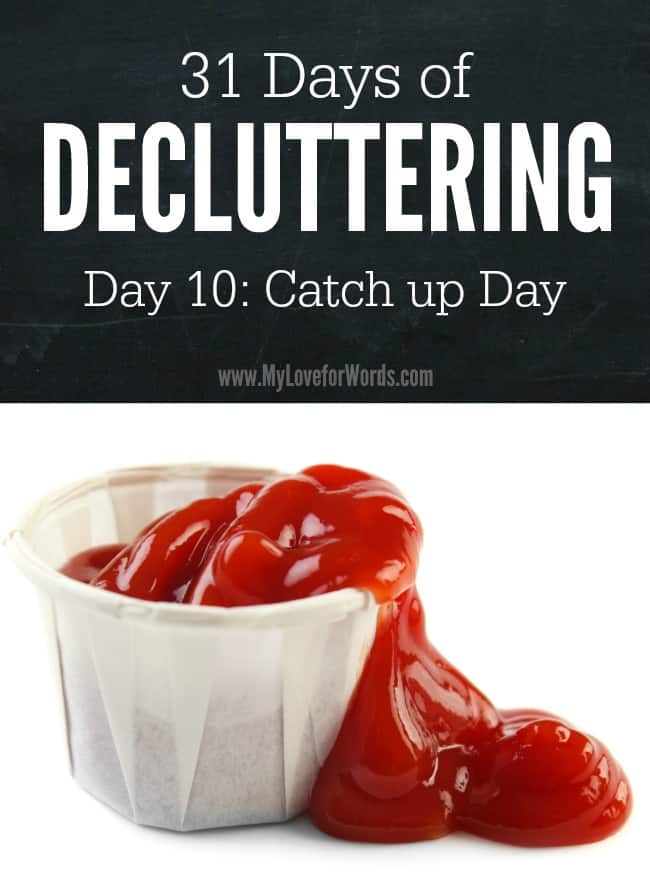 Sadly, this won't involve any hamburgers or hot dogs (unless you want one, of course 🙂 ), but if there's a space we've covered so far that you haven't been able to tackle or complete, today's a day to get to work.
So far we've covered:
If you've already completed all of these tasks, today's a great day to go back through them and make sure everything's still in place. Getting into the habit of maintaining our progress is extremely important because we don't want to have to redo this again… and again… and again. (That's experience talking, unfortunately.)
If everything's already in place, you can either set a timer for 15 minutes and work on a new space or enjoy a day off! There will be a new challenge tomorrow so I hope today helps you in whatever way you need: catch up or take a little break.
How will you be spending your day today? Is there a task that's nagging you to be completed or will you be taking some time off?
Click here to join the Declutterathon facebook group and get support from over 2,200 other declutterathoners!