Another day, another challenge! Today we're going to be sorting through the clothes we currently have hanging in our closets.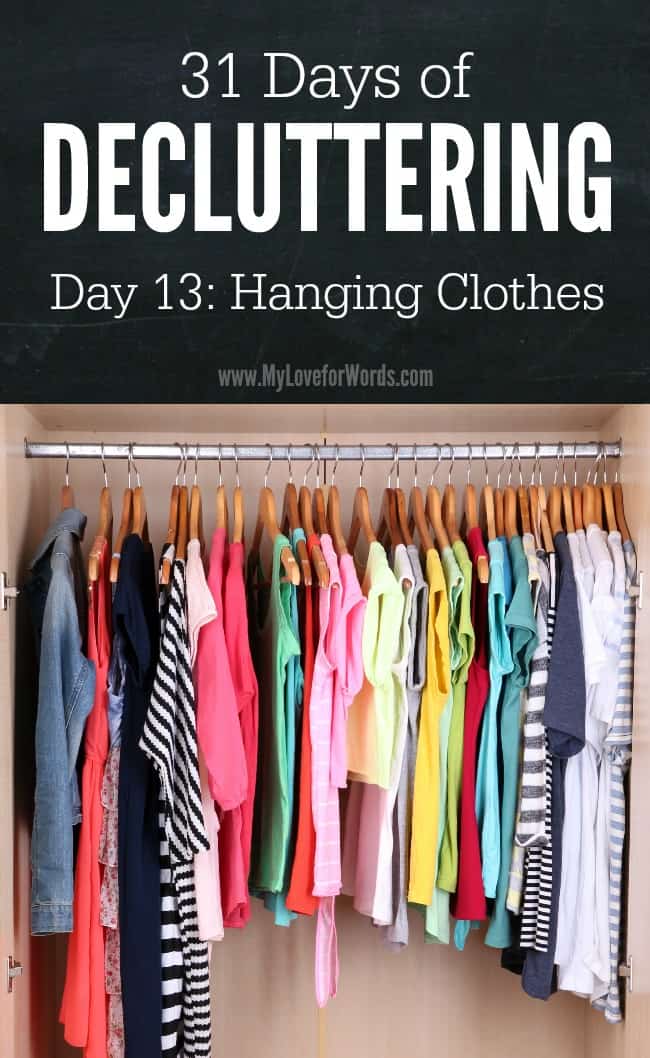 Truth be told, I don't have a lot of hanging clothes. We have a large, kind of awkwardly narrow walk-in-closet that I rarely go into. My clothes are kept in my dresser in our bedroom and, if I'm being honest, on the floor of either my bedroom, bathroom, or laundry room. It's not an ideal way to store clothes, that's for sure!
I do, however, have things hanging in my closet that I rarely, if ever, wear, and this is mainly due to weight gain. I've mentioned before that my profile picture is a wee bit outdated now. When I started this blog, it was the closest thing I had to a head shot and I thought I'd update the picture when I lost more weight because it would only be a matter of months, right? Wrong! I've been blogging for almost three years now, and I'm at my highest non-pregnancy weight ever. It's so depressing.
Last year I did lose 35 pounds, but I gained it all back not long after so I have a wardrobe that spans many sizes. I hope all of it will be too big in the not-so-distant future, but I'm scared to part with much of it because I don't want to waste more money in the future on clothing I don't love. Writing that feels silly though because if I don't love it, why do I have it in my house?
Honestly, I don't think I'll love any clothing that would fit me at this size, but I can at least choose to keep things that I feel decent in and get rid of stuff I haven't worn in a long, long time. My husband's about to get a ton of extra space in our closet!
What kind of clothes are in your closet? Do you have a wardrobe that spans many sizes too? Are you holding on to any pieces you don't love, and if so, why?
Click here to join the Declutterathon facebook group and get support from over 2,200 other declutterathoners!