It's already day 30 of our 31 Days of Decluttering challenge, and we're heading back to the kitchen to address an area I completely overlooked… our cups and plates.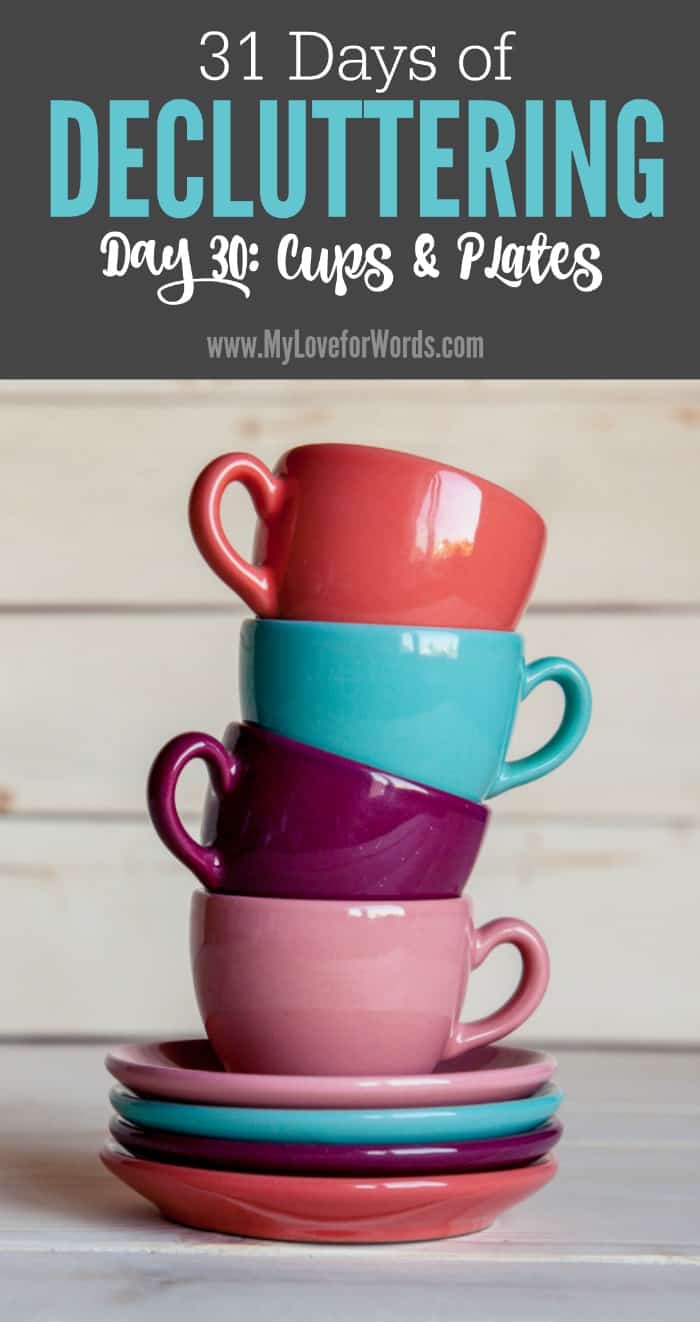 Just like blankets and towels, I love collecting plates and cups for our kitchen. I have the hardest time passing up cute serving platters, cloth napkins, and mugs, but the truth is we rarely ever use them.
Blogging has actually kind of only made things worse because I now justify my purchases with, "I can use this for a food photo!" like I did for my Peekaboo Brownies and Rice Krispie Treat posts.
For some reason I also love to collect mugs, but I rarely ever drink warm drinks. Neither my husband or I drink coffee so, aside from the occasional hot chocolate, most of our mugs are mainly used by guests.
As much as I love collecting all of these place settings, it really is silly to keep it all. It's cluttering up space, and it's time some of it goes.
Tips for decluttering plates and cups:
Empty cabinets of all cups, plates, mugs, etc. and gather in one place. A large table or on your counters would be good options.
Wipe cabinet clean.
Sort your pieces into piles of like items so you can see how many of each you really have.
Discard or donate any pieces that are chipped, damaged, or you no longer like. You may also want to consider getting rid of pieces that are part of a set that is no longer complete.
Return pieces you want to keep to cabinet, hutch, or wherever they'll be stored. Store they by category keeping all plates, cups, and mugs together.
Enjoy your newly decluttered and organized space!
Do you love to collect serving pieces or will this be an easy category for you to declutter?