The Happy Organized Goals workbook leads you through the goal setting process so you can create goals around the things that are most important to you.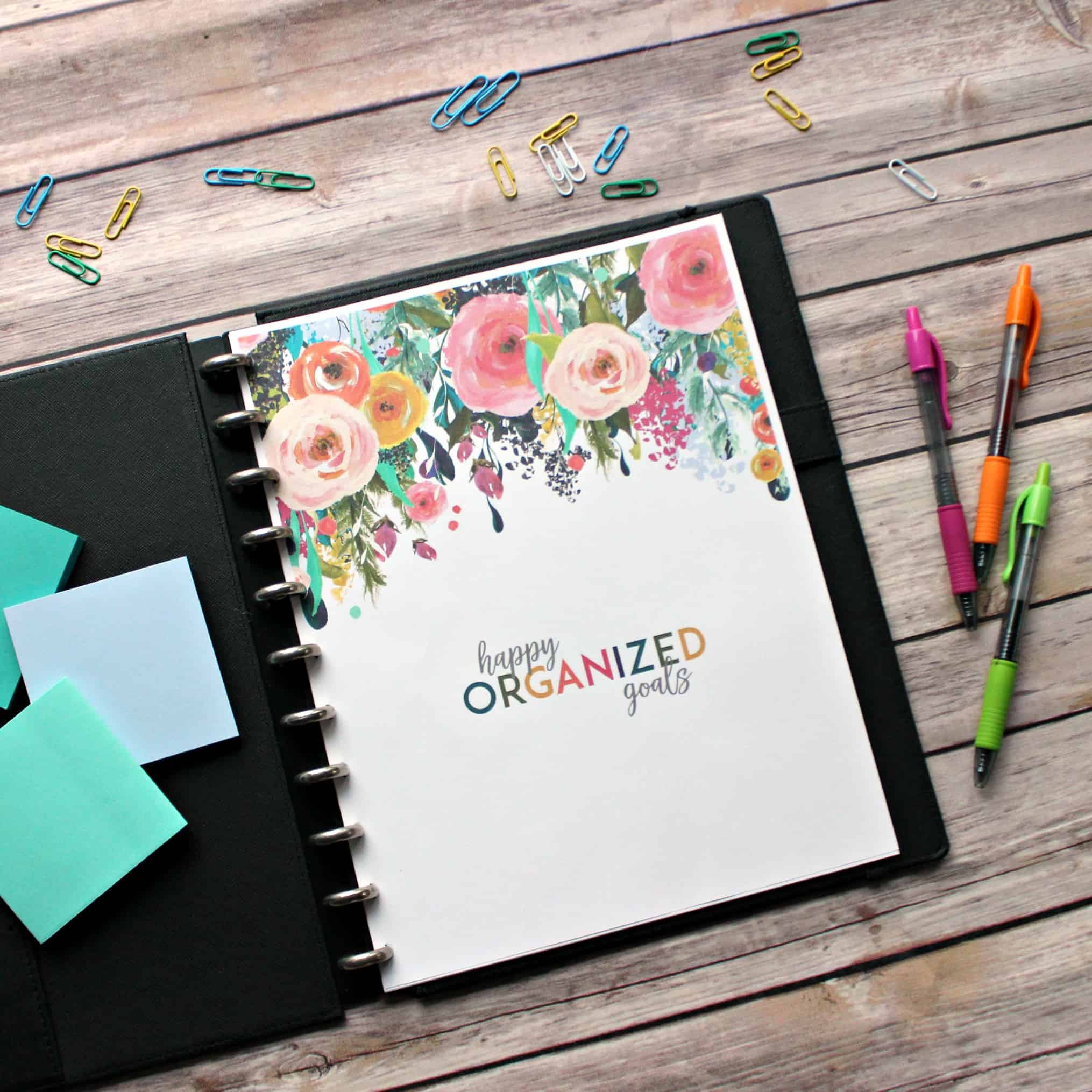 With worksheets to identify your personal prioritizes, a life audit so you can see what has (and hasn't) worked well for you in the past, a framework for setting powerful goals, by the time you're finished you'll have a step-by-step guide for not only setting great goals but actually achieving them.
It was important to me to create something extremely helpful and thorough so the workbook has more than 70 pages that will help you gain clarity about your priorities, create actionable goals, and a manageable plan to set yourself up for success.
The workbook is divided into five sections: reflect, envision, plan, implement, and assess, each beginning with an overview page and inspirational quote. These quotes so they can be used as a part of your workbook or used as inspirational wall art to help you stay motivated and on track.