It's time to unleash your inner Barbie! Transform your living space with touches of pink to create a space that exudes glamour, playfulness, and elegance. From vibrant pink accents to more subtle and chic decor ideas, get ready to dive into a world of inspiration and bring the magic of Barbie's Dream House into your own abode.
1. Pink Pillows
Incorporate vibrant pillows in various shades and patterns throughout your home. Strategically place them on sofas, chairs, and beds to add pops of pink and create a playful and inviting atmosphere. Mix and match different textures and sizes to achieve a visually dynamic look.
2. Pink Couch or Accent Chair
Transform your living room or any seating area by choosing a couch or accent chair in a soft blush or dusty rose color. Opt for plush upholstery or velvet fabric to infuse your space with elegance and sophistication. Pair it with neutral-colored furniture and accessories to let the pink piece become the star of the room.
3. Curtains and Window Treatments
Enhance the beauty of your windows by dressing them up with flowing curtains or window treatments in delicate pink tones. Light and airy sheer curtains can create a dreamy atmosphere, while thicker fabrics offer privacy and insulation. Consider patterns like polka dots or floral prints to add visual interest and charm to your space.
8 Ways To Start Loving Your Home Even If It's Not Perfect
Discover the transformative power of embracing imperfection and cultivating a deep love for your home with these eight inspiring strategies.
4. Art
Elevate the artistic appeal of your home by incorporating pink-themed art pieces. Hang paintings, prints, or photographs featuring pink hues to capture the essence of this versatile color. Opt for abstract designs, landscapes, or even portraits that highlight different shades and tones of pink for a captivating display.
5. Accent Wall
Make a bold statement by designating an accent wall in a room to be painted in a vibrant shade of pink. This focal point instantly adds depth and character to your space. Experiment with different shades such as hot pink, blush, or coral to find the one that best complements your existing color scheme.
6. Add a Blanket
Cozy up your living area or bedroom with a soft pink blanket. Drape it over a chair, sofa, or bed for an inviting and comforting touch. Opt for materials like fleece or knitted fabrics to add texture and warmth while infusing a subtle pink element into your decor.
14 Creative Bathroom Organization Ideas
Say goodbye to cluttered countertops and chaotic cabinets with these 14 ingenious bathroom organization ideas that will revolutionize your daily routine. From clever storage hacks to stylish solutions, this guide will inspire you to transform your bathroom into a serene sanctuary where everything has its place, ensuring a seamless and stress-free start to your day.
7. Floral Arrangements
Miley was right. You really can buy yourself flowers! Bring the beauty of nature indoors by arranging stunning floral arrangements featuring pink blooms. Incorporate roses, peonies, or carnations in varying shades of pink to add a fresh and charming touch to any room. Display them in vases or decorative containers as centerpieces or accents on tables, countertops, or mantels.
8. Pink Bedding
Transform your bedroom into a serene oasis by selecting bedding in shades of pink. Opt for blush-colored duvet covers, soft pink sheets, and decorative pillows to create a tranquil and elegant space. Mix and match patterns and textures to add depth and visual interest to your bed.
9. Pink Accessories
Sprinkle pink accents throughout your home with carefully chosen accessories. Incorporate pink picture frames, decorative vases, throw blankets, or cushions to infuse charm and personality into your overall decor. These small touches will create a cohesive and visually appealing look.
Popular Decluttering, Organizing, and Minimalist Trends People Can't Stand
It's no secret that many people are looking for any way to declutter their lives, and for most, that starts with their homes. There are countless methods to declutter, organize, and embrace a minimalist lifestyle, but not all are respected by the general public. Recently, decluttering experts met in an online discussion to reveal the trends they wish would go away forever.
10. Kitchen Gadgets
Brighten up your kitchen by incorporating pink gadgets and utensils. Choose toasters, mixers, or cutting boards in shades of pink to add a playful and modern touch to your culinary space. These functional and decorative items will bring a delightful pop of color to your kitchen countertops.
11. Lamps and Light Fixtures
Illuminate your living areas with stylish lamps and light fixtures featuring pink shades or bases. Opt for table lamps, floor lamps, or pendant lights that cast a warm and gentle glow, creating a cozy and inviting atmosphere. These lighting elements will serve as both functional and decorative additions to your space.
12. Add a Pink Rug or Carpet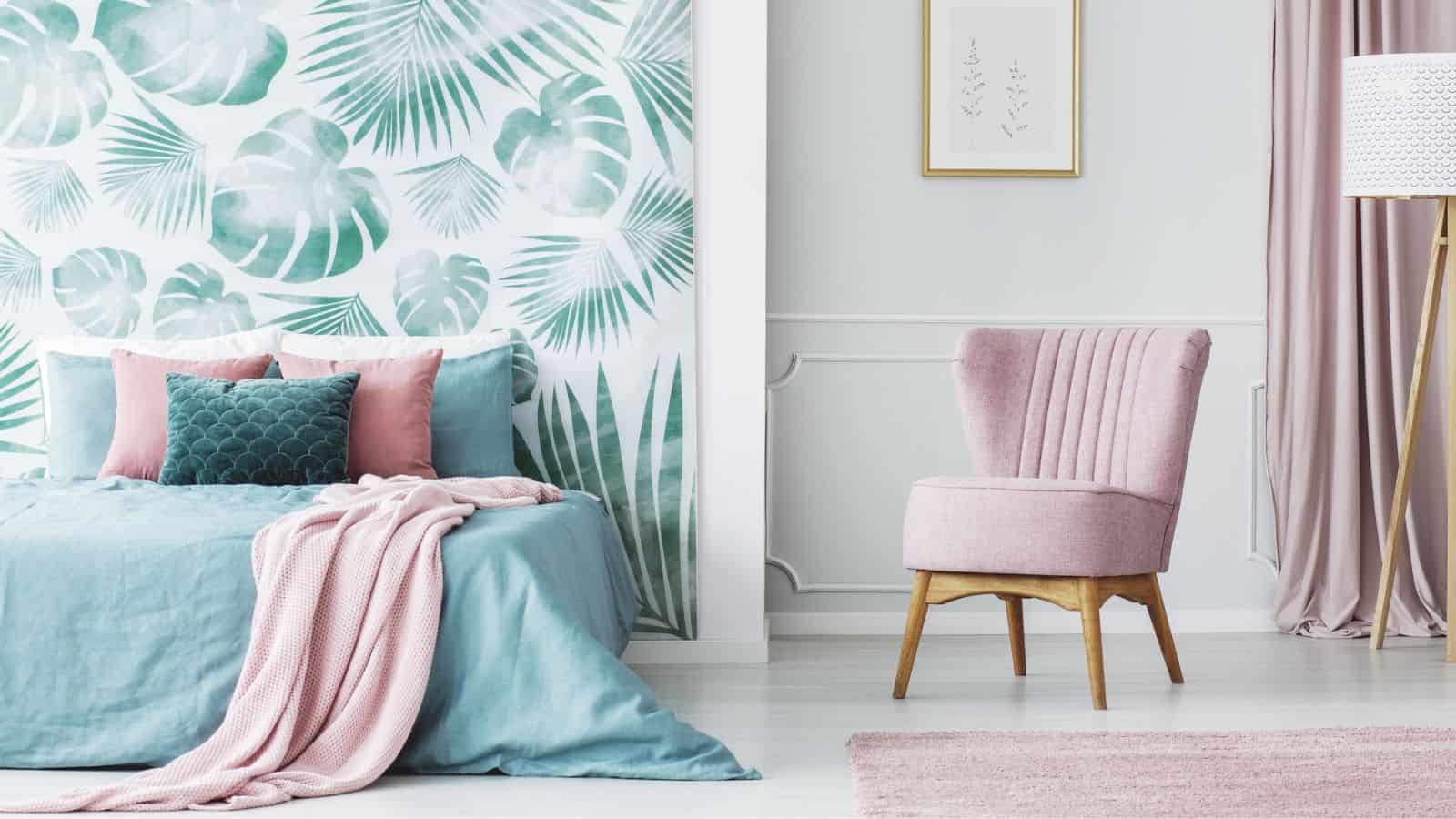 Add a cozy and visually appealing element to your floors by laying down a plush pink rug or carpet. Choose a shade of pink that complements your existing furniture and decor. This statement piece will tie the room together while providing a comfortable and stylish surface to walk on.
How to Declutter Your Home Quickly: 10 Easy Ways to Simplify
If you're feeling overwhelmed by stuff and wondering how to purge your home, we've got you covered. Starting to declutter and simplify your life doesn't have to be overwhelming. Promise! Here are 10 easy ways to get started and create a happy, organized life.
13. Painted Furniture
Give old furniture a fresh and vibrant look by painting it in a coat of pink. Update chairs, tables, or cabinets with a soft pastel pink or a bold fuchsia shade to inject a vibrant and eye-catching element into your room. Consider adding decorative accents like stencils or patterns for an extra touch of creativity.
14. Pink Dishes
Elevate your dining experience by incorporating pink tableware. Set your table with pink plates, bowls, glassware, or cutlery to create a charming and visually captivating setting for meals and gatherings. Mix and match different shades and textures to create a delightful and elegant table arrangement.
15. Painted Ceiling
Create a sense of drama and uniqueness by painting the ceiling in a soft pink hue. This unexpected touch adds depth and visual interest to the room's overall design. Whether it's a pale blush or a more vibrant pink, the painted ceiling will make a striking statement and add a touch of whimsy to your space.
35 Simple Ways to Make Life Easier and Less Stressful Today
Life is too short to feel stressed all the time. That's why we've put together this list of 35 ways to help make life easier and reduce stress right now.
16. Pink Tile or Stone
Enhance the visual appeal of your bathroom or kitchen by incorporating pink tiles or stone. Install a pink tiled backsplash, flooring, or accent wall to add a touch of elegance and sophistication to the space. Choose from light pink, rose, or even bold magenta tiles to suit your style and create a statement feature.
17. Pink Flowerbeds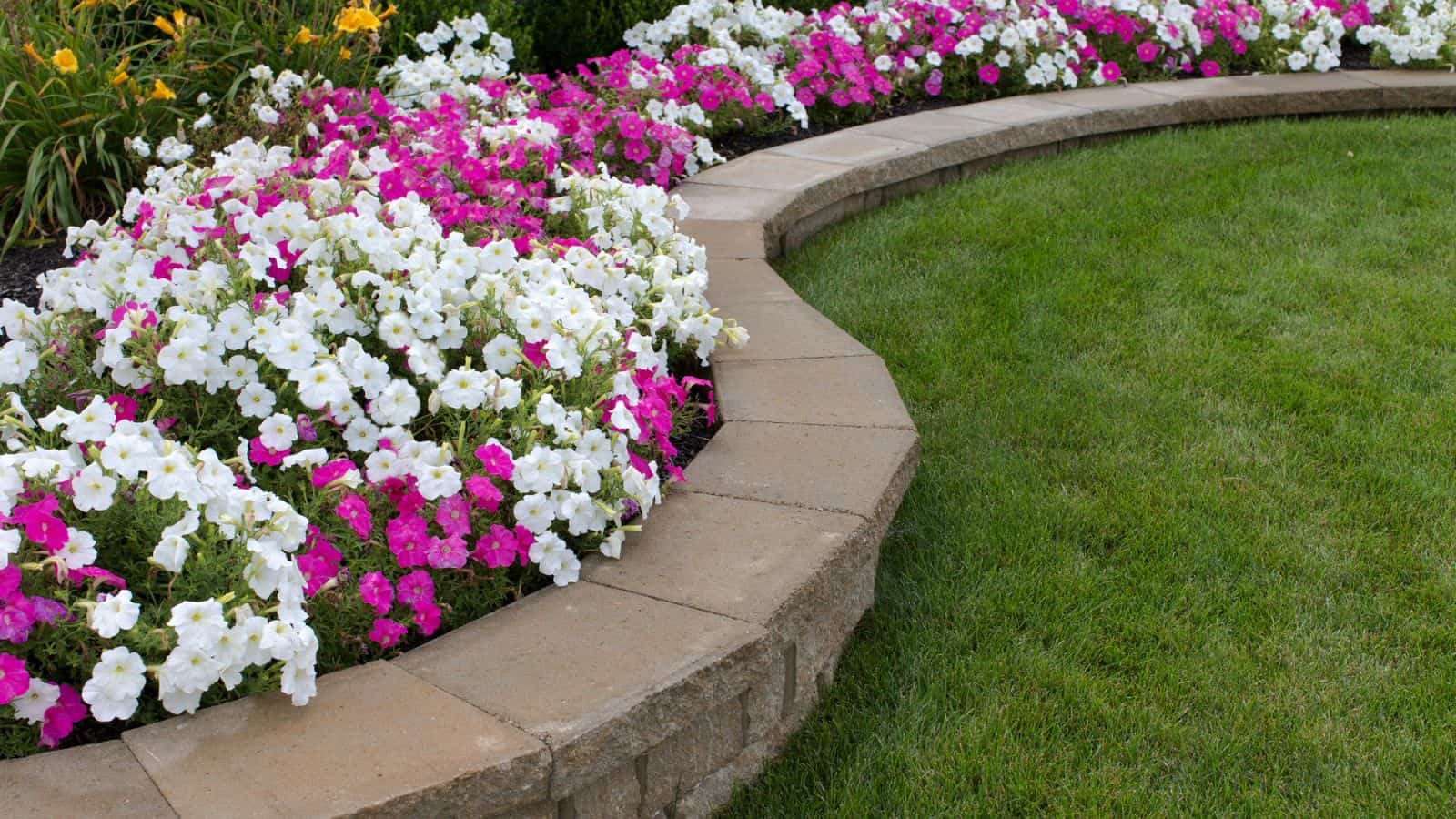 Transform your outdoor space by planting vibrant pink flowers in your flowerbeds. Choose varieties like roses, tulips, or azaleas to create a stunning and colorful display that breathes life into your garden or front yard. The vibrant pink blooms will add charm and beauty to your outdoor landscape.
18. Pink Front Door
Make a statement with your home's entrance by painting the front door in a bold shade of pink. Opt for a vibrant pink color that complements your exterior and adds a playful touch. This eye-catching feature will welcome guests with style and create an inviting first impression.
19. Pink Exterior
Give your home a fresh and captivating look by choosing an exterior paint color that incorporates shades of pink. From soft pastels to warm coral tones, a pink-inspired exterior can add charm and uniqueness to the overall curb appeal of your house. Coordinate the color with your surroundings to create a harmonious and eye-catching facade.
Incorporating touches of pink into your home is a great way to unleash your inner Barbie and create a dreamy, whimsical space that exudes glamour and playfulness. So, embrace the power of pink, let your creativity run wild, and create a space that reflects your unique style and personality.
This article was produced and syndicated by Happy Organized Life.