You may be shocked to learn that you're making a huge decluttering mistake that's slowing down your progress, but don't worry! Once you know, you can start doing things differently. There's hope for our homes yet! 
Anyone who's battling clutter can tell you that getting rid of things is hard. If we didn't struggle with letting things go, we wouldn't have clutter in the first place, but what would you say if I told you that you're doing something that's making decluttering even harder than it has to be?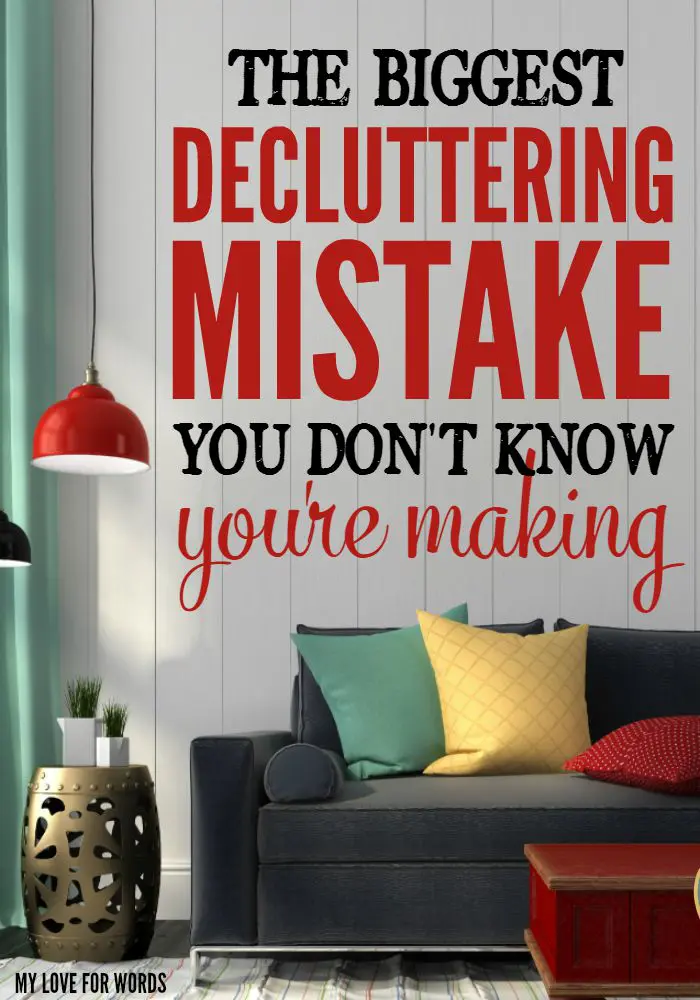 This may sound strange, but it's as simple as this: STOP touching your stuff!
I know what you're thinking. "Why can't I touch my stuff, and how am I going to get rid of it without touching it?"
Here's the why: The sense of touch is extremely powerful. I recently read this article about how Apple stores purposefully arrange their computer screens in such a way that customers have to adjust them, which, of course, requires customers to touch the products.
The study in the article noted that the more we handle an item, the more we're willing to pay for it… sometimes up to 60% more!
Here are some other highlights from the article that jumped out at me:
"When it comes to physical things, merely touching an item can cause you to become more emotionally attached to it."
"The longer you touch an object, the greater the value you assign to it."
"When you introduce new items into your life, you immedietely associate value with these items, making it harder for you to give them up in the future. This psychological connection to things is what leads to the accumulation of stuff."
That's pretty amazing. Honestly, my own experiences decluttering support these conclusions. More often than not, I'll see an item that I immediately think I should get rid of, but the second I pick it up I start to lose my nerve. I start feeling guilty thinking about the money I wasted buying it or how the person who gave it to me would feel to know I never use it. I begin to list all the reasons that I need to keep that item because x, y, and z are bound to happen eventually so I should keep it just in case. In that moment, the fact that I haven't used the item, and it's been lost in the chaos of my basement is irrelevant. I sometimes even start to feel anxious and my heartrate increases so, inevitably, my "keep" pile ends up much larger than it should be, and my home remains cluttered.
The good news is that there are a few ways to get around this problem:
Find a decluttering buddy
Find someone who is willing to help you declutter and may even be able to use your help in return. Sometimes an outsider's opinion can help us let go of things we may not be able to on our own. A friend will not have the same emotional connection to the items in our homes as we do so let's let that friend act as our hands. Let's let them hold the items for us so we don't have to and aren't as tempted to change our minds and throw our stuff in the "keep" pile when it really should be exiting our lives.
If you're not able to find a decluttering buddy or are too embarrassed to have someone help, try these tactics:
Declutter in Terminator mode
If you've seen the Terminator, you know that when he walks into a new area he scans his surroundings. He does so without emotion because, well… he's a robot, but he also has a job to do. We need to think of ourselves as Decluttering Terminators. We need to scan our surroundings and decide what needs to stay and go before we touch the items. Touching an item will only make it that much harder to get rid of because we end up not only having to mentally cope with letting go, but we have to physically let go of it as well.
Play Hot Potato
Worst case scenario, if you have to touch an item or accidentally grab something before deciding its fate, treat it like you're playing a game of hot potato. Channel your inner child and pretend your items are made of lava or on fire! Let 2-3 seconds be the maximum amount of time any item can stay in your hands. The less we handle our belongings, the less we'll be tempted to keep them.
Let's give this a try this week. My husband is always eager to help me declutter so I know he'll have no problem acting as my surrogate set of hands, but, to tell the truth, I'm sure I'll use all of these strategies. Which technique do you think you'll use?
Update! It's been a little over a year since I wrote this post, and I think I've found a second (and possibly even bigger!) mistake people are making while decluttering. Click here to find out what it is.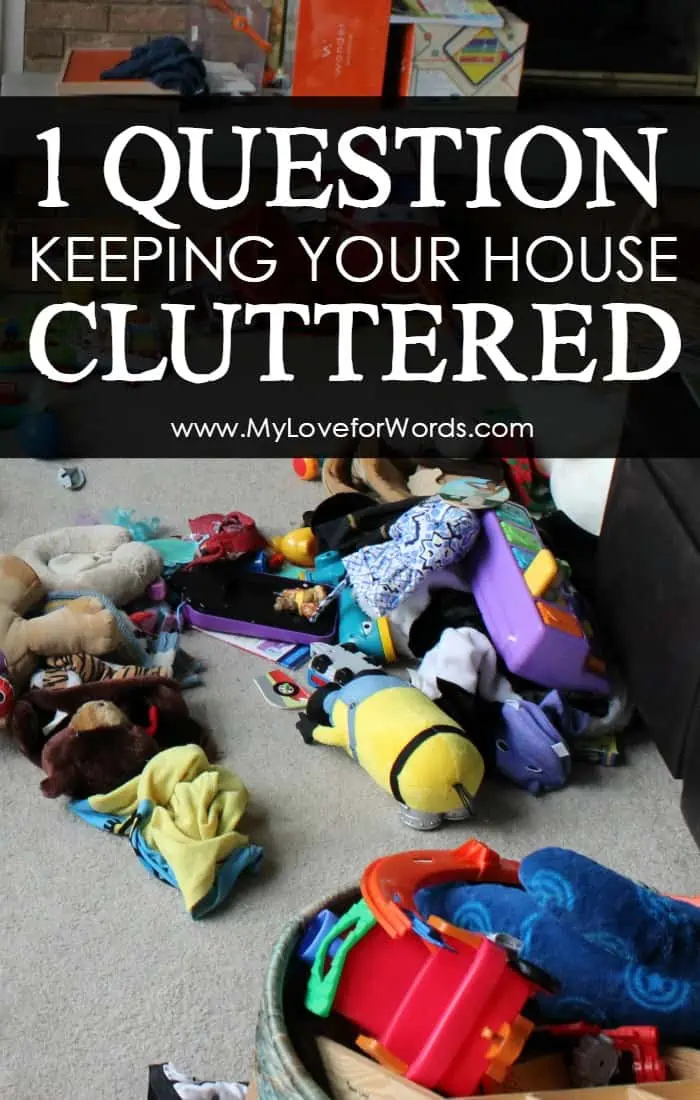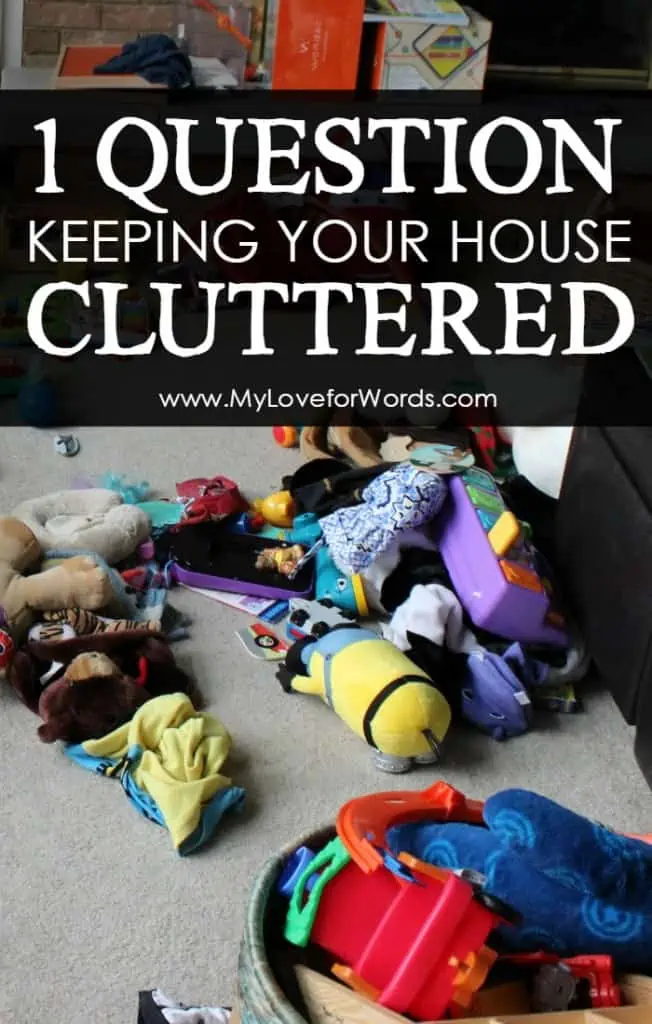 For more decluttering tips, be sure to check out these posts: