A hard but necessary step in the decluttering process is sorting through all of our things.
We'll never achieve organized, peaceful homes if we hold on to everything, but (despite what my husband seems to think) not everything has to be trashed either. Some things just need to find homes or at least get out of our way while we focus on a certain area so I made these free printable organizing labels to help us make progress.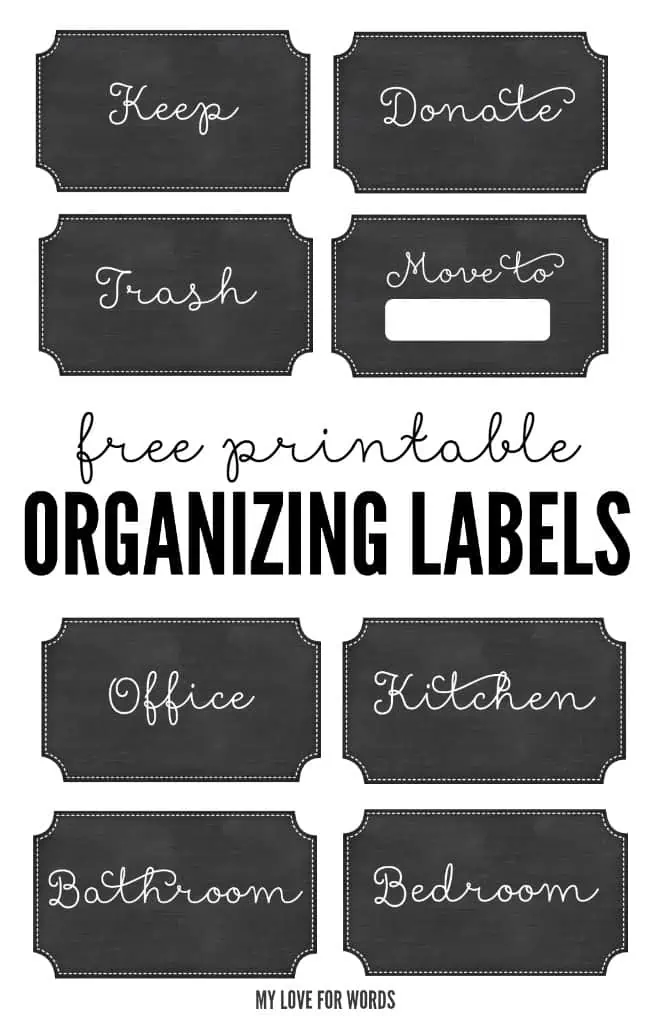 (Click HERE to download)
The labels are 2 inches tall and 3.5 inches wide, and while there are eight labels shown there are actually nine in the file:
Keep
Donate
Trash
Sell
Move to (write in your own destination)
Kitchen
Bathroom
Bedroom
Office
Wednesday, I'll be back sharing the sorting technique that's been working for me. Progress is being made, slowly but surely!
Until then, I hope this quote inspires you to let go of the stuff that's cluttering your life. It really resonated with me, and I'm so ready for my tomorrows to be free of yesterday's junk.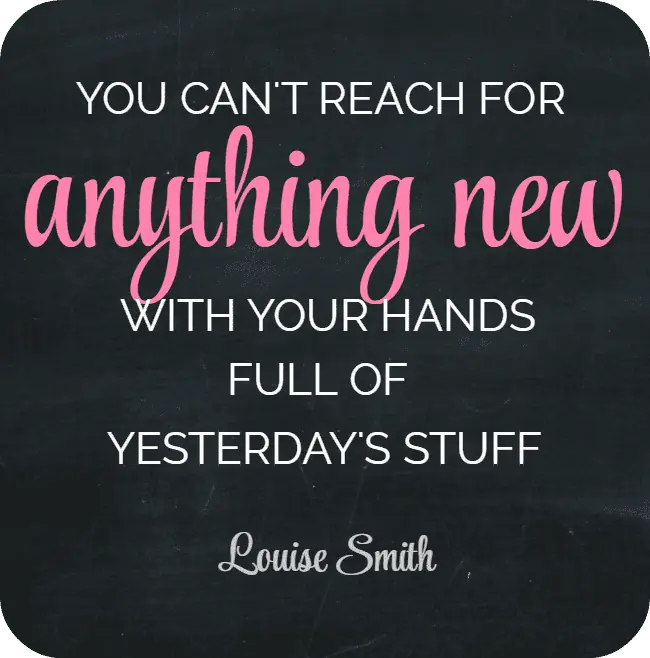 What areas are you currently decluttering?