Valentine's Day is just around the corner so if you're panicking about a last minute gift, don't worry. I've got you covered.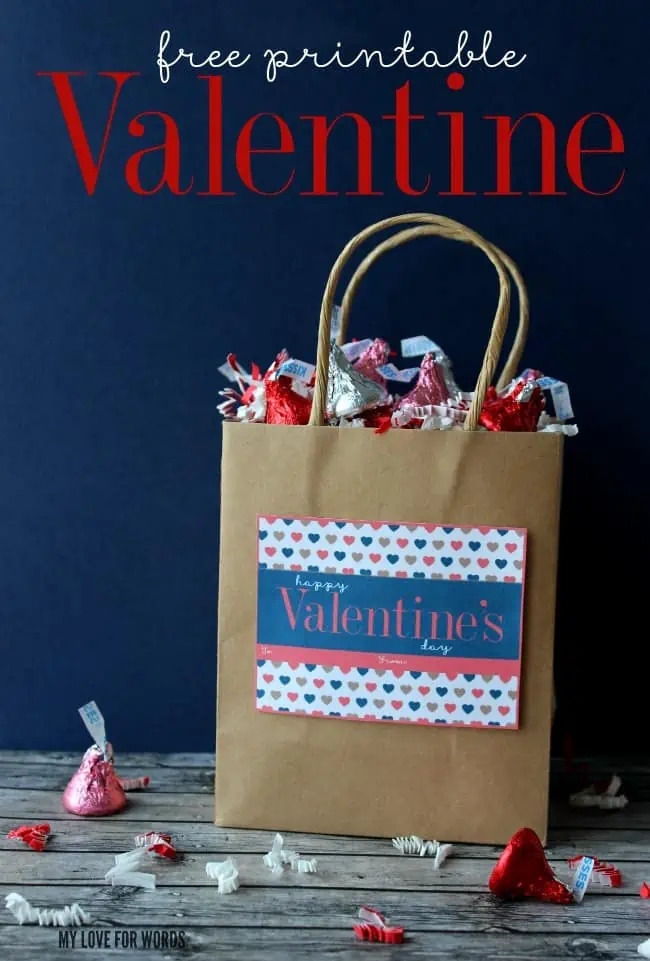 If you've been reading for a while, it probably won't come as a surprise that I would create a free printable for Valentine's day. I actually did it last year too when I made these coupons for kids.
Giving gifts is fun, but depending on how many people you're wanting to remember it can also get really expensive. A cute package with a little candy can go a long way on just a little bit of money.
Thursday, I'll be sharing a printable bag topper, but this label is great for sticking on a simple brown or more decorative bag. I filled my bag with crinkly paper, pink, red, and silver Hershey's kisses, added the cute printable and was done.
You can print as many copies as you need by clicking here.
What's your favorite gift to give or receive for Valentine's Day? Chocolate's high on both of my lists. I think I'll go drop some subtle hints to my hubby.