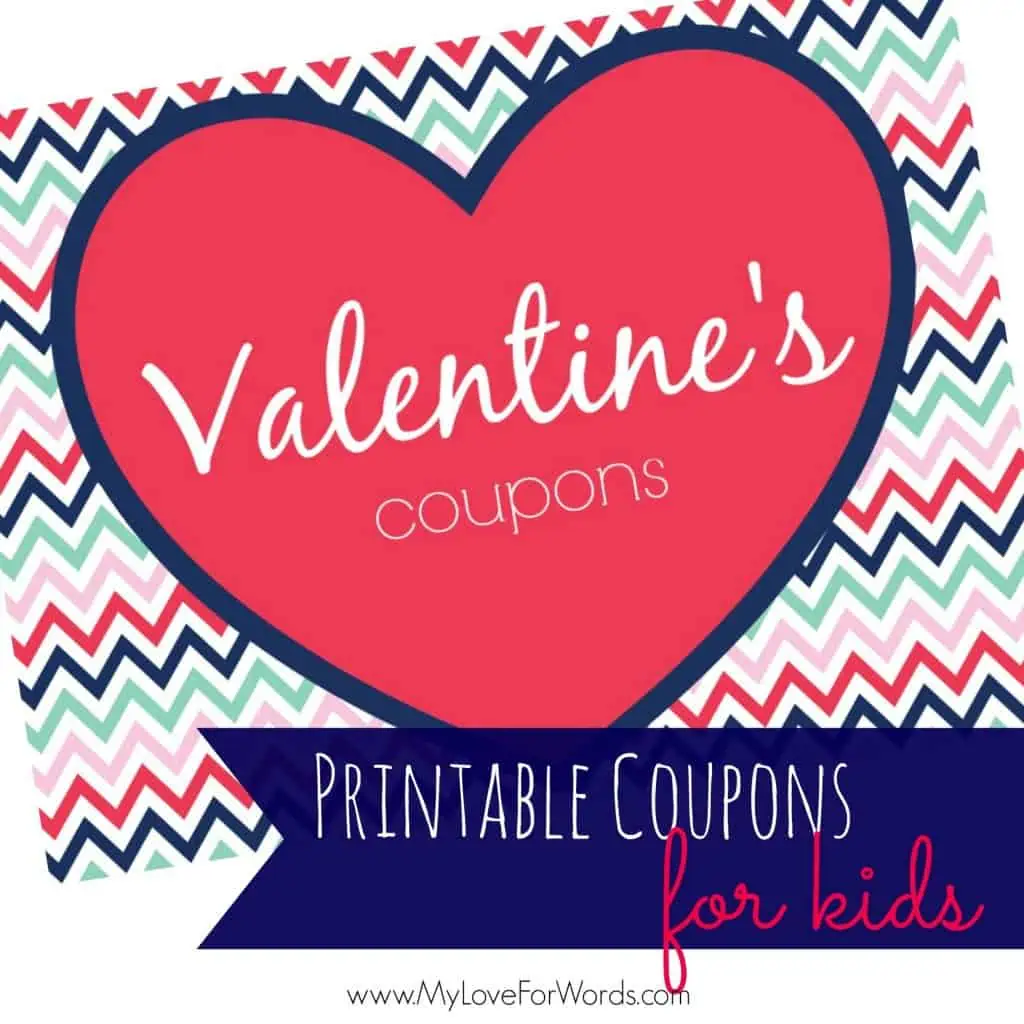 Valentine's Day is such a fun holiday. I love surprising my husband with a thoughtful and romantic gift, but I have to admit that I don't usually put as much effort into what I give my kids.
They've never been disappointed; like their mama, they're all quite big fans of chocolate, but this year I decided to do something a little different so I made these printable coupons. Unfortunately, being a mom of 4 means there's absolutely no privacy in this house, and they've already spotted their "surprise," but the good news about that is that I can honestly say they LOVE them! (I may or may not be regretting making the Chuck E Cheese card right now. "When are we going?" is becoming their collective theme song.)
I made 11 different activity cards, which include:
– Getting a foot rub
– Reading an extra bedtime story
– Trip to Chuck E. Cheese
– Having dessert before dinner
– Dinner of his/her choice
– Choosing a family movie
– Inviting friends over to play
– Watching a movie in the theater
– Skipping chores for the day
– Inviting friends to sleepover
– Staying up past bedtime
I've also made a sheet of blank coupons so you can make your own.
Click here to get your copy, and be sure to subscribe to my newsletter on the sidebar for even more free printables.
What would your dream coupon say? Mine would probably be a massage or maybe just quiet time. Ahhh quiet, I almost forgot what that was.