I've spent the last two weeks feeling like a hypocrite. I started the Declutterathon to organize my home and hopefully have a few people join me along the way.
We started slow, did some soul searching, and then this week we finally started decluttering, and I've already blown it. I'm already off track. Maybe I shouldn't even bother.
Those are the messages I'm fighting right now, and I need a new script because sometimes really legitimate things come up.
I think making progress towards any goal should be thought of as resembling a mountainside. (I frequently feel like I'm standing atop a mountain of clutter so it's also extremely appropriate in this situation!)
Sometimes I see so many obstacles between where I am and where I want to be that I end up feeling defeated before I even start. A landscape full of bumps and boulders can be extremely intimidating, and I usually have no idea how I'll tackle the entire thing, but I have to remind myself that it's almost easy to succeed if we just take things one step at a time.
Things come up. They always will. It really doesn't matter how hard we try; life loves to get in the way. I have been looking forward to starting this declutterathon and finally getting my house in order for quite a while now so to have the events of the last week happen now, right at the beginning, was extremely frustrating.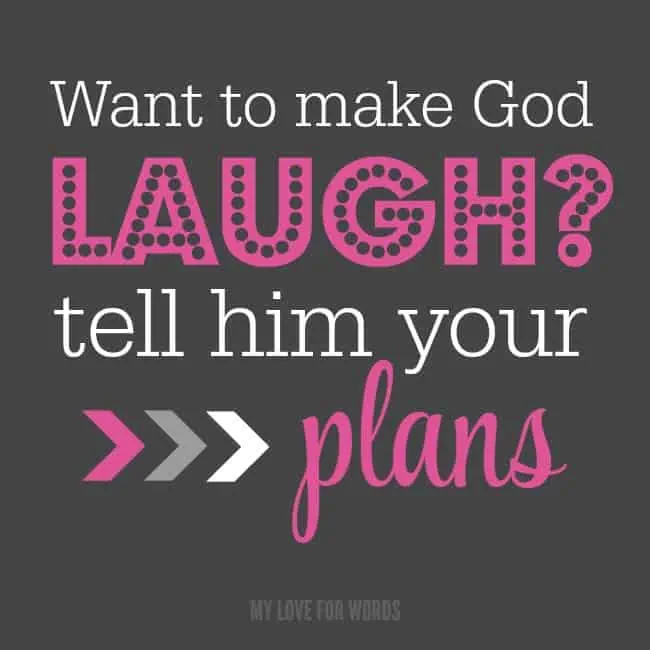 I guess I just have to remember that some rocks will take a little longer to climb over. They're there, they get in the way, there's usually nothing we can do about them, but if they throw us a tad off schedule or off course, that's okay. This isn't a sprint. We're in this for the long haul, and as long as we keep tumbling downward towards our goal, stepping over each rock as we face them, it really doesn't matter exactly when a certain task is completed as long as it gets done.
If you started this journey with the best of intentions, but find yourself in a similar situation, it's okay. Today's a great day to get started… or tomorrow… or maybe next week. I don't say that to encourage procrastination (one of my strong suits, unfortunately). I say it because boulders don't always cooperate. All too often, they roll in our way and won't be triffled with. We have to do things on their terms so let's try to tackle them as quickly as possible and just jump back on schedule.
It's for these moments that we're building margin time into our day, so hopefully, should something arise, we aren't throw too far off course.
So here's my new script, "THAT was unexpected, disappointing, and frustrating, but I'm proud of myself for rebounding so quickly. I took a temporary detour from my original plan, but I will not be derailed. I'm starting today, right now, to work towards having the home I want, and I can't wait to see the transformation that will take place over the next 25 weeks."
How has your journey been going so far?