I've already talked about here, here, and here, but I'm about to say it again… I love caramel apples. Feel free to stage an intervention. My waistline would appreciate it!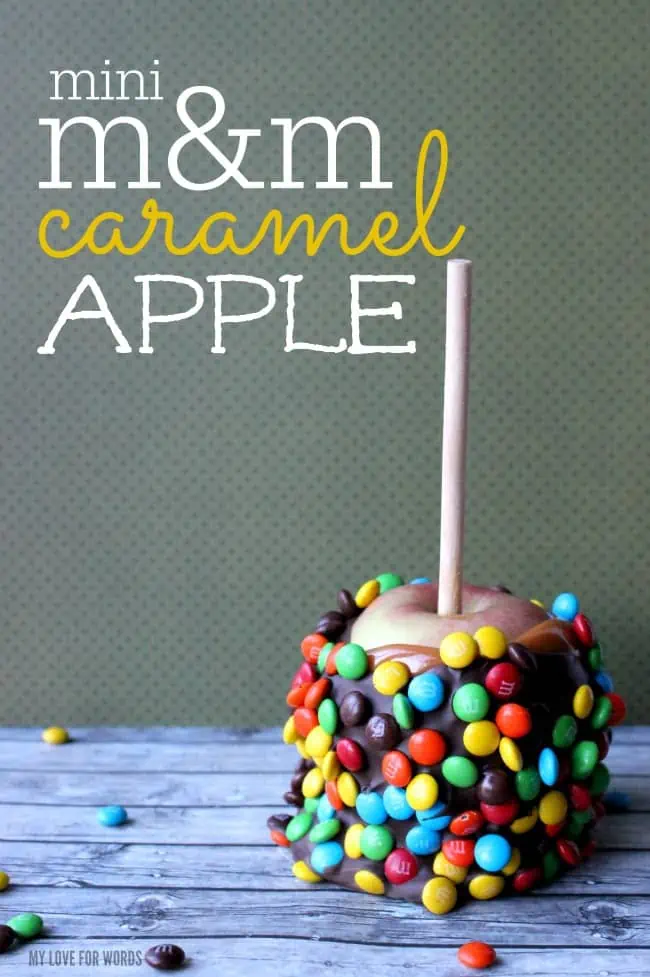 This apple is super easy to make and follows the same steps as the other apples I've made before: clean the apples, dip in melted caramel, dip in melted chocoate, and add toppings. It really couldn't be easier.
This time around though, I decided to add mini m&ms for a fun and colorful twist. Mini m&ms are great on their own, of course, but by adding it to fruit we've made it totally healthy too! Okay, that might be a stretch, but it's pretty and fun. No one could argue with that.
Of course, of all the variations I made, this was by far my kids' favorite. Candy + just about anything = happy mom kids.
This would be a fun treat for a school birthday, party, or even Valentine's Day. Then again, why wait for a special occasion? Any day's a good day for a treat.
What's your favorite caramel apple topping?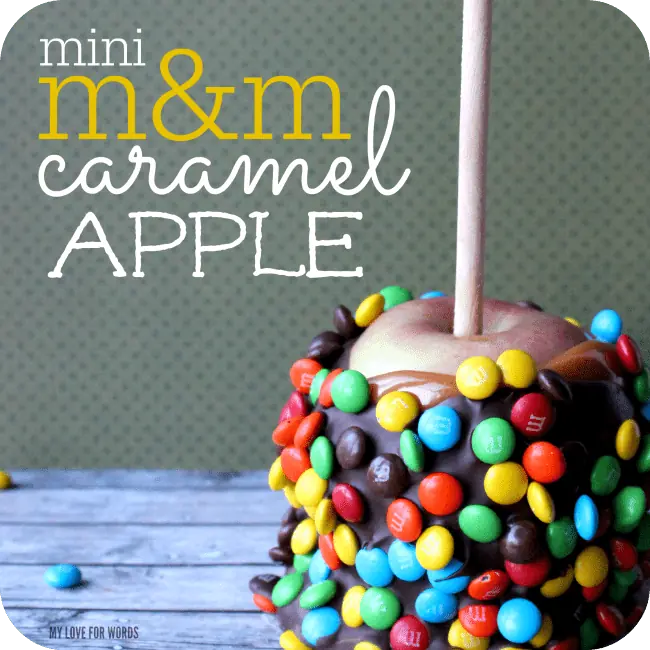 I would like to thank Chocoley for providing the caramel apple kit used in the making of this post. All thoughts and opinions are 100% my own.