Caramel apples are one of my favorite fall treats. Unfortunately, they can cost $8-10 a piece when buying them in the store so this year I decided to try making my own.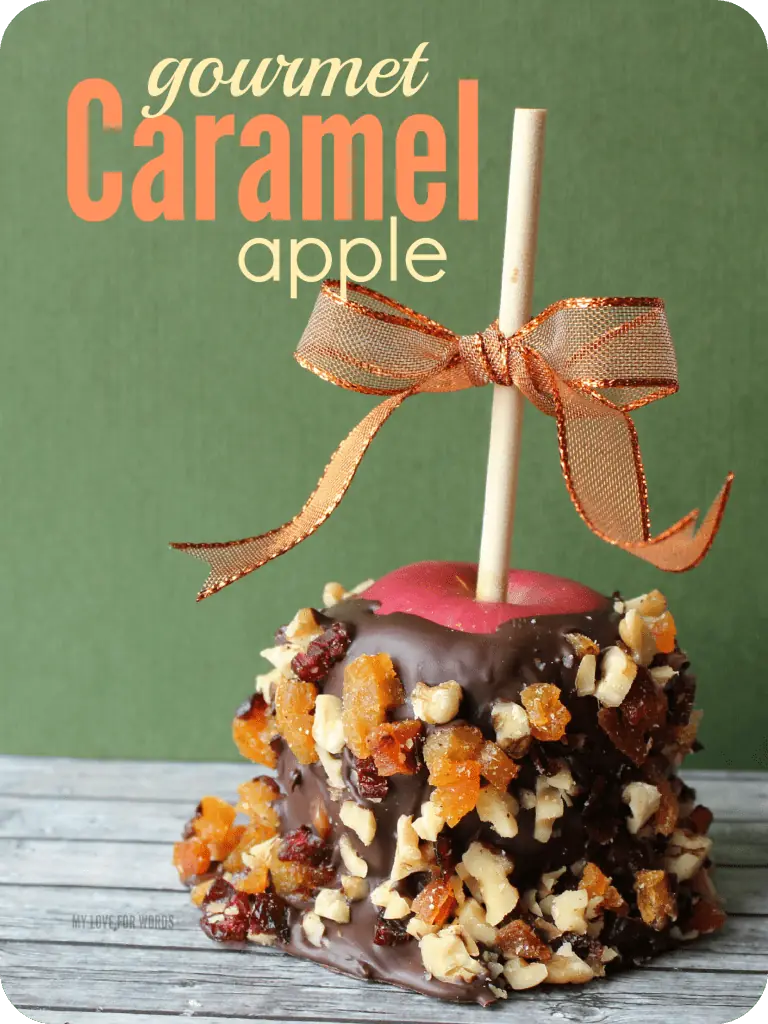 Making caramel apples is actually really easy and a lot of fun.
I went over the steps in this post, but I topped this apple with chopped walnuts, dried apricots, and dried cranberries. I thought the nuts and fruit made for a nice, harvesty mix.
I think these would make great hostess gifts for Thanksgiving, which is why I've also created another free printable. Woohoo! A little cute presentation can really go a long way.
To get your own copy of the free printable tags click here.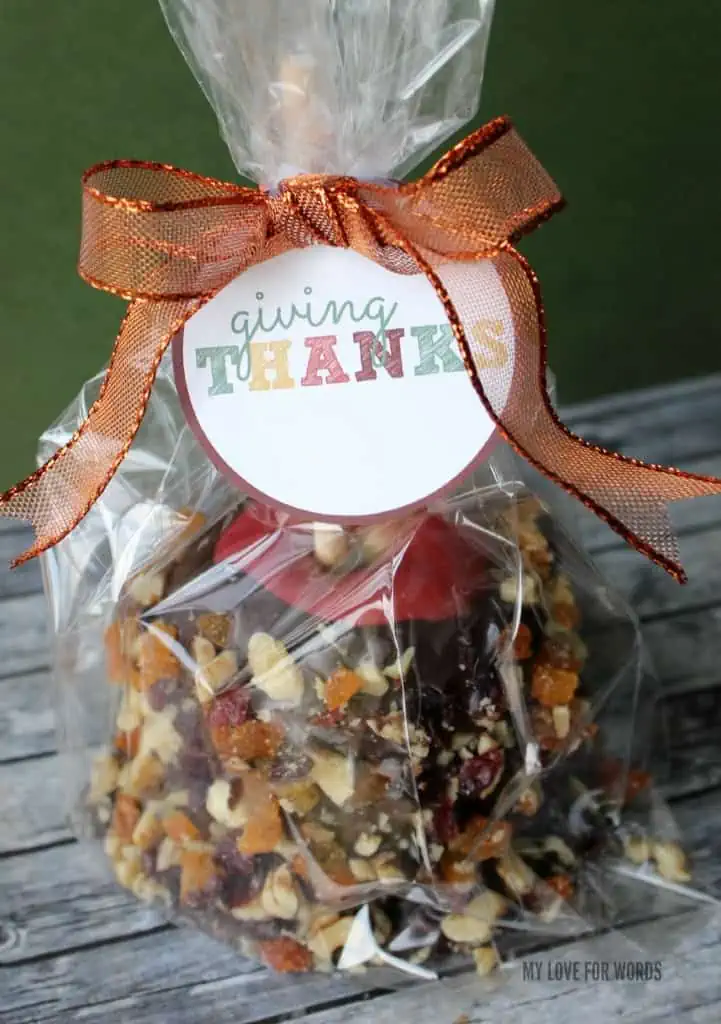 What's your favorite treat for fall?
*I received this kit for making caramel apples for free from chocoley.com, but all thoughts, opinions, and (thankfully) delicious caramel apples are all my own.