The Declutterathon has been rolling along now for 10-11 weeks, and if you're losing steam or need a kick in the pants, you're not alone.
Last week we took a break to catch up on tasks that had fallen by the wayside, and, to tell you the truth, I'm having a hard time getting going again. I still completely believe that sometimes this is the best (and only) way to get motivated, but why does it have to be soooo hard sometimes?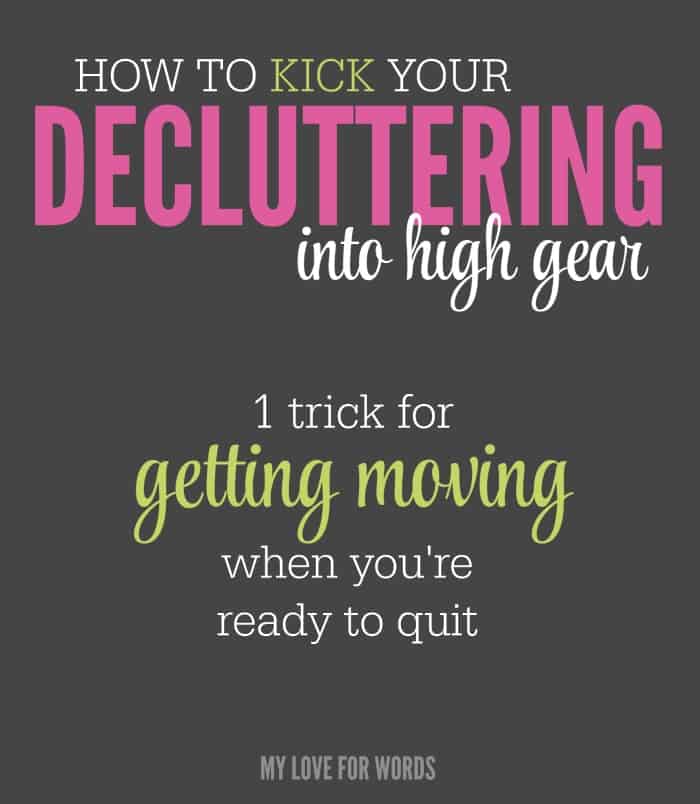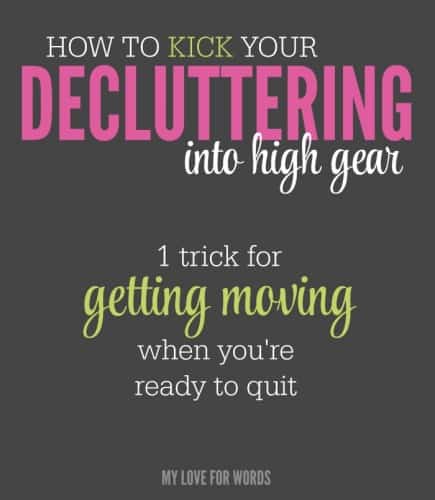 If you're struggling to get restarted like I am, here's a trick to get your decluttering going again. Find a way to hold yourself publicly accountable. Give yourself a deadline, and invite someone (or a group of people) over to your home.
Our family started homeschooling this past fall and joined a homeschooling group that we wanted to try. It ended up not being a good fit for our family, but it was a good experience because I met another mom who decided to leave the group too. We are now starting our own homeschooling group. There are three families involved right now, and we'll be taking turns meeting at different homes. I'm very excited for the group, but I'm a little less excited about the "people are coming to our house in two weeks" thing.
I love having people over, but sometimes all the work that's required beforehand can feel kind of overwhelming.
Now two weeks sounds like is should be enough time to get this place together (or at least the areas they'd be seeing), but I feel like we have so much to do that I'm already exhausted. It'll be a good thing though. Having a deadline and the looming threat of public humiliation forces me to get working.
I'm going to follow the tricks to make decluttering fun, throw on some music, open some windows (it's a warm 40-something degrees here, afterall), and get to work!
So, how will you hold yourself publicly accountable, and what is your deadline going to be?