The only thing I love more than setting goals is achieving them.
I've made a couple goal planning and tracking printables over the years (see them here and here), but there's one thing many of us tend to do that's preventing us from getting where we want to be. Yep, we're sabotaging our goals without even realizing it, and we need to stop.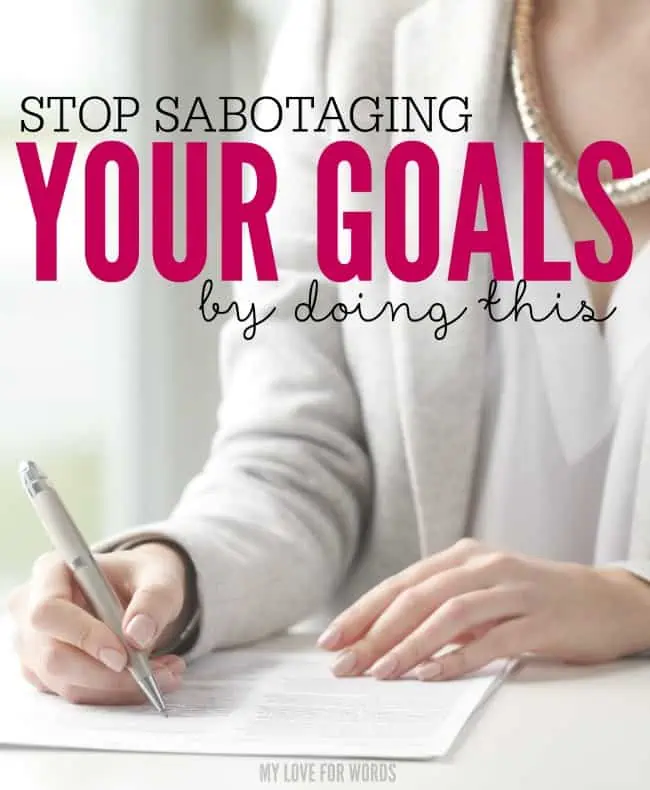 The biggest mistake we make when setting goals is waiting for motivation to start or continue working towards them.
Motivation is wonderful, and it's definitely easier to do things when we feel like we want to and are interested in doing so, but the problem is we aren't always interested in doing what our goals require.
Motivation won't arrive nicely packaged on our porches from Amazon. If it was that simple I'd be hoarding boxes of motivation in my basement… next to my magic wands.
Sometimes the motivation to do something is a by-product of doing the work first.
Have you ever read a book or watched a helpful show and heard someone say that sometimes you have to go through the motions and let the feelings follow? I've heard people say that if you aren't happy or in love, sometimes you have to act like you are without actually feeling like it. I've also heard that the simple act of smiling or laughing can make you feel happier.
Our feelings sometimes follow our actions, and that's the case with goals and motivation too.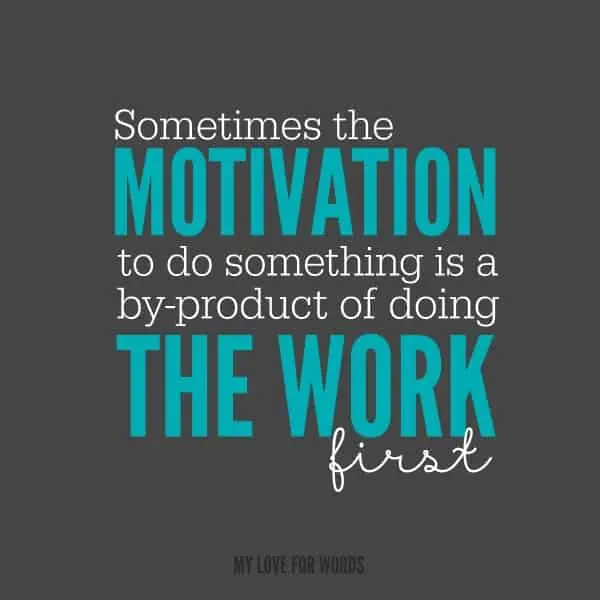 At this point in the Declutterathon, almost 8 weeks in, I'm sure many of us have lost our motivation at some point. I say "us" because I have too. The novelty of a new project and goal has worn off as has the excitement, and the drudgery of actual work has caught up with me. Every week that I've promised to deliver a before and after for you, I've waited until the last minute possible to actually do the work. It's much more fun to do just about anything else, but if I'm serious about wanting a beautiful, uncluttered home I can't wait until I feel like decluttering to get to work. Waiting is what's gotten me in this situation in the first place.
Writing this blog and being publicly accountable for decluttering has forced me to work even when I don't want to so I highly suggest finding at least one person who will keep you accountable. The best thing about getting to work is seeing progress and feeling the motivation to do more.
So let's get to work. I'm heading to my laundry room. If you don't hear from me soon, it's safe to assume I've been buried in a clothing avalanche. Please send a search and rescue team.
What's one way you'll stop sabotaging your goals and start working towards them today?