It can be so tempting to put off boring and overwhelming tasks until tomorrow. We want to wait for the magical day when we're filled with motivation and inspiration to finally tackle our tasks, but that day rarely, if ever, comes. Well the wait is over! These are 25 signs you need to start decluttering today.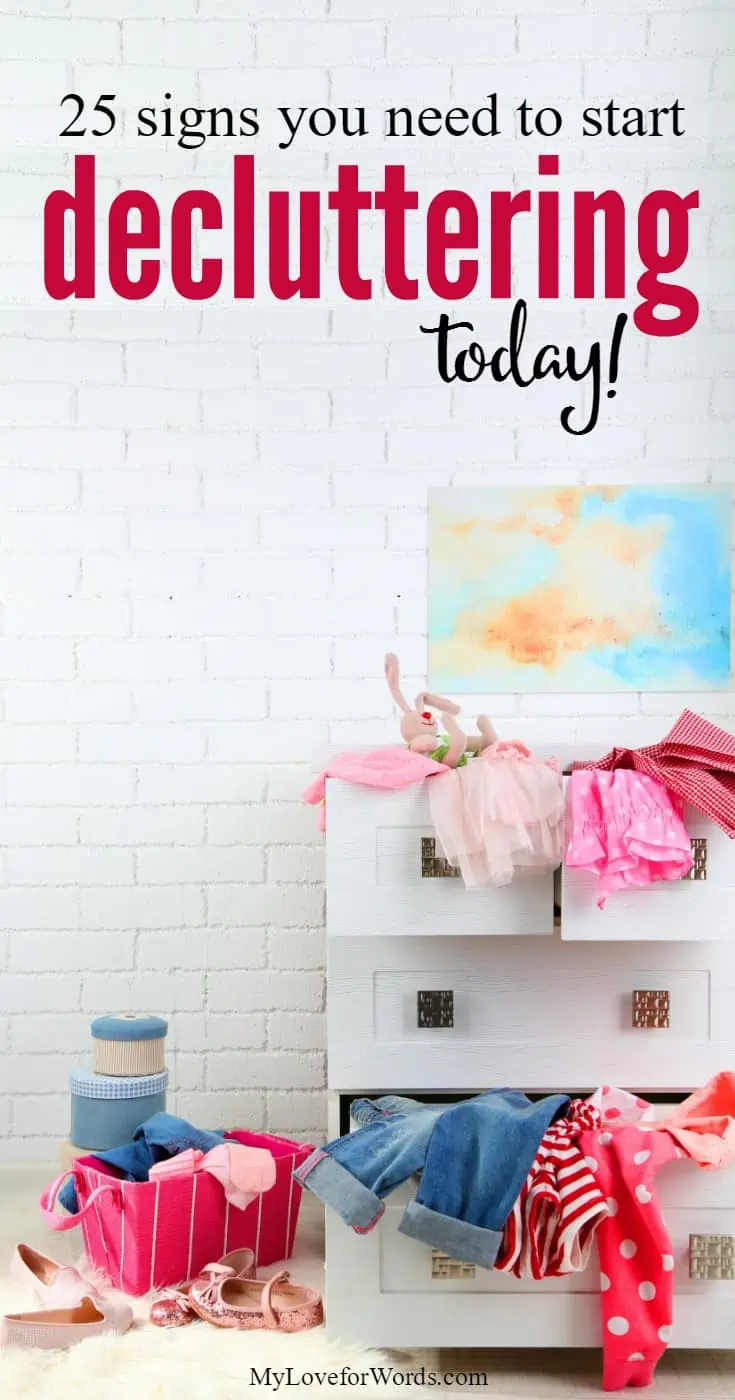 25 Signs you need to start decluttering today! (in no particular order…)
You're frequently overwhelmed and stressed out
Usually can't find what you need
Buy multiples of items because you have no idea where the ones you already own are
You're embarrassed to have people in your home
One of your worst nightmares is an unannounced visitor
The ring of your doorbell or a random knock at your door is terrifying
When people come over, you apologize for how your home looks
It takes you weeks to prepare to have people in your home
You have closets or rooms in your home that you can't enter or use properly
You have to take paths through your own home because most of the floor space is covered
Your home feels like it never has enough storage space
Random containers like boxes and laundry baskets sit around overflowing with stuff waiting to be dealt with
Buy things because you might need them someday… even though you may already own something similar
While sorting through your belongings, you come up with excuses to keep things you haven't used in a year or more like, "I might need that," "I'm going to use it," or "I spent too much money on it to get rid of it."
You have no idea what's in your storage areas or containers
Few things really have a home so you can't put things away
Things fall out of cabinets and closets when you open the doors
You have to use all your strength to close closet doors as you smoosh your belongings into them
You frequently trip or step on things
Items are often broken from being stepped on or out of place
You spend a lot of time looking for things
You spend a lot of time looking for or sorting your things instead of with people or on experiences
Your piles and stacks of things all over your home
You feel burdened by your home and belongings
You'd love to move or remodel your home so you can have more space
Are there any other signs you'd add to this list? Please let me know in the comments below. Happy decluttering, friends!