Last week was kind of rough. The kids and I were sick. We had to cancel a few different activities, and, with the weather still cold, we were stuck in the house together all day… every day.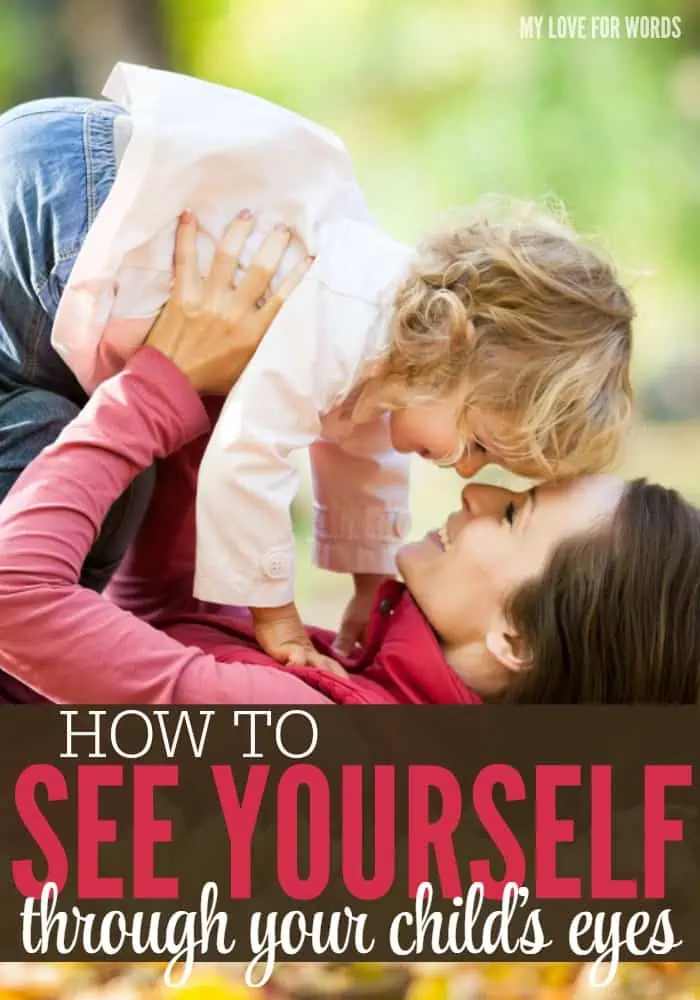 As we got deeper into the week, I noticed a lot of little fights breaking out. Arguments over this toy or that, someone being in someone else's seat, or one of them not wanting to watch a certain show. Inconsequential issues were ruining the peace in our home.
One day we were all in the family room, and the kids started playing house. My daughter was being the mommy to her little brother, and that's when I heard something that made my stomach drop.
What she said didn't upset me as much as how she said it. Instead of patience and love, I heard a lot of unkindness and frustration, and I knew instantly where it came from. Me. I heard my own short, frustrated, angry tone coming out of her little mouth, and I immediately felt horrible.
That's how she sees me? Is that how I sound to them?
I realized that I had been preaching acting with kindness, love, and respect towards others, but I'm not always doing the best job of modeling it.
I called my six year old daughter over and asked why she was speaking that way. She said she was the mommy and in charge. So I asked, with an uneasy stomach and a throat full of knots, "Do I sound like that? Do I sound mean?" She quickly said, "Yes!" as if I'd asked her if she wanted ice cream. I knew she wasn't trying to hurt my feelings. She was telling me the truth. I can be a mean mom.
I can get stressed when we're trying to get out the door and a shoe has mysteriously disappeared, dinner's ready and the table hasn't been set, another fight breaks out over something silly, or someone gets hurt because someone else was being careless.
Sometimes it just feels like I'm stuck on Groundhog's Day. No matter how much nonsense I dealt with the day before, a new day seems to make it start it all over again. I know that with four kids a good amount of nonsense is just par for the course, but a mean mom is the last thing I want to be. I don't want to have a, "Do as I say, not as I do" household because I know that doesn't work. My kids are going to model how I behave and what I say so I need to be the best example they have for how to act.
This was when I realized that the best way to see exactly how our children view us is to watch them with others. Watching them play house, in particular, provides a ton of insight into how they view their family members, for better or worse.
I am happy to say that it's not all bad. I see them modeling very sweet, caring behaviors too, but last week gave me the wake up call I needed to really work on cultivating a more caring, loving environment even in the most stressful of times.
Have you ever had this experience? Have you every gotten to see yourself through your child's eyes or been given a wake up call about your behavior?