One of my family's favorite ways to spend an evening is with a family game night.
A couple years ago, I made these Christmas Guessing Game printables, which were a huge hit but rather calendar specific. This year, I thought it would be fun to make a Spring or Easter Guessing Game printables so we can keep playing but with some new, more seasonally appropriate cards.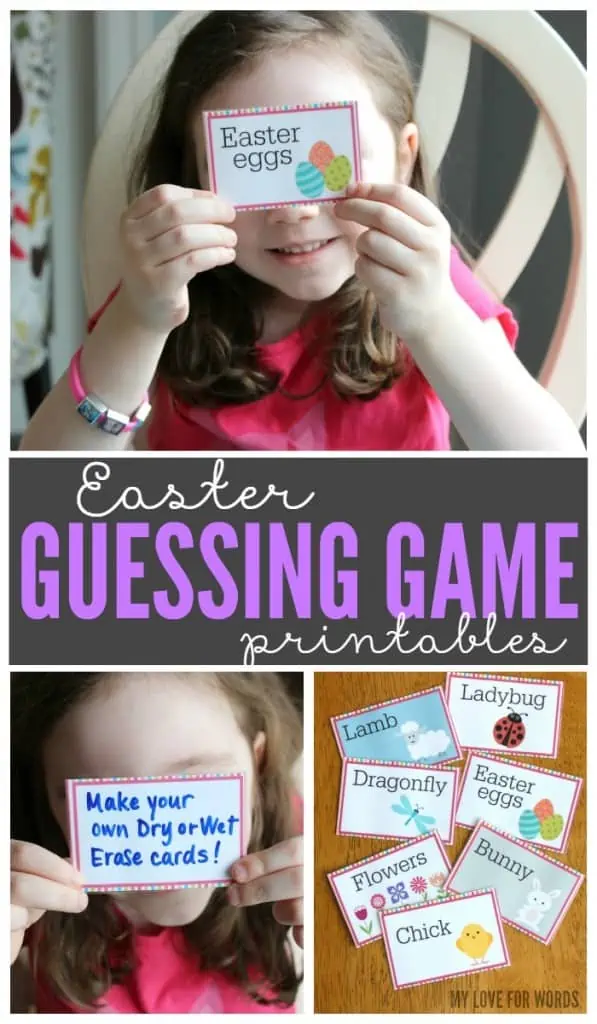 If you aren't familiar with the game, it's really easy to play. Each person is given a card and holds the card to their forehead without looking at it. They then ask the other players questions that can be answered with "yes." "no," or "sometimes" and try to figure out who or what is on their card.
Some samples questions might be:
Am I a person?
Am I an animal?
Am I yellow?
Do I have a tail?
We always have a lot of fun answering questions and watching one another try to figure out who we are.
I made eight printed versions with images on them so those who can't yet read can still play. I've also made a sheet of blank cards, which can either be written on and then laminated if you wish or laminated and written on with a marker to be used again and again.
Click here to get your own copy, and be sure to sign up for my newsletter to get access to even more printables that are for subscribers only!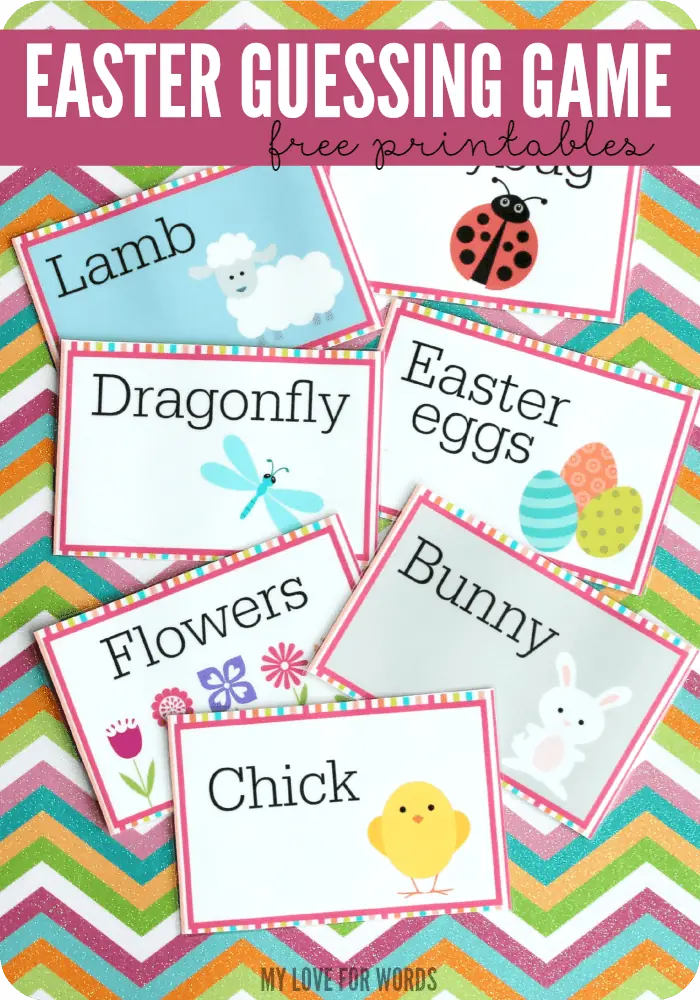 What are some of your family's favorite games to play?