Cleaning your home is a time-consuming but necessary task that makes you feel good about yourself and your living space. Besides, who wants to be surrounded by dirt and grime? However, even the most fastidious cleaners must remember a few extra spots to clean. An online community recently identified those often forgotten places in the home that need cleaning, and their answers will make you rethink your housekeeping routine.
1. Switch Plates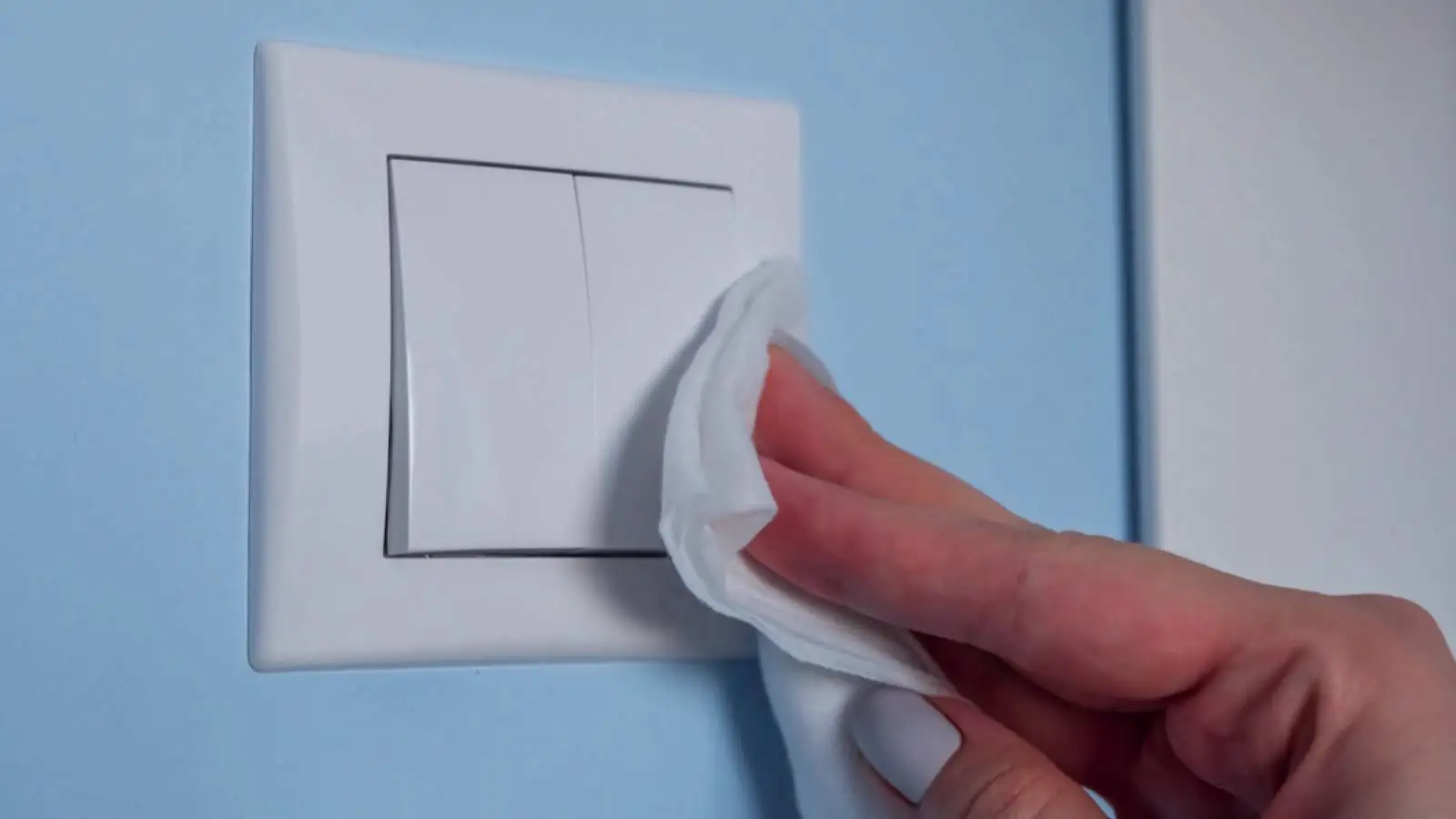 When you think about it, switch plates see a lot of use throughout the day from being flicked on and off. This frequent usage means there's a lot of dirt on and around them. Someone in the discussion recommends removing the switch plates, washing around them thoroughly, and replacing them with good-quality models.
2. Refrigerator Tops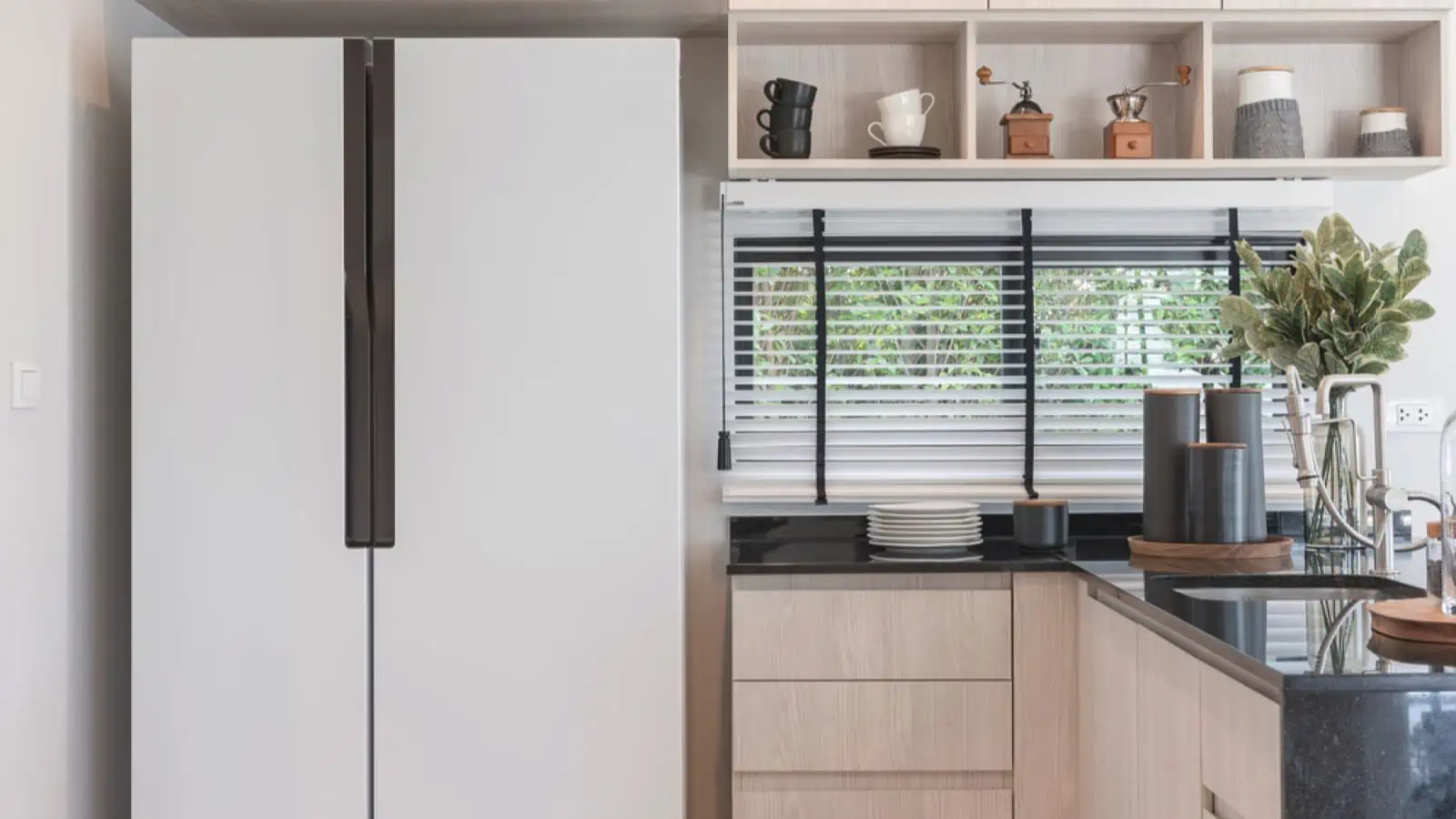 Standard-size refrigerator models are tall, making it harder to see on top of them unless you're also exceptionally tall. A fantastic amount of dust can accumulate on top of the refrigerators. Since most people don't see the tops of that particular appliance, it's out of sight, out of mind. But since it's the receptacle that stores much of your food, it's best to try keeping it clean.
The Biggest Decluttering Mistake You Don't Know You're Making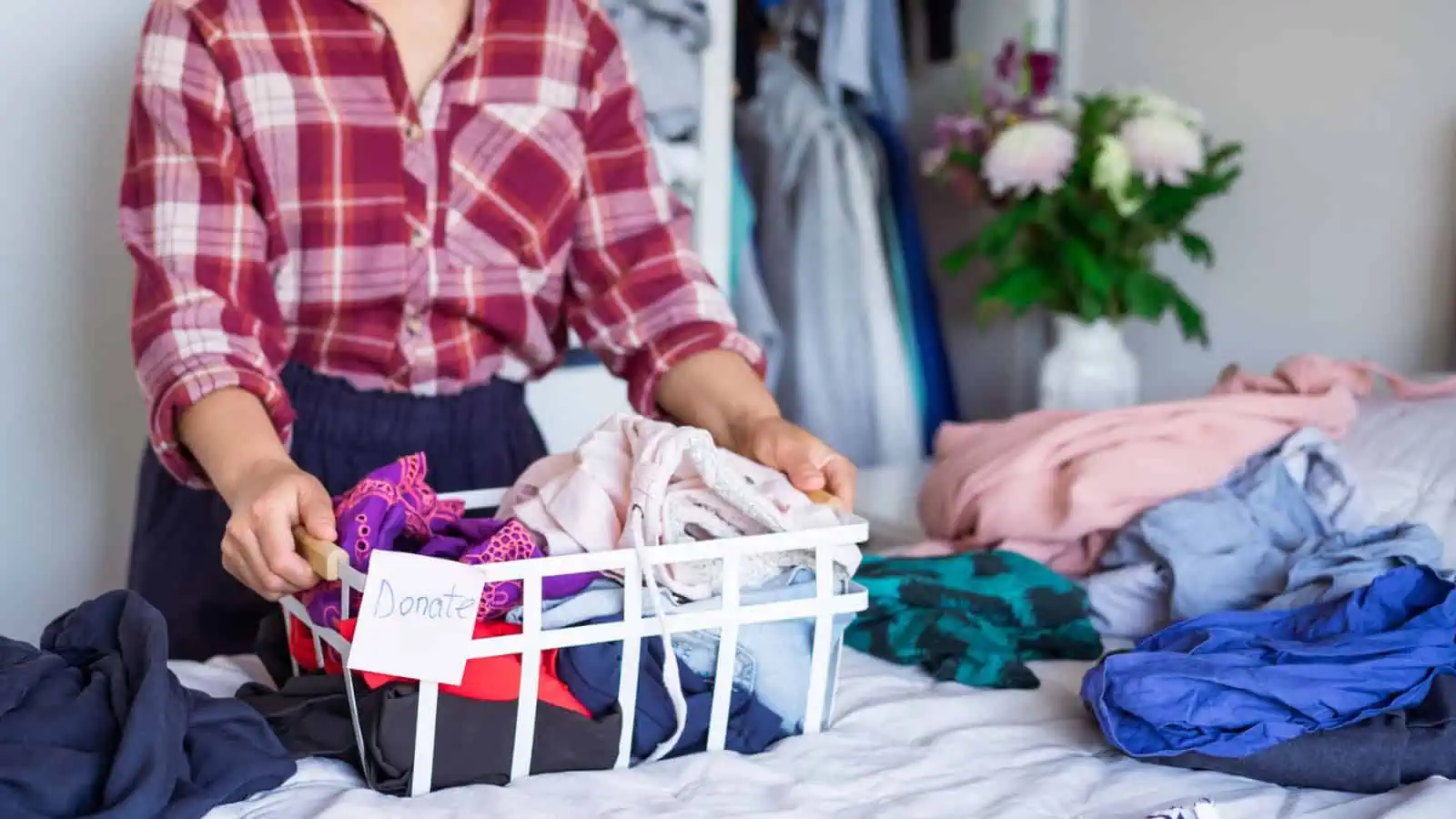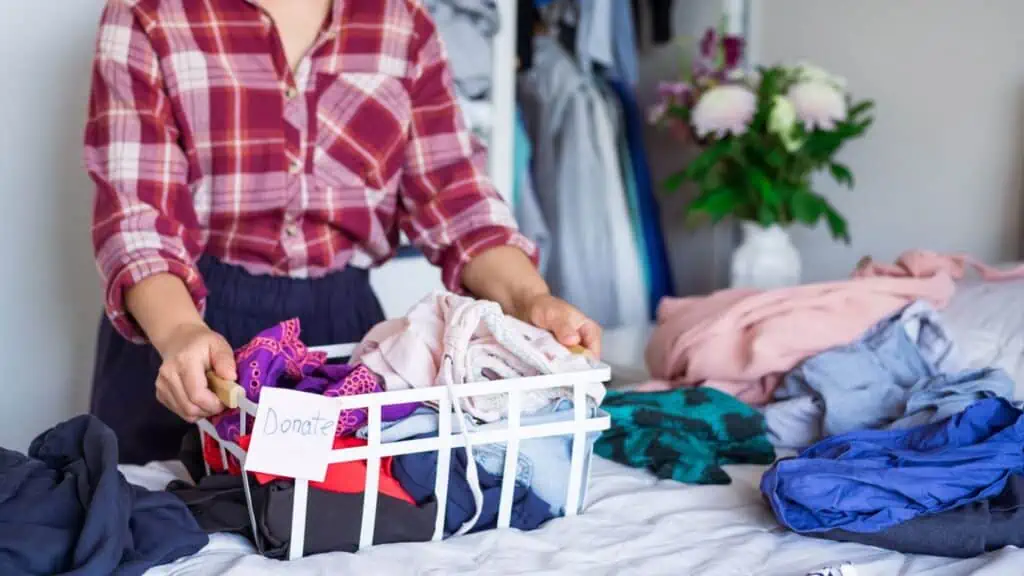 This common sorting mistake can completely derail your decluttering progress. Find out what mistake you're probably making without realizing and what to do instead.
3. Clothes Dryer Lint Trap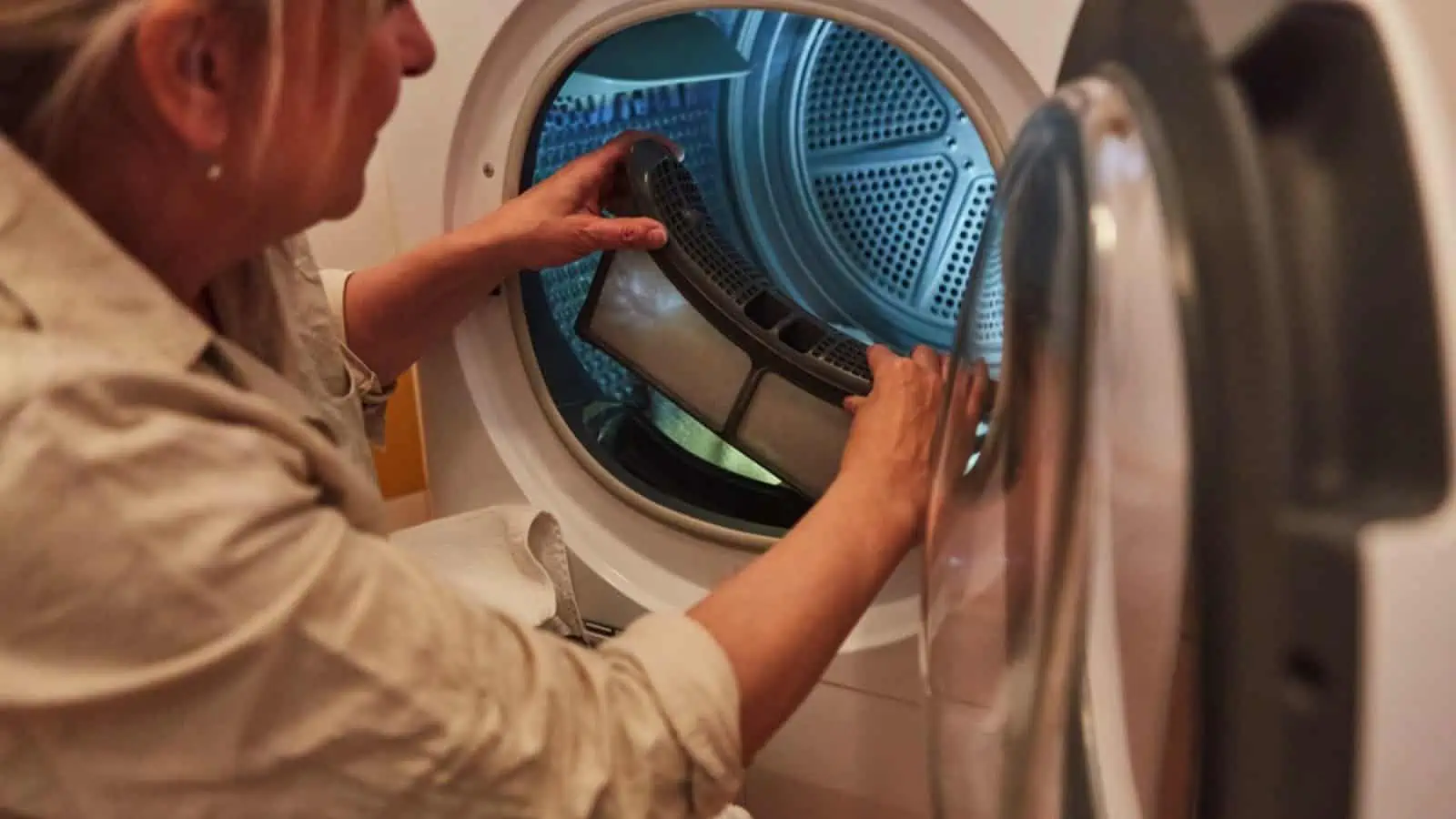 Having a clothes dryer in the home is a superb convenience. Still, it also comes with the responsibility of keeping it clean, especially since failing to do so is a fire hazard. Remove the lint trap from the clothes dryer after every load of laundry. Rinse it to remove the residue from fabric softeners and vacuum the space in the dryer where the lint trap goes.
4. Dishwasher Filters
Owners may or may not be aware of this, but many newer dishwasher models have filters that capture bits of food and grease that are washed off the dishes during the wash and rinse cycles. Remove and manually clean these filters at least once a month to keep your dishwasher running optimally and your machine smelling fresh.
One Question Keeping Your Home Cluttered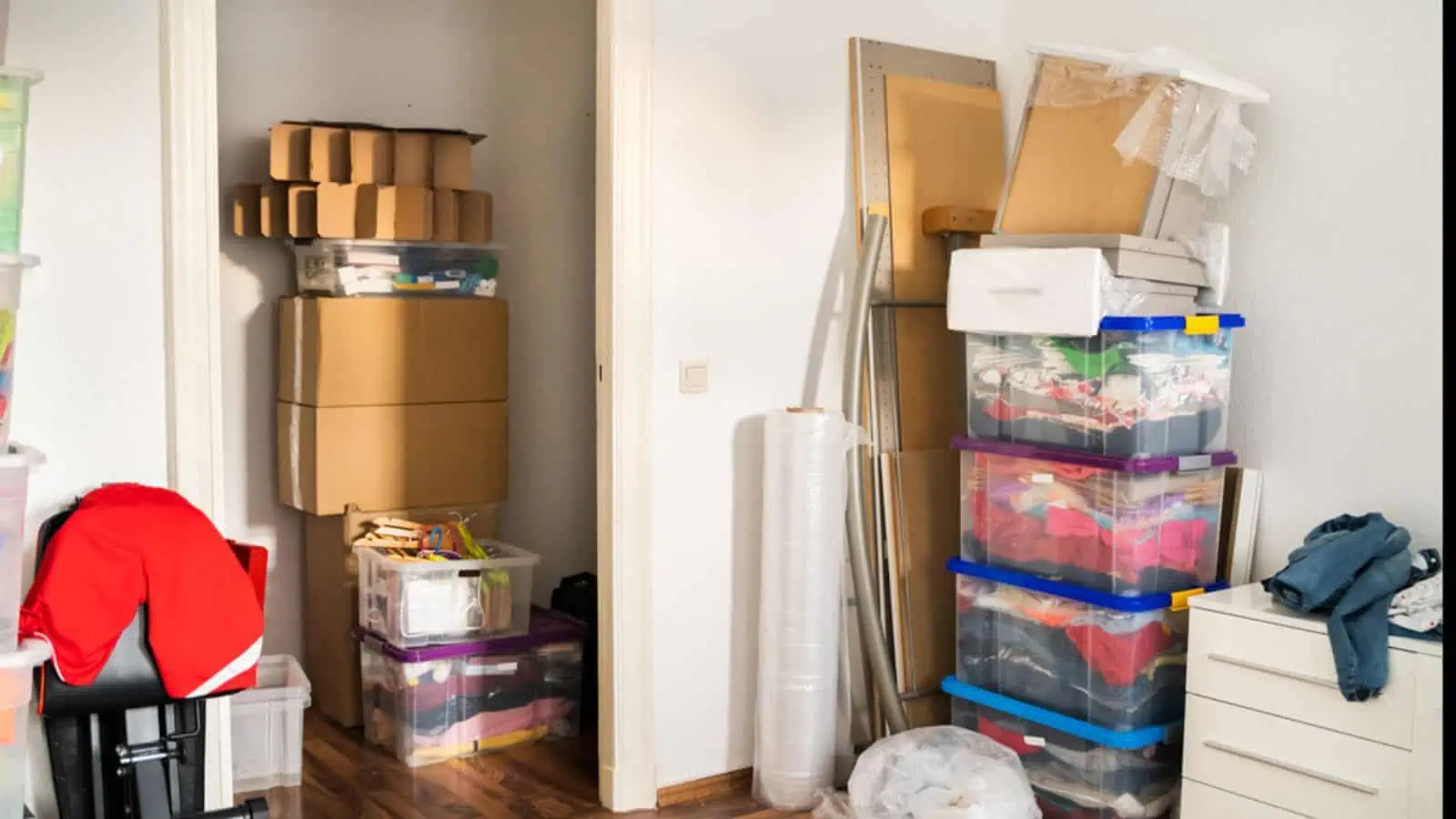 It's true! Asking yourself this one question could be keeping your home cluttered. Learn what that question is and how simply rewording it can mean the difference between struggling with clutter and finally becoming clutter-free:
5. Toilet Flush Handles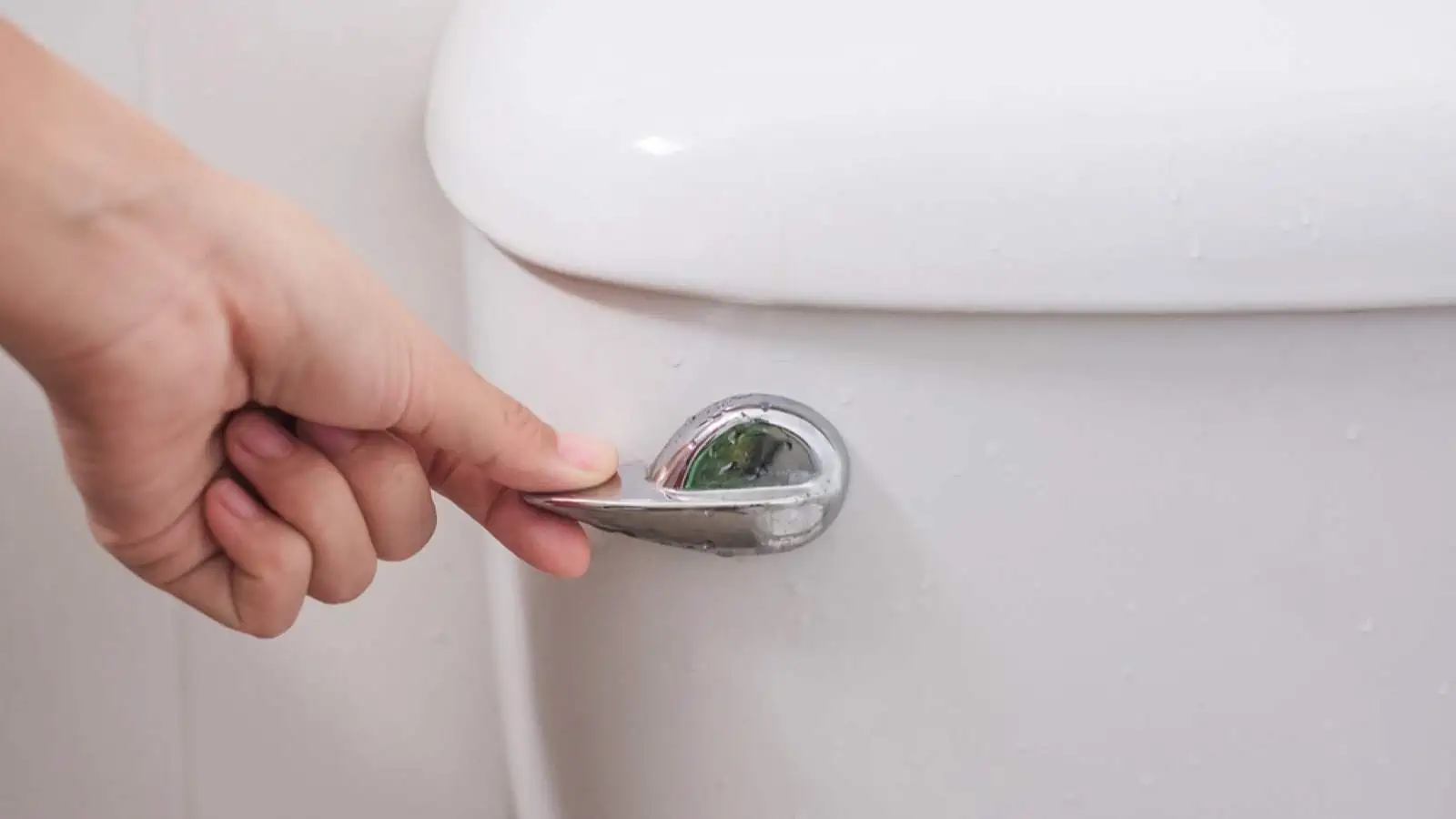 You make an effort to clean the inside and outside of your toilet to keep it clean. So why do so many people fail to remember to clean and sanitize the flush handle? Next to the sink faucets, the toilet flush handles are easily one of the most touched things in the bathroom. Who knows what kind of contaminants are on the handles, so do yourself a favor and clean those flush handles!
6. Ceiling Fans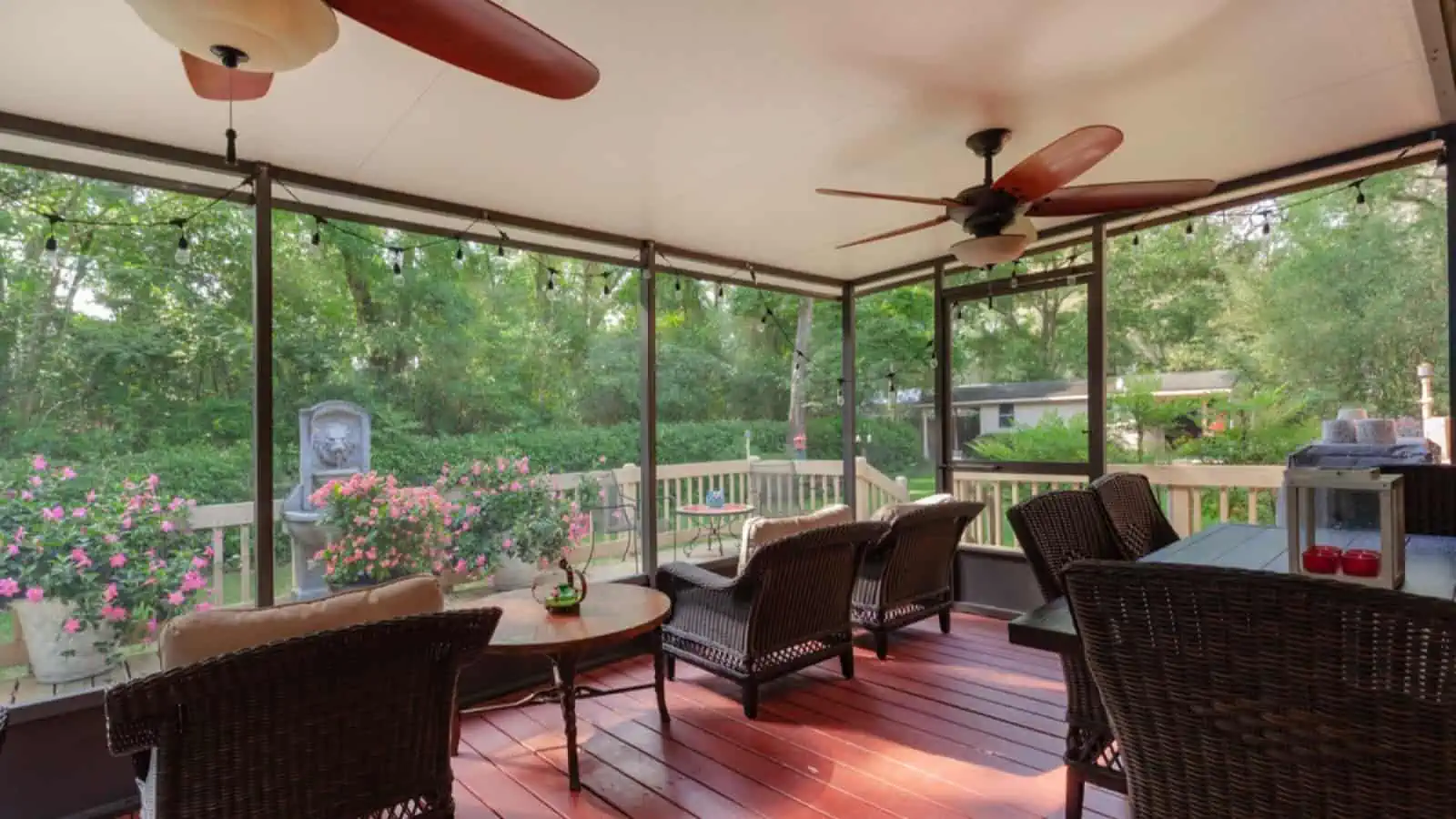 Ceiling fans add a lovely decorative touch to any room, and they're also helpful in keeping a room cool. But when those fans are off, and you closely inspect those blades, you'll see they're a magnet for dust, dirt, and grease. They work less efficiently and look terrible in that condition. Make dusting them off a regular cleaning regimen to ensure they look their best.
25 Signs You Need to Start Decluttering Today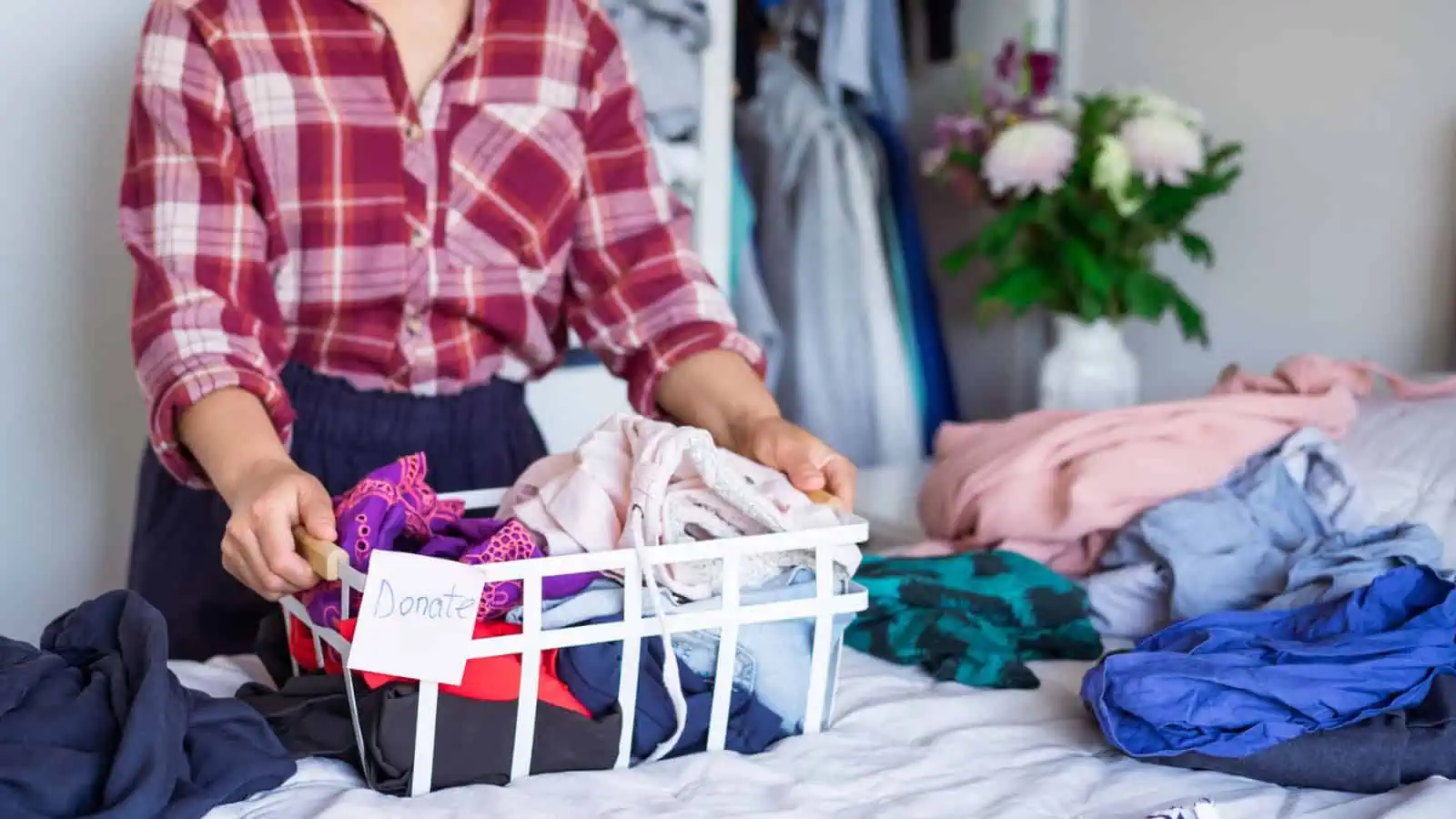 7. Baseboards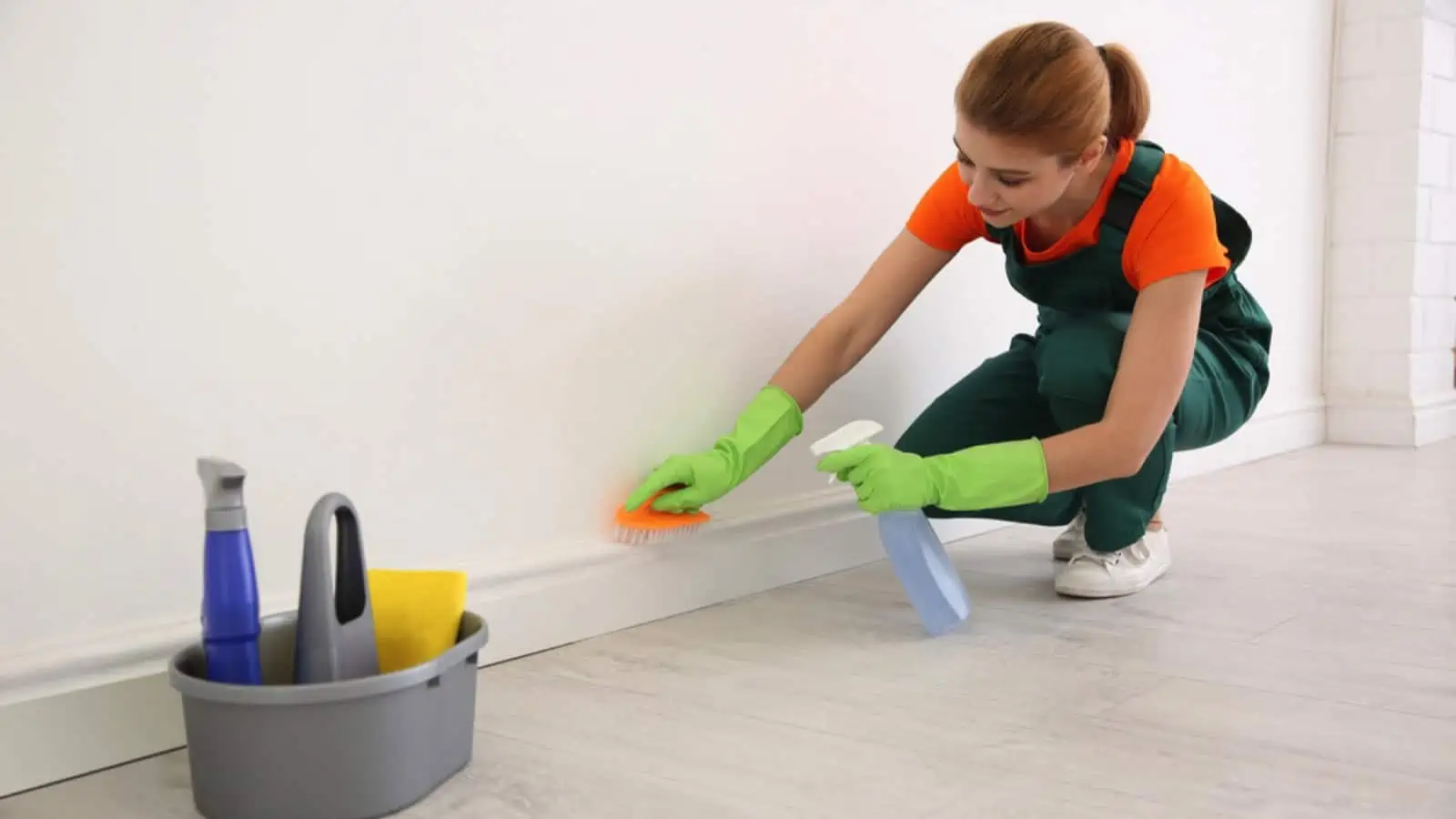 Mopping the floor is routine, but wiping down the baseboards also needs to be routine. Baseboards accumulate dirt over time, and sweeping and mopping the floors around them add even more dirt. They're a nuisance to clean because that means bending over or sitting on the floor. It's a dirty job, but someone has to do it.
8. Framed Artwork and Photos
Like any other stationary surface in your house, artwork and photographs can collect dust and grease on the frames and the protective glass. This makes them look old, neglected, and forgotten. Avoid using paper towels or rags as they'll likely cause streaks on the glass surfaces. Instead, use a slightly damp microfiber cloth.
9. Air Ducts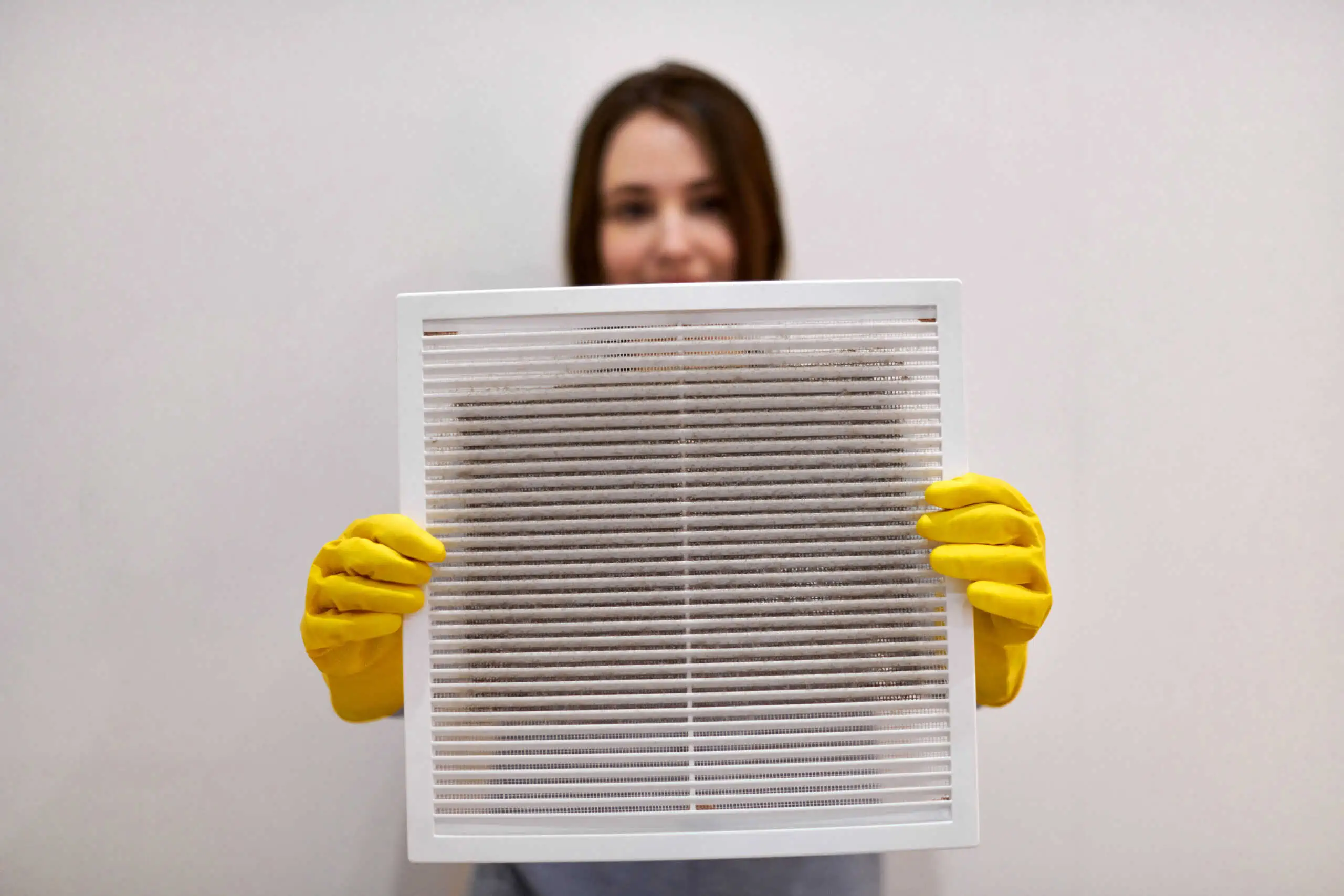 If your home has forced air ducts for heating and air conditioning, thoroughly clean your vents because they will collect dust and possibly other contaminants over time and spread them into the air. You can clean them yourself by opening the ducts and vacuuming them on the inside, but this is probably a task that's best left to professionals trained and skilled in the proper air duct cleaning techniques.
10. Window Rails
When people talk about cleaning windows, they usually mean cleaning the internal and external windowpanes. You hardly ever hear anyone talk about cleaning the window rails, which is surprising, considering how much dirt they typically collect. The window rail is the horizontal piece in the middle of the window and has a lock. The extra step of dusting and washing the window rails with the windowpanes dramatically improves their appearance.
Declutter Your Home Quickly: 10 Easy Ways to Simplify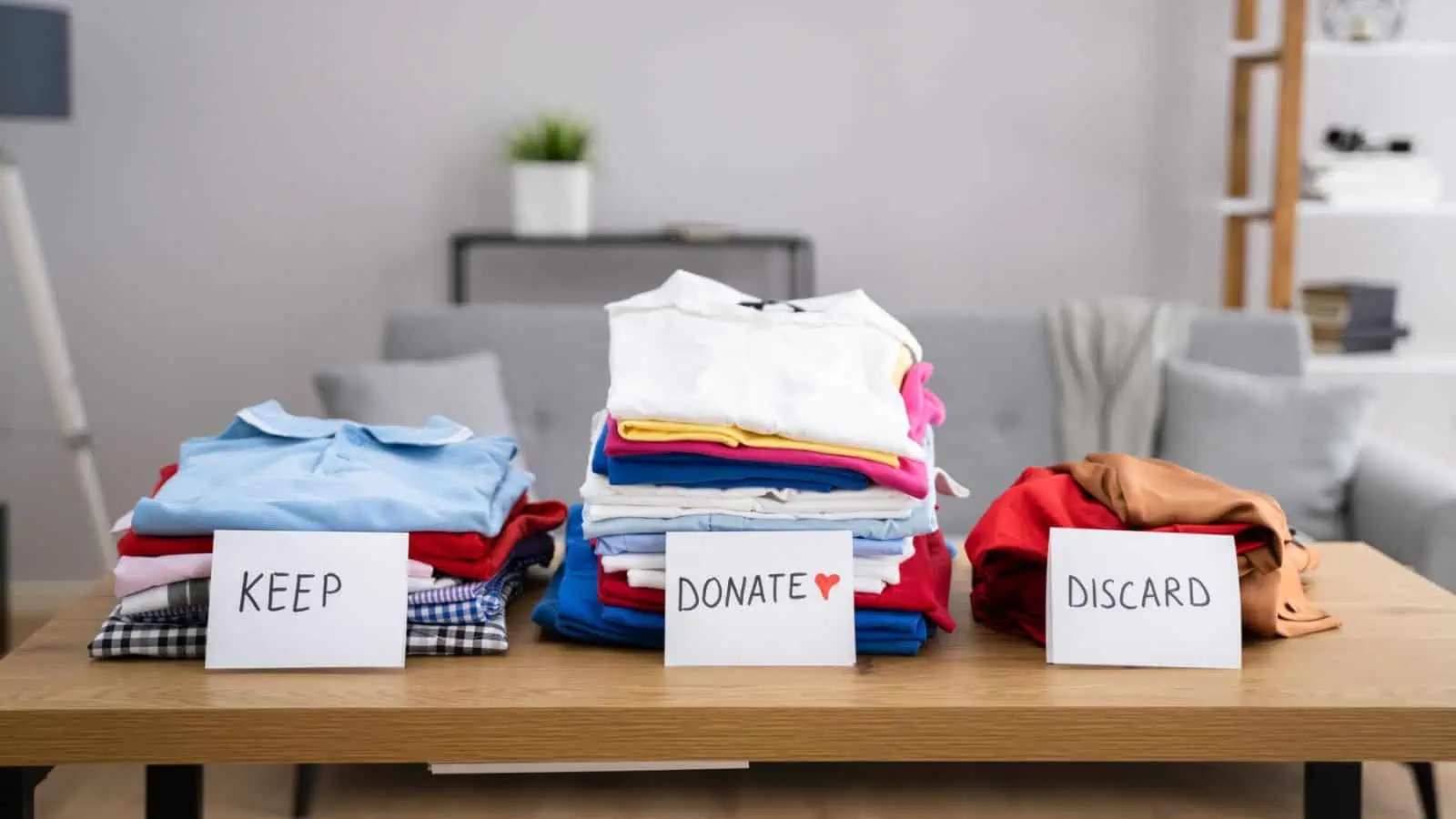 If you're feeling overwhelmed by stuff and wondering how to purge your home, we've got you covered. Starting to declutter and simplify your life doesn't have to be overwhelming. Promise! Here are 10 easy ways to get started and create a happy, organized life.
11. Door Handles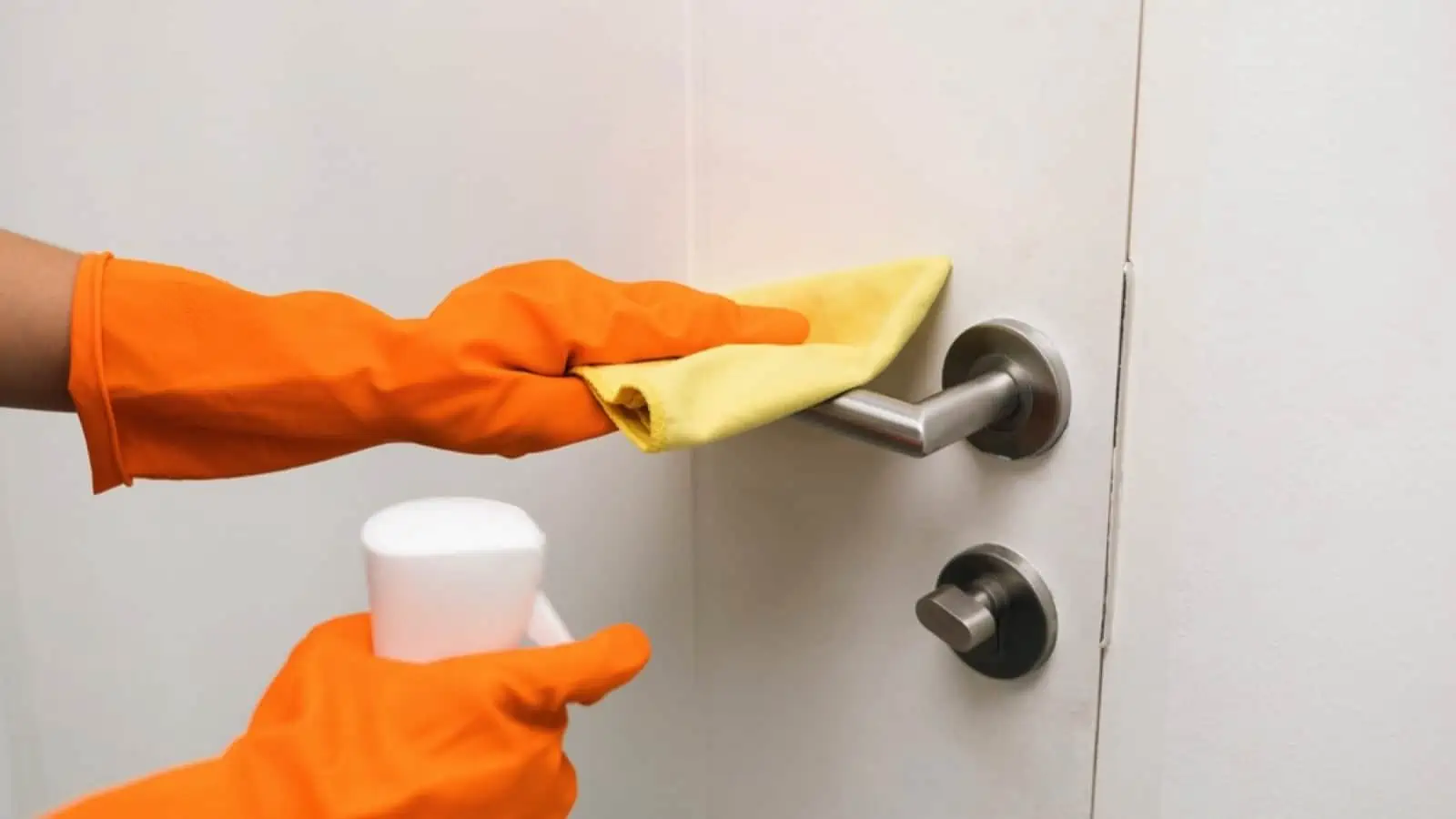 Door handles get as much use, if not more, than switch plates in a house. Because of their heavy use, they also get dirty very quickly. It's understandable why people may overlook cleaning door handles — they're small and don't exactly stand out when it comes to everything you have to clean. But keeping those door handles clean can lower the risks to your health from infectious illnesses.
12. Stainless Steel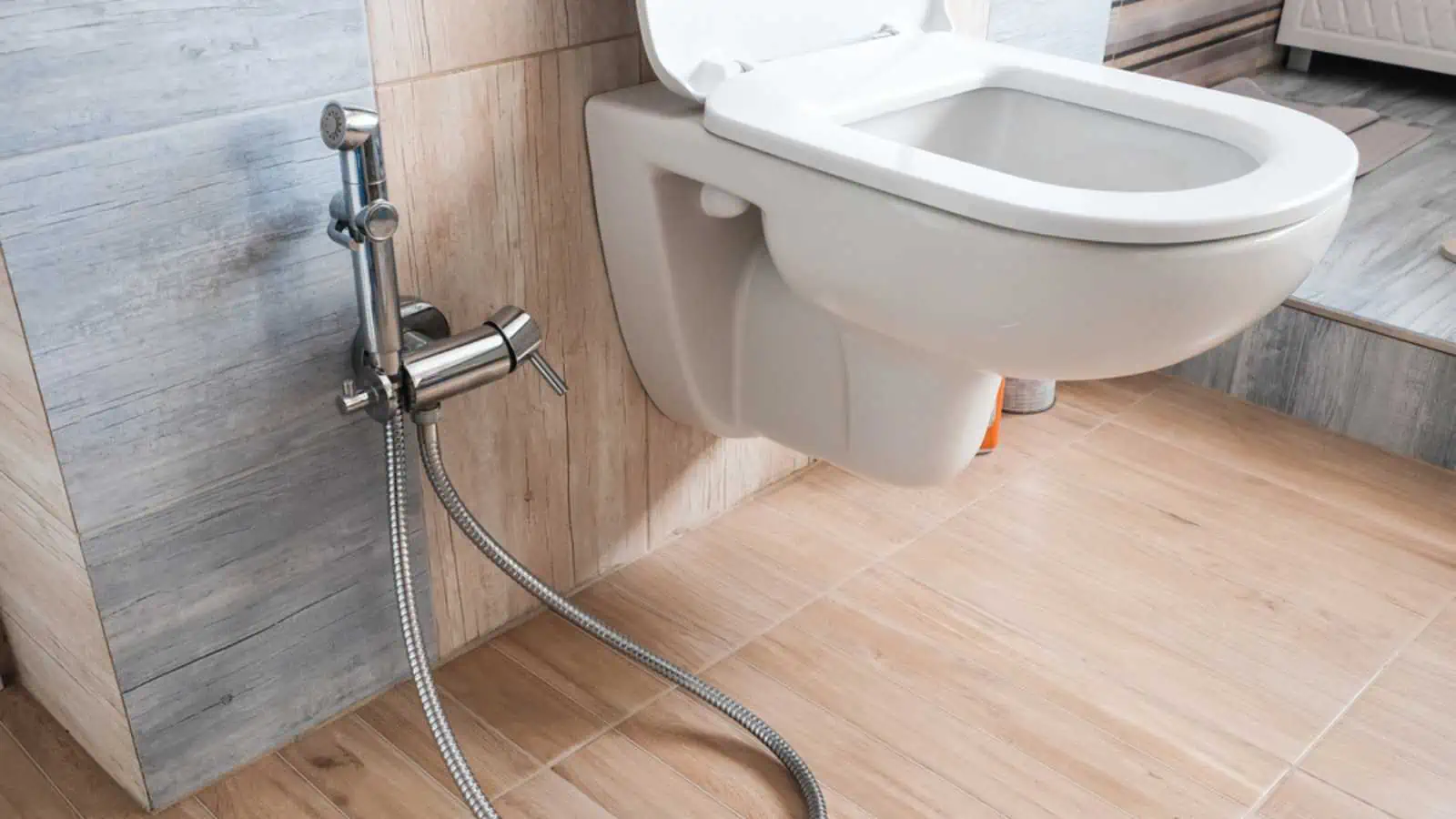 Suppose you have stainless steel around the house, such as sinks and faucets. In that case, it's essential to keep them cleaned regularly because, despite what the name implies, stainless steel can become stained if neglected. Dish soap, vinegar, and club soda are just a few options to keep your stainless steel sparkling for years.
13. Kitchen Knobs and Cabinet Doors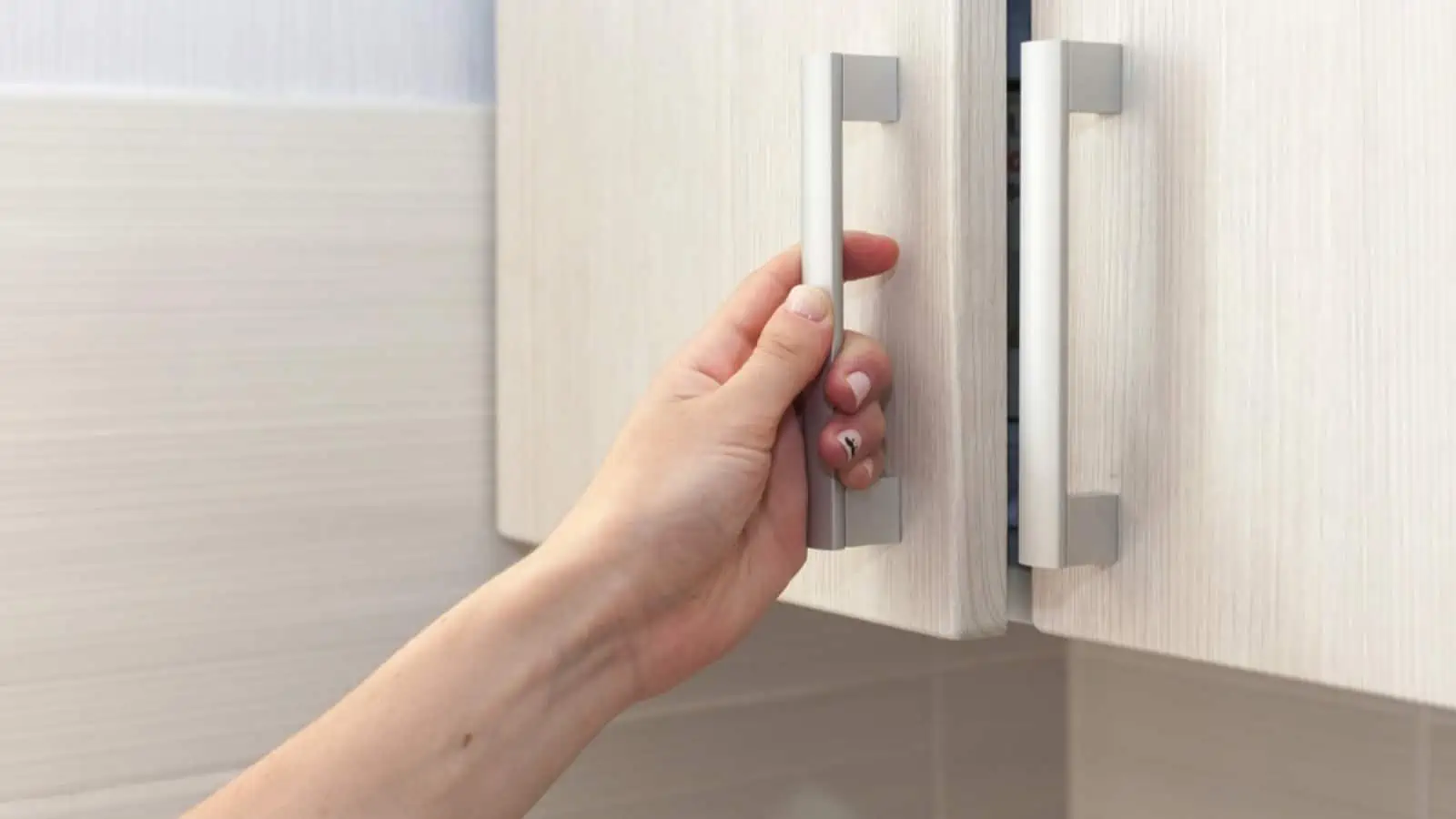 Cleaning the kitchen goes beyond washing dishes, wiping surfaces, and sweeping and mopping the floors. Cleansing the knobs on drawers, cabinets, and cabinet doors should also be part of your kitchen hygiene routine. You would be amazed how much dirt, grease, and grime accumulate on those surfaces from general use and cooking. Keeping them clean helps to ensure that you're preparing food in a sanitary environment.
Source: Quora.
This article was produced and syndicated by Happy Organized Life.