I always think the best gifts are those that come from the heart. Jewelry and fancy electronics are nice, but nothing beats a heartfelt message and a gift filled with love, which is why I made this free printable for dad.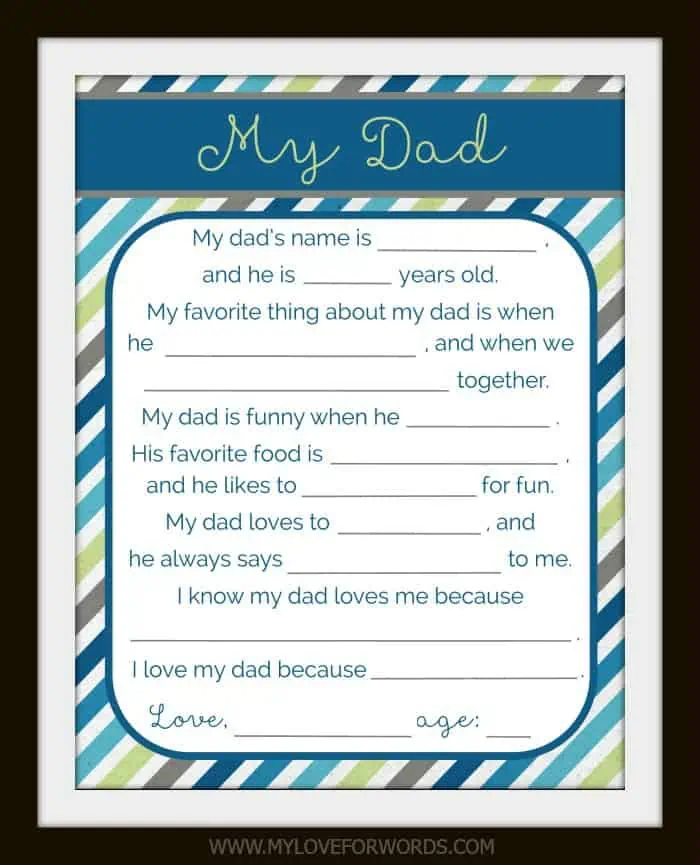 I love having my kids fill out questionnaires like these. It's always so funny to see what they think of us as people, and I love reading about things from their perspectives.
My six year old thinks her dad is 52, and my three year old thinks he's around three. I guess they could be twins!
My 13 year old, true to form, included a Star Wars reference in three different answers. Needless to say, December and the new movie can't get here soon enough… for him or my husband!
To get your free copy click here, and for more free printables (like exclusives for subscribers!) and behind the scenes info, be sure to subscribe to my newsletter.
To see more of my free printables for dad, check out these posts:
Happy Printing and all my best to dad!