With the arrival of autumn's chill and the vibrant tapestry of fall foliage, it's the ideal time to rejuvenate your porch. Wave goodbye to the mundane and embrace the enchantment of the season. These 11 innovative ideas will help you elevate your porch, creating a captivating and warm welcome for your Thanksgiving guests. Whether decorating is your forte or you're just starting out, get set to craft an outdoor space that radiates charm and seasonal cheer.
1. Create a Pumpkin Display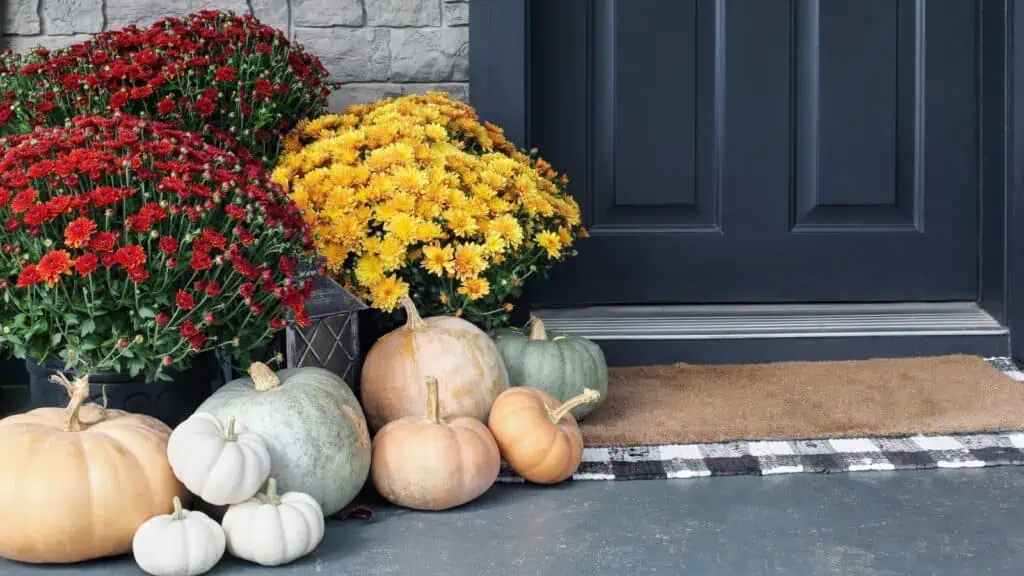 Just because Halloween's over doesn't mean the pumpkins have to disappear. Arrange a variety of pumpkins and gourds in different sizes and colors to create a festive display on your porch. This quintessential fall decoration can be stylishly stacked, lined along the steps, or placed in corners for a seasonal touch.
2. Hang a Fall Wreath
Adorn your front door with a beautiful fall wreath featuring autumn leaves, berries, and twigs. This simple addition instantly makes your porch more inviting and adds a pop of fall color.
The Biggest Decluttering Mistake You Don't Know You're Making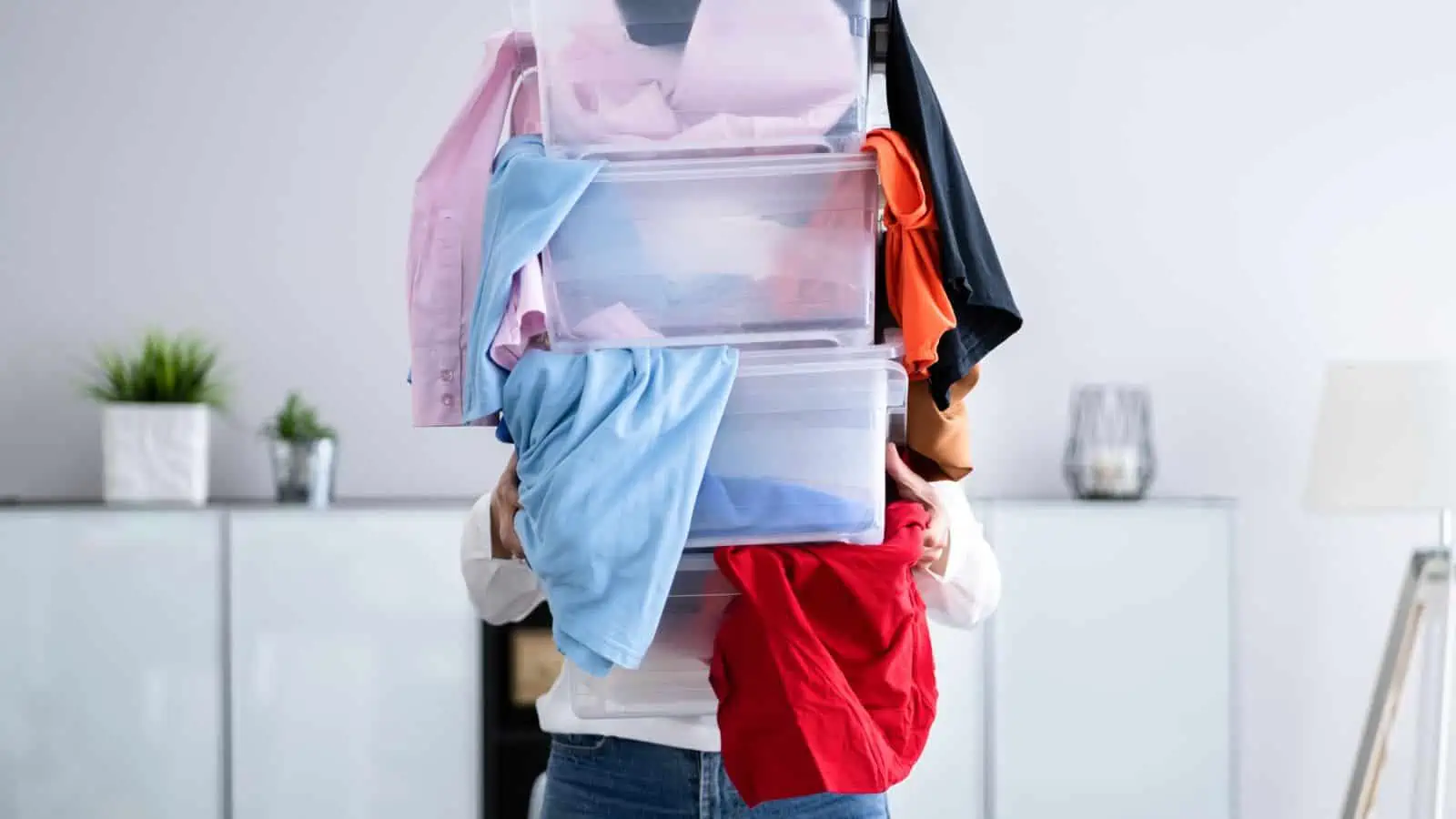 Believe it or not, there's a common decluttering blunder that almost everyone makes, and it's likely holding you back. The silver lining? Once you're aware of it, course-correcting is a breeze, and you can refocus your decluttering efforts.
3. Create a Unique Floral Display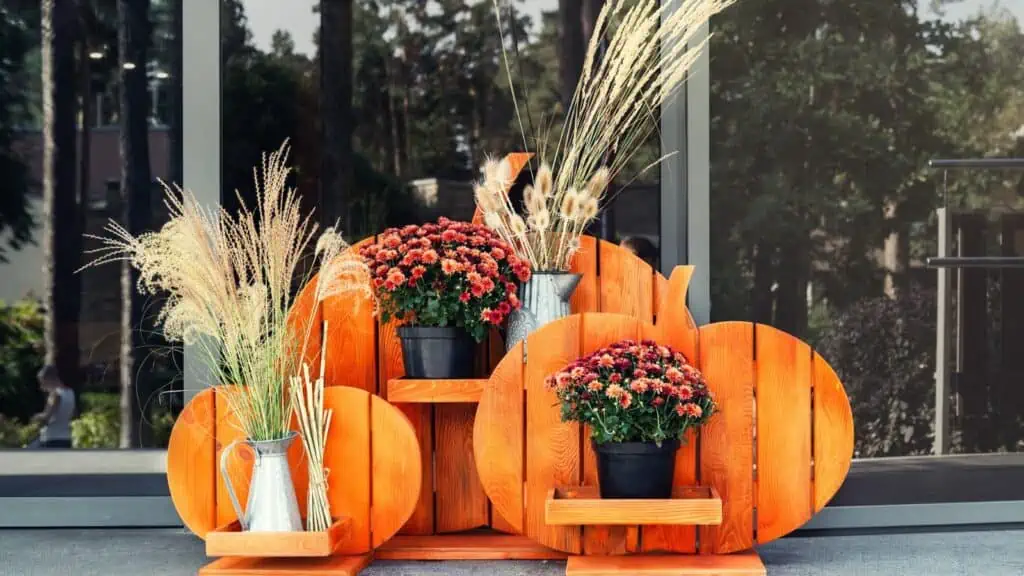 Use fall flowers like chrysanthemums, marigolds, or pansies to create a vibrant floral display. Plant them in rustic containers or arrange them in baskets for a charming and colorful addition to your porch.
4. Set up a Scarecrow
Add a touch of whimsy to your porch with a friendly scarecrow. This classic fall figure can be dressed in plaid shirts and straw hats, creating a playful and welcoming atmosphere for guests.
Who Knew Decluttering Could Be Fun AND Cheap? 14 Easy Ways to Prove It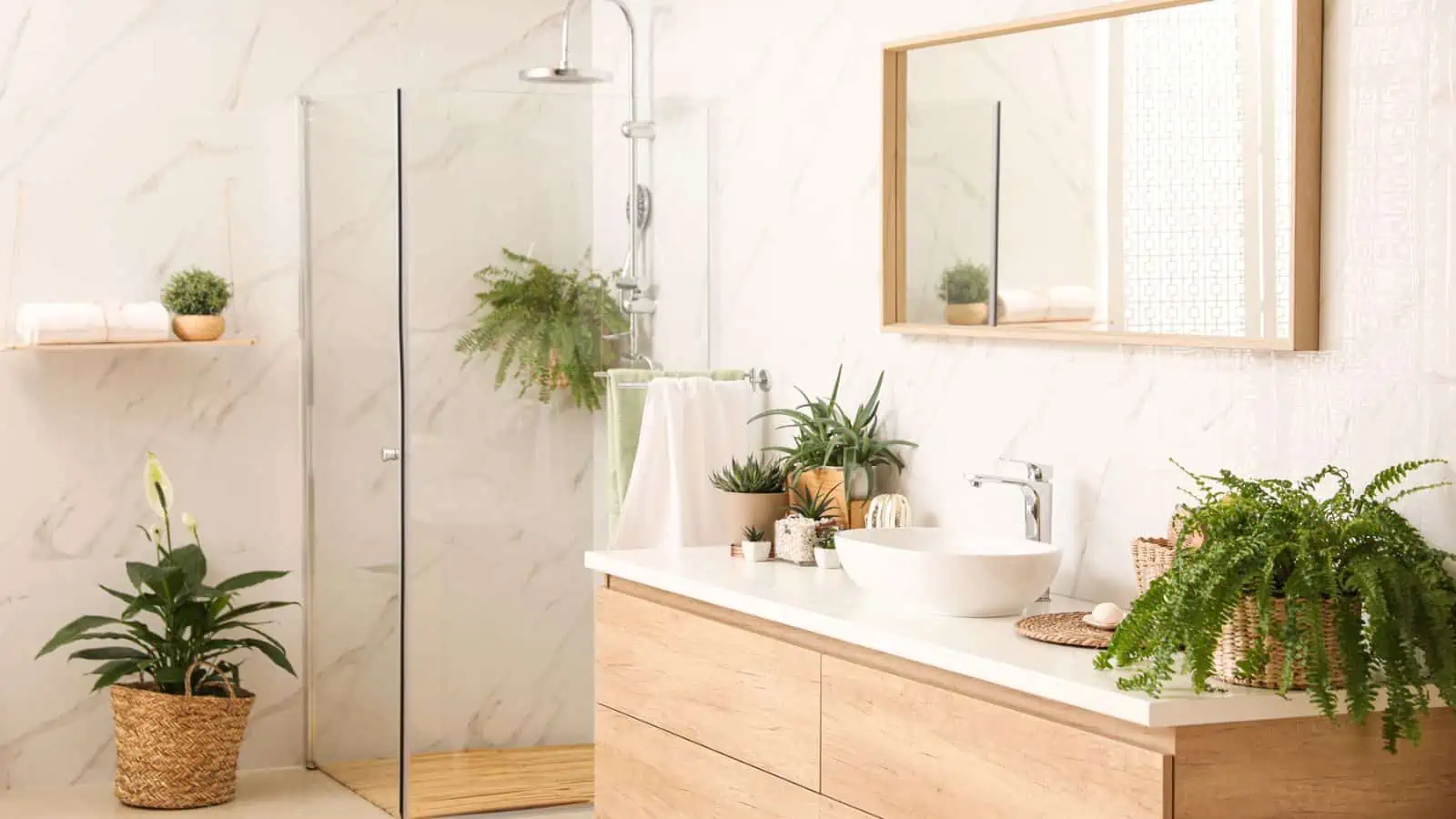 Who says decluttering has to be a drag? With these easy-to-follow tips, you'll not only enjoy the process but also save money—most of these ideas won't cost you a dime!
5. Incorporate Hay Bales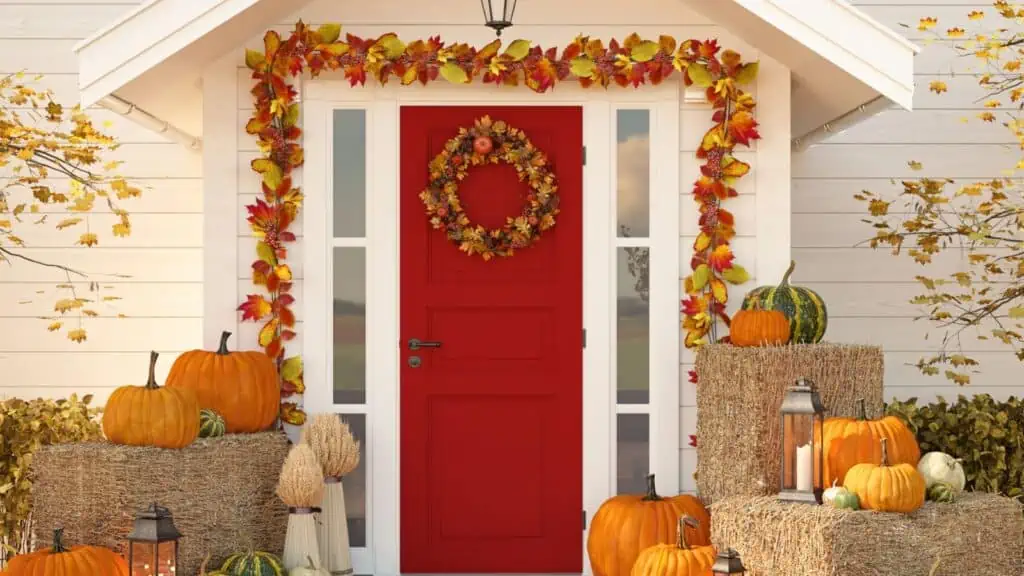 Use hay bales as a rustic and versatile element in your porch decor. They can serve as a base for displaying pumpkins, as seating, or as a backdrop for other decorative items, adding a cozy, country feel.
6. Decorate with a Fall Garland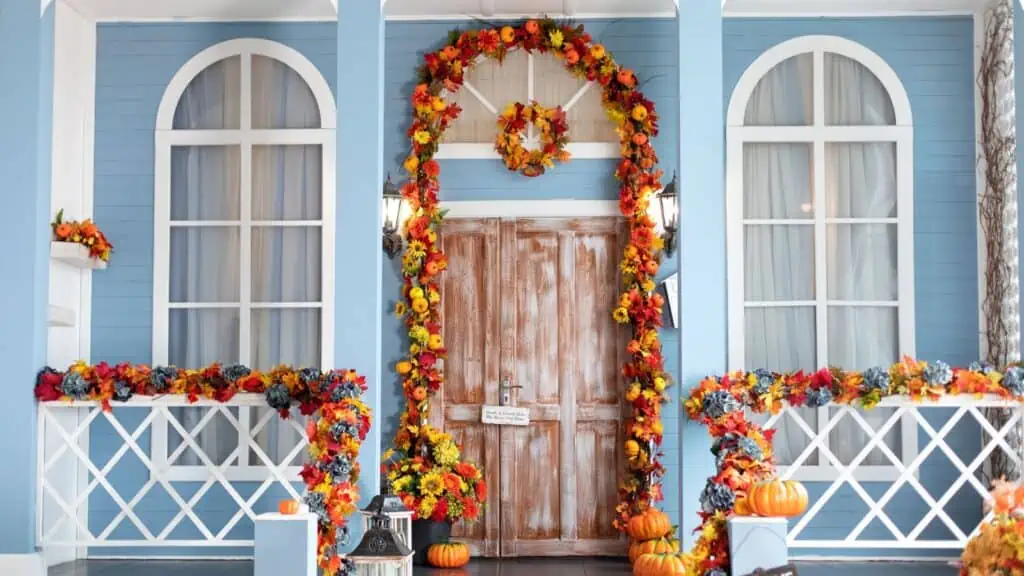 Enhance your porch railing or doorway with a garland made of autumn leaves, pinecones, and berries. This natural, festive decoration brings a warm, seasonal ambiance to your outdoor space.
9 Life-Changing Hacks for a Tidy, Clutter-Free Home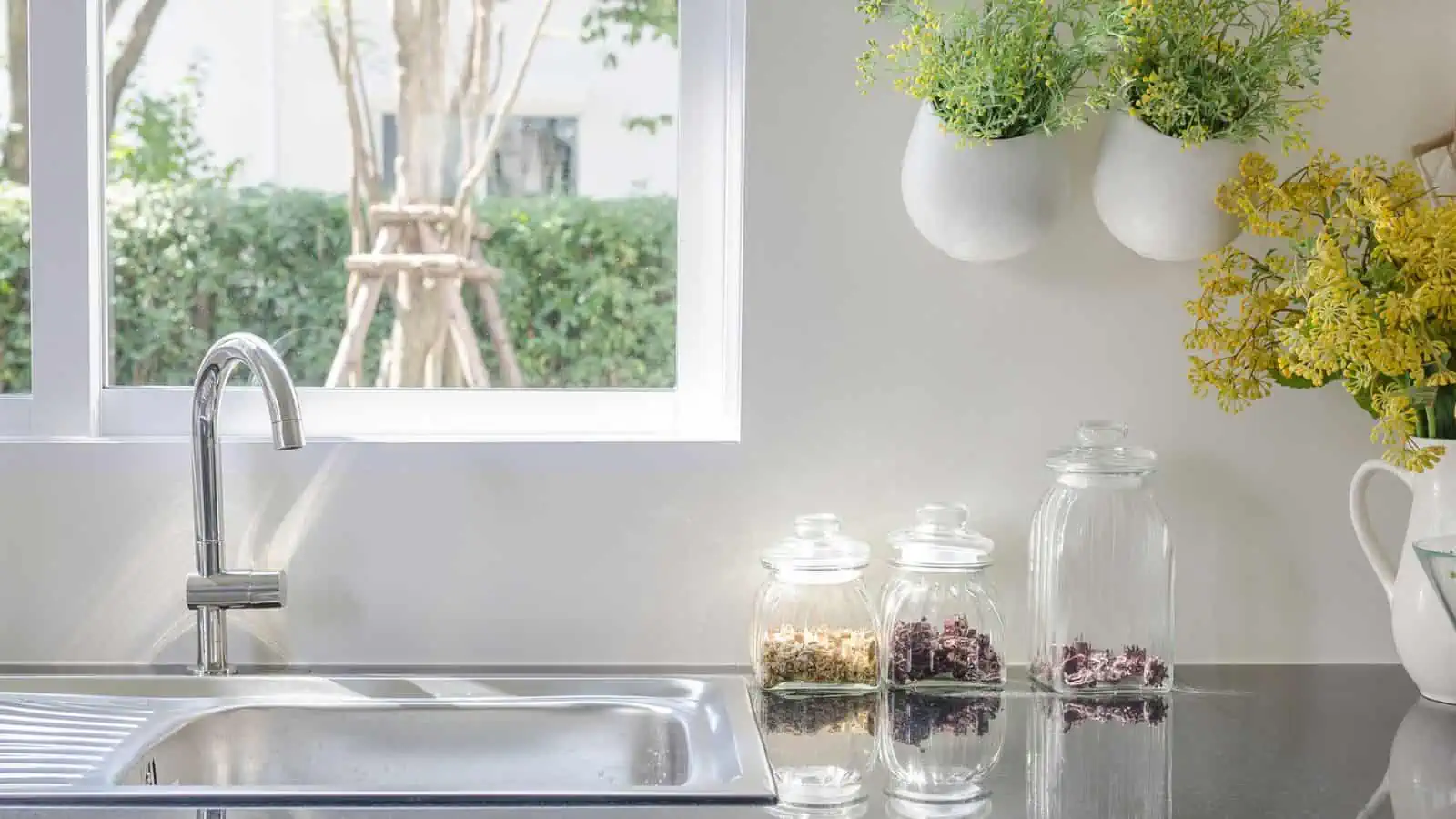 Do you ever think that a neat, clutter-free space is unattainable? These nine breakthrough organization techniques will quickly turn your messy abode into a peaceful retreat.
7. Add Some Beautiful Lighting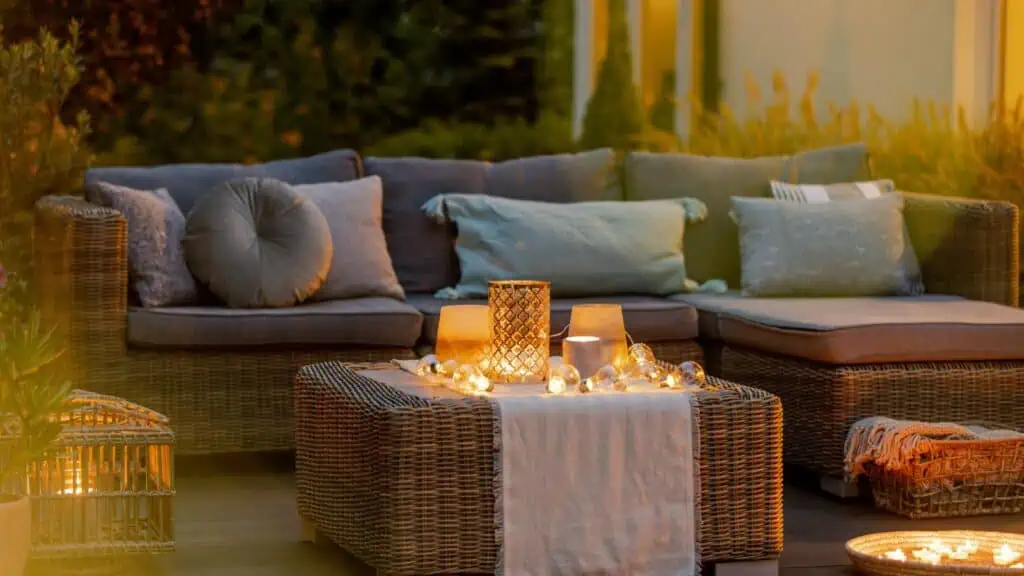 Illuminate your porch with string lights, lanterns, or LED candles to create a warm and inviting glow. This subtle lighting adds a magical touch to your evening Thanksgiving ambiance, making your porch a welcoming haven for guests.
75 Quotes to Fuel Your Minimalist Journey and Help You Declutter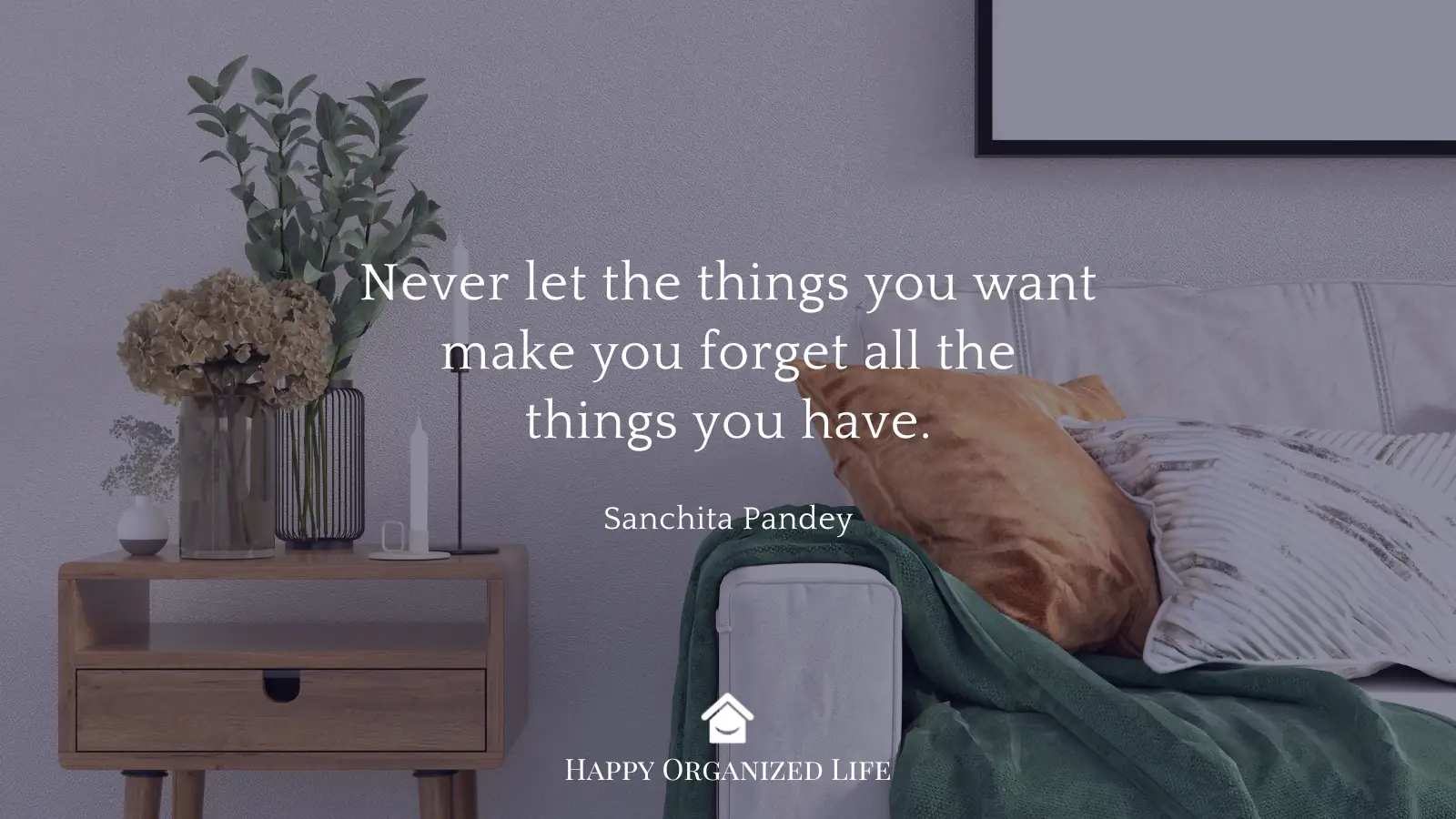 If you find yourself lacking the drive to declutter, let an inspiring quote be your pick-me-up. There's definitely a quote in our collection that can recharge your motivation.
8. Seasonal Outdoor Throw Pillows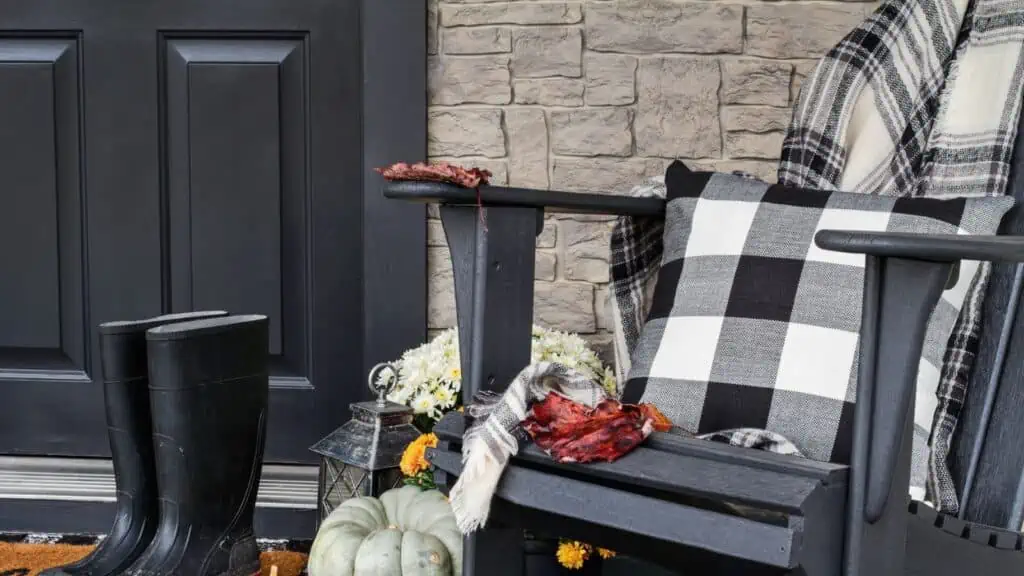 Accent your porch furniture with throw pillows in autumnal colors or with fall-themed patterns. These cozy additions not only offer comfort but also contribute to the overall seasonal aesthetic, making your porch look and feel more inviting.
9. Swap Out Your Rug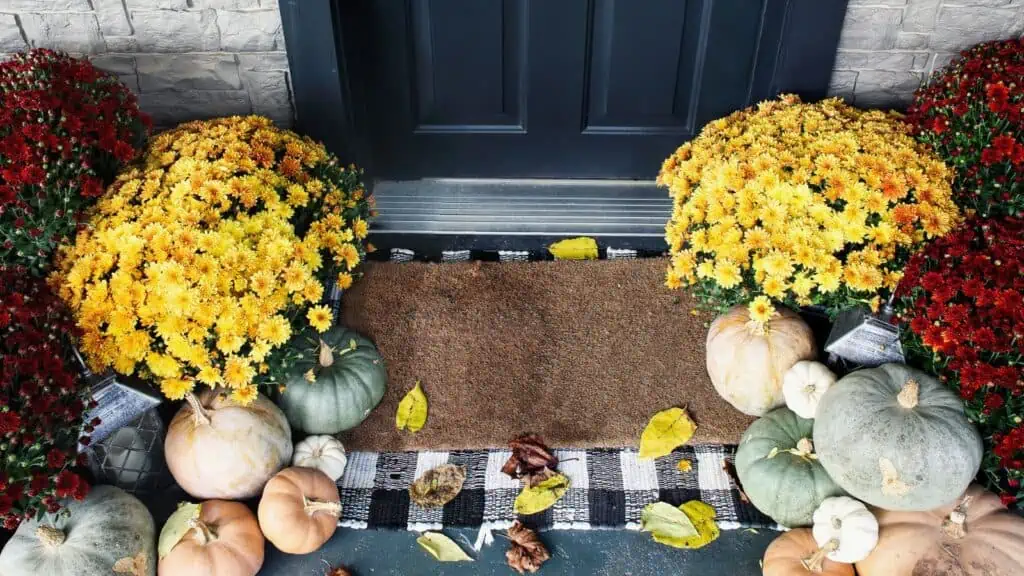 Replace your regular porch rug with one that features fall colors or motifs. This simple change can significantly impact the look of your porch, tying together all the elements of your fall decor.
11 Creative Ways to Hide Ugly Cords and Wires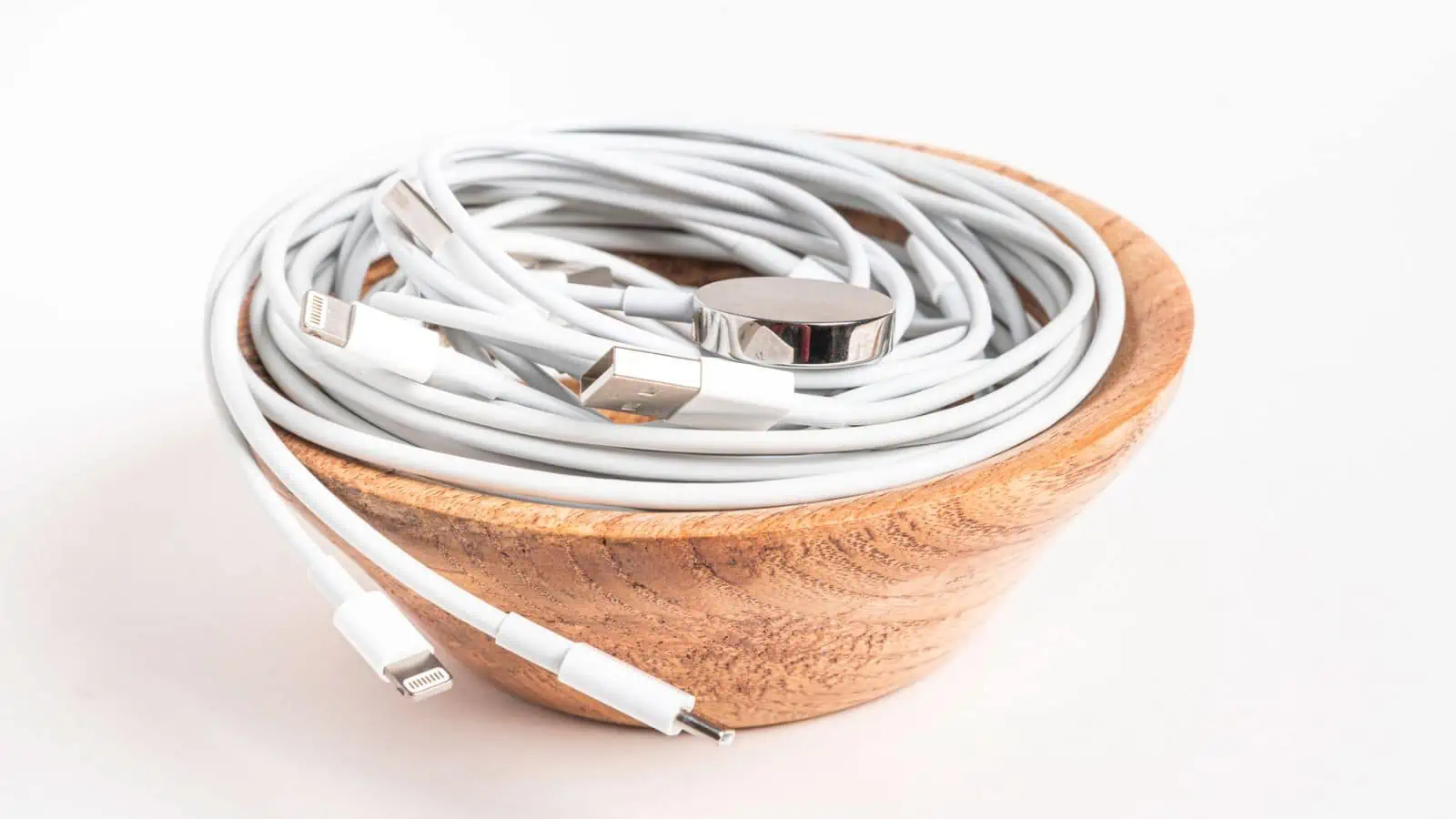 Tired of the unsightly mess of cords and wires taking over your living space? Discover 11 ingenious solutions to conceal, organize, and finally declutter your tech jungle—making your home both functional and aesthetically pleasing!
10. Add Festive Halloween Decor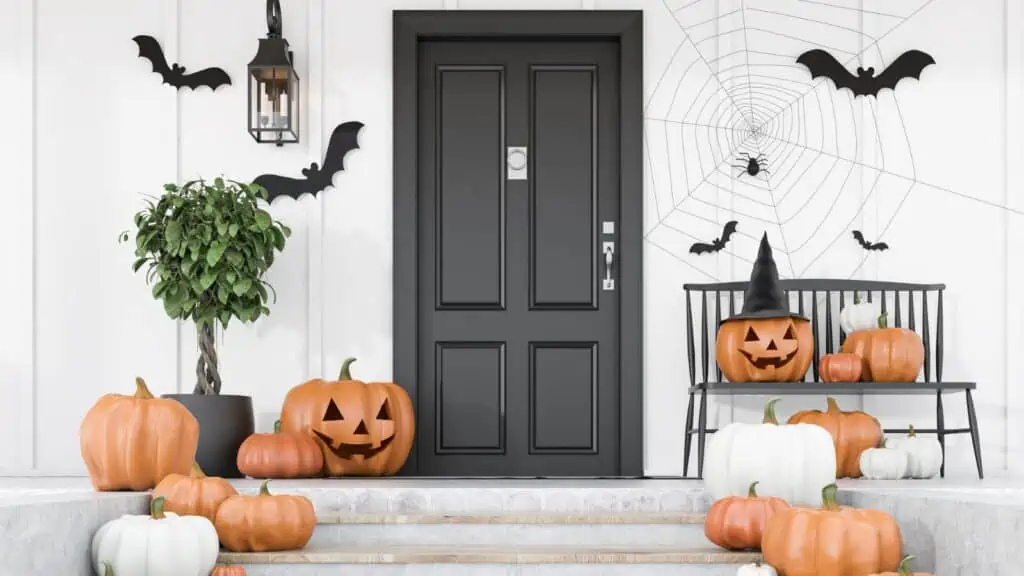 If your Thanksgiving revamp overlaps with Halloween, add a festive touch with Halloween-themed decorations like spooky lanterns, ghostly figures, or whimsical pumpkins. These elements can be fun and inviting, adding a playful vibe to your porch.
11. Mums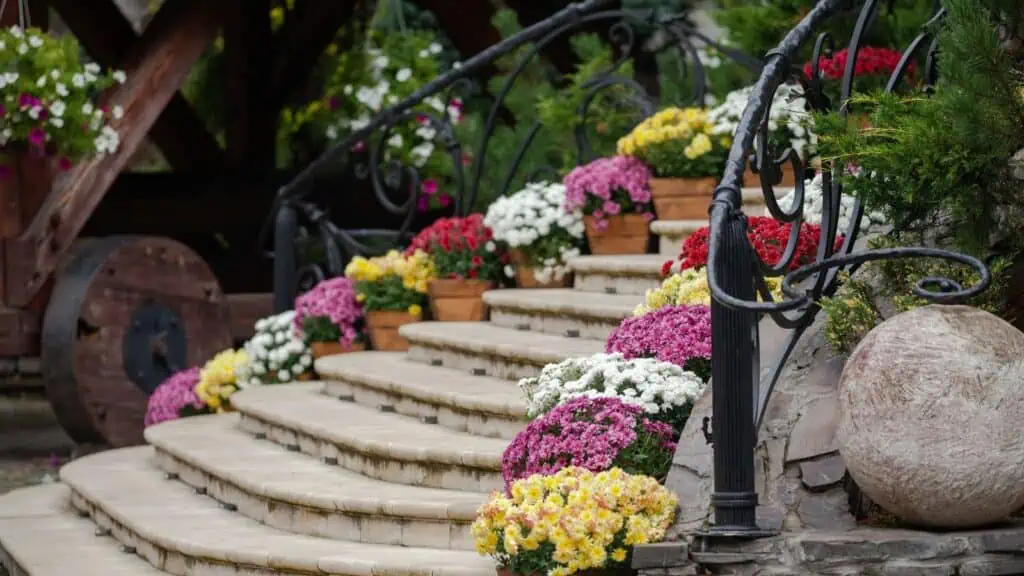 Integrate potted chrysanthemums, commonly known as mums, to infuse vibrant fall colors into your porch decor. These hardy flowers are synonymous with fall and come in a range of colors, perfect for creating a lively, seasonal display.
This article was produced and syndicated by Happy Organized Life.