I was over the moon when I finished decluttering and staging my entryway, but one thing really bugged me… seeing the lamp cord dropping under the table. Not pretty.
I immediately knew how I'd fix the problem, and I'm excited to share this simple trick for hiding cords and wires with you today. It's super easy and inexpensive, which is my favorite kind of solution.
This post contains affiliate links. For more info, please see my disclosures page.
You may be thinking, "Just use the basket to hide the wires!" That was the first thing I considered doing, but having the basket on the right side threw off the balance of the space. Since the lamp is the largest item on the table, having the basket positioned on the same side made the space feel lopsided.
Something obviously had to be done because the droopy cord isn't cute, and it's a safety hazard with all of these crazy kids running around the house.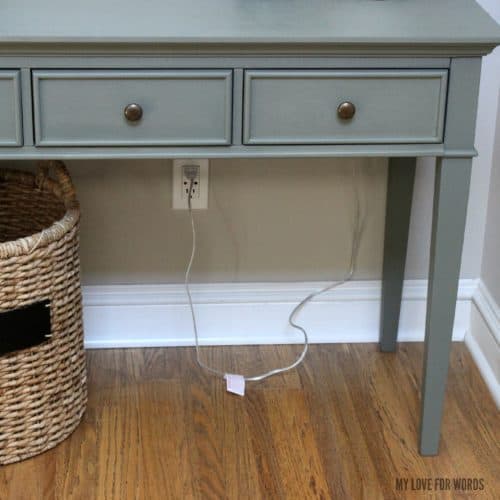 Thankfully, I had these little guys
 hanging out in my kitchen junk drawer.
(I'm still allowed to have one of those! We haven't decluttered the kitchen yet.) 🙂
I've used larger versions of these Command hanging hooks for all kind of projects around the house. I've used these pretty metal hooks
 to hang wreaths on my front door, and we use slightly larger clear hooks
 to hang our stockings over the fireplace at Christmas. They are easy to remove when you're done with them, and they've never damaged our walls, door, or fireplace.
I added the hooks to the back of the table…
and didn't worry about it looking pretty. After all, no one's going to see it. That's the whole point!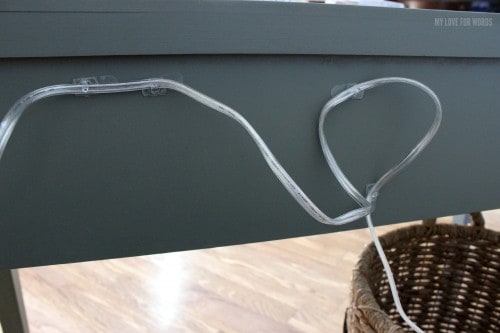 Because the table was pushed away from the wall so I had room to work, there ended up being some extra cord hanging down when I pushed the table back into place. I added an extra hook to the wall just under the table so it was out of sight but still able to keep the cord securely in place.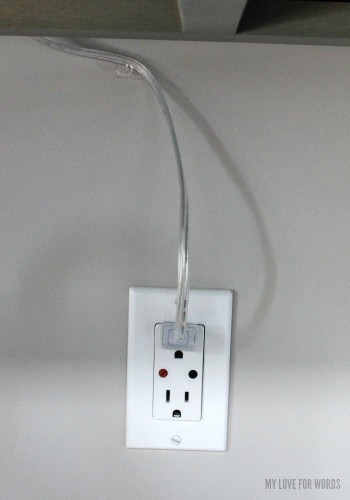 And Voila! Simple as that, the cord is now in place and not an eye sore.
This is what it looks like from our front door.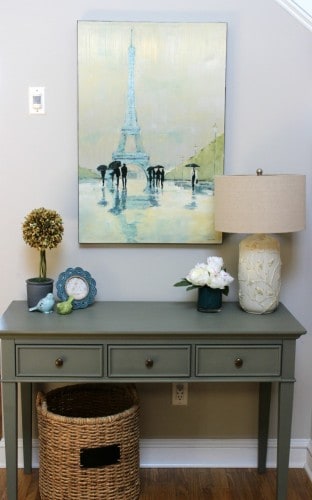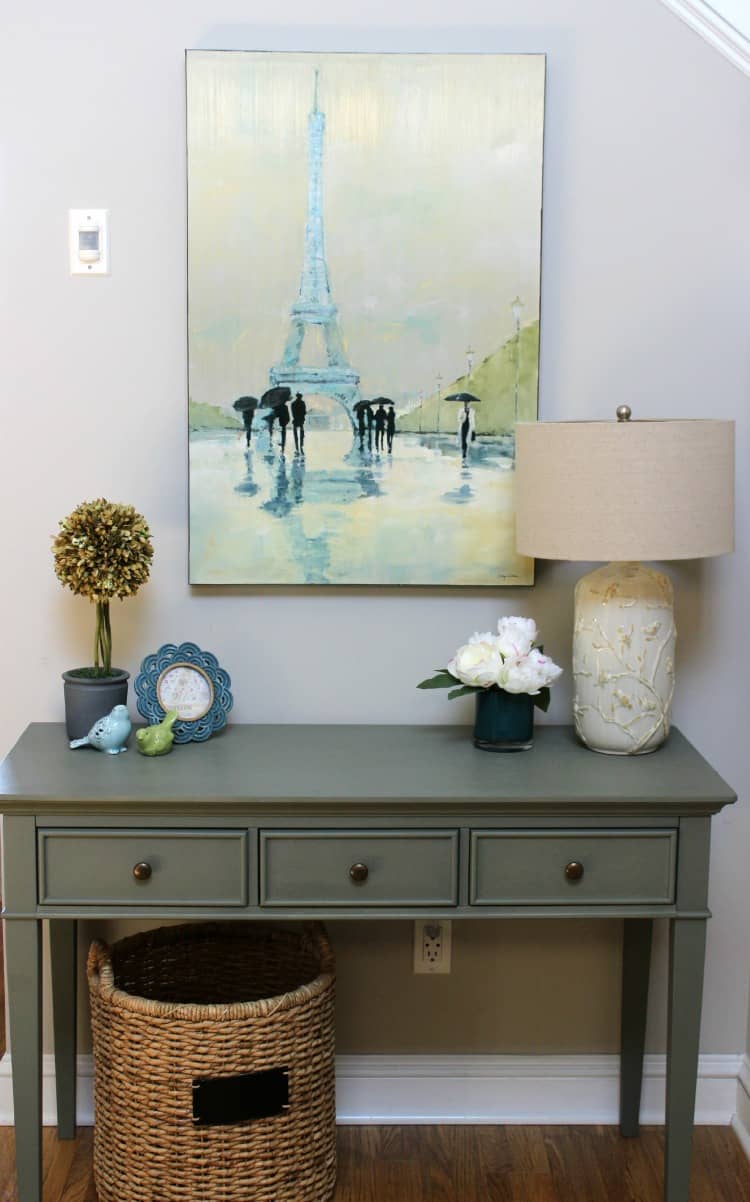 So much better, right?! And now I still have a ton of these hooks left to attack the rest of the unruly cords in our house.
What are your favorite and easy tricks for hiding eyesores?