The hustle and bustle of the holidays is almost upon us, and if you're anything like me you might be feeling a little overwhelmed trying to juggle all the things! Between various obligations and never-ending to do lists, sometimes it doesn't take long for the season that's supposed to be filled with joy to feel anything but joyful.
In the spirit of Thanksgiving, I wanted to do a holiday decluttering challenge that's a little different than anything we've done before.
Starting Thursday, November 9th, we'll spend four weeks clearing the clutter from our homes while working on some internal things that will hopefully take care of our clutter issues once and for all.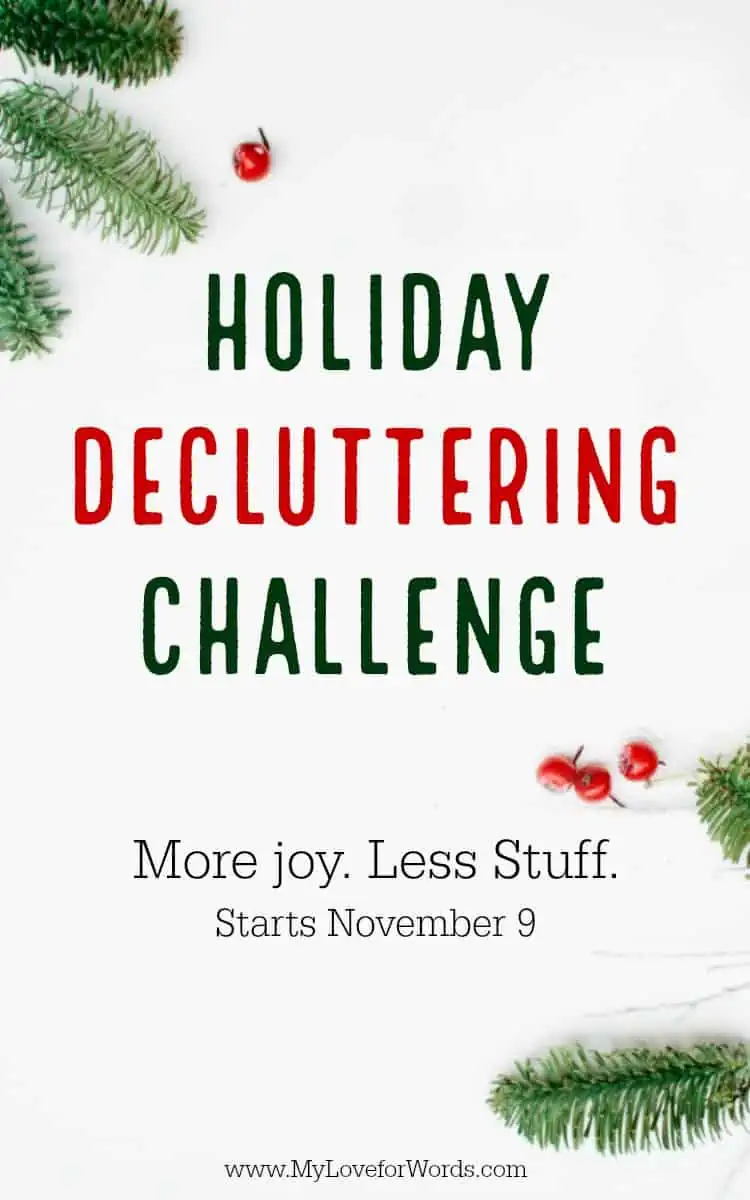 I think that for most people with chronic clutter problems, stuff really isn't the issue. It can definitely feel like the issue when we look at our houses and see stuff everywhere, but I think our environment only mirrors what's going on inside us.
When we focus only on the stuff, we may temporarily clear our spaces, but eventually the clutter accumulates again, and we end up having to deal with the same issues over and over. It's like being stuck in a clutter-filled, extremely unenjoyable Groundhog's Day!
My goal for this challenge is to make progress in our homes while becoming more aware of what may be causing our clutter issues because until we know why we have clutter, we can never really get rid of it once and for all.
I'm going to be spending the next couple days getting ready for our challenge and putting the finishing touches on a free printable workbook that will guide us through different questions and areas of our homes. It will be available for download in Thursday's post.
We're all on our personal decluttering journeys, but things are always more fun with friends so I hope you'll join me for this holiday decluttering challenge! I'm going to be posting on the blog once or twice a week and sharing daily updates and reminders in my Declutterathon facebook group and my new YouTube channel, Happy Organized Life. I'd love to connect with you on facebook and youtube so I can follow your progress too!
Here's to ending 2017 on a high note and living in a home with more joy and less stuff!