Today's post is always one of my most popular posts of the year… it's free printable monthly calendar day! Yay!!
I can't even wrap my brain around the fact that 2017 is already coming to a close. I think I'm finally understanding what my older family members have been telling me for years, time really does fly as you get older. I can't help but feel like it's going by way too fast, which means my calendar is just becoming more and more important.
I've been trying to be more organized and intentional in all areas of my life so taking control of my calendar has become priority number one. It seems the more organized and intentional I am with scheduling my time, the less stuff I have falling through the cracks, which is wonderful! It's also helping me to feel happier, more in control, and less stressed… something I (and I know my family!) greatly appreciate.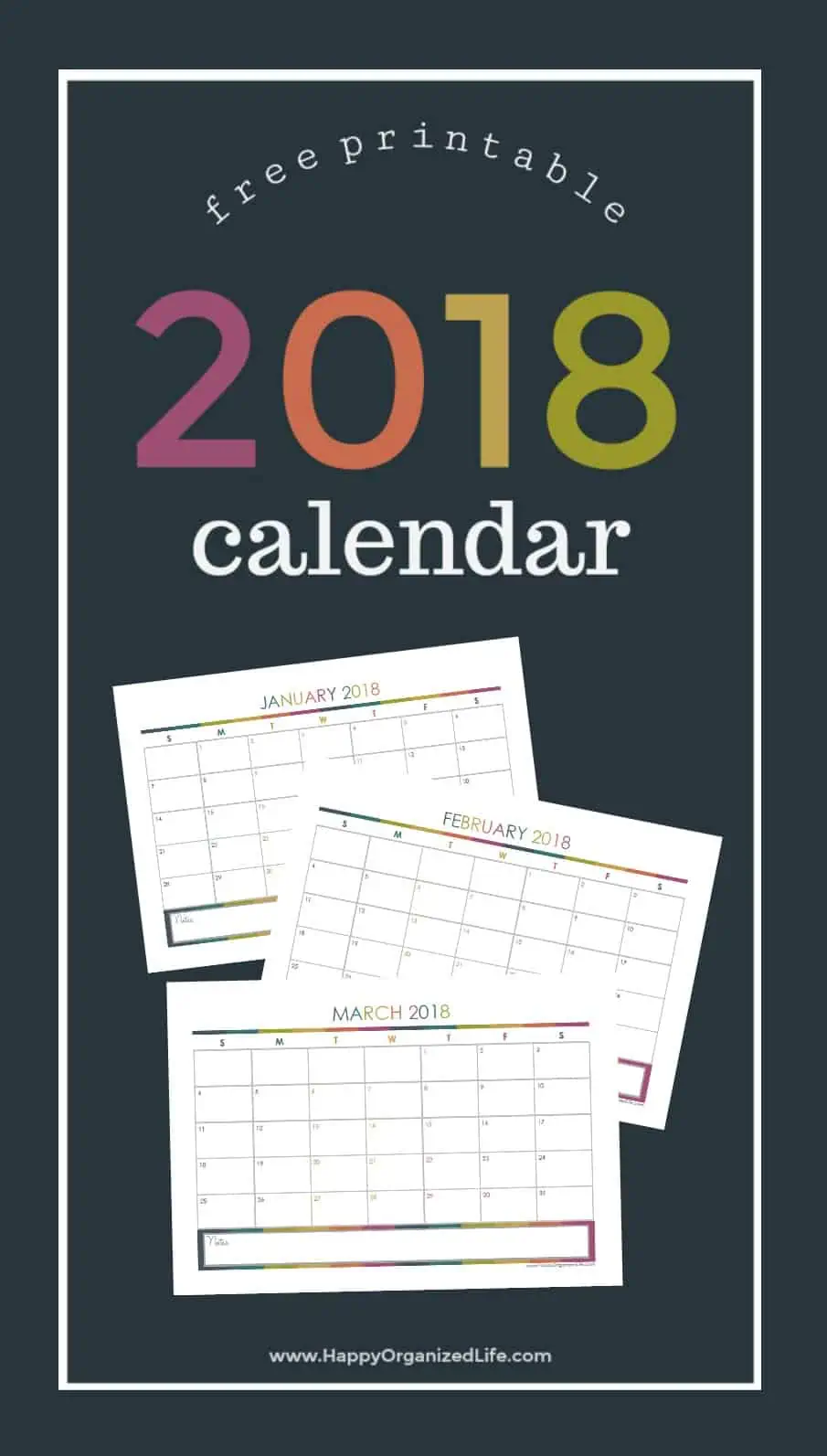 You can grab your free copy of the October 2017-December 2018 calendar by entering your email in the box below. Just check your email, click the confirmation button, and your calendar PDF will download automatically!
Subscribing will also give you access to my entire library of free printables! Yay!!
If you're looking for more ways to organize your life, you can also check out the printable collection, This Organized Life, which coordinates perfectly with this free monthly calendar. It's been designed to use year after year and to help you organize your budget and finances, meals, fitness and health, goals, travel, and more! You can also see how I use those printables in my own life by visiting my home binder tour.
I've already started planning some special things for the New Year, including a brand new decluttering challenge, and can't wait to share them all with you. Have you started planning 2018 yet?