Are you tired of feeling overwhelmed by clutter? The good news is that decluttering and simplifying your home doesn't have to be a long, arduous process. In this article, we'll explore 10 quick and effective ways to achieve instant results in decluttering, helping you create a more organized and stress-free living environment.
1. Give Yourself a Deadline
Choose a specific date or time frame to complete a decluttering task, whether it's a room, a closet, or a drawer. Having a deadline provides a sense of urgency that can motivate you to make quick decisions and achieve instant results. Pro-tip: Schedule a date to host an event at your home so the event and others can hold you accountable.
2. Challenge Yourself to Take Action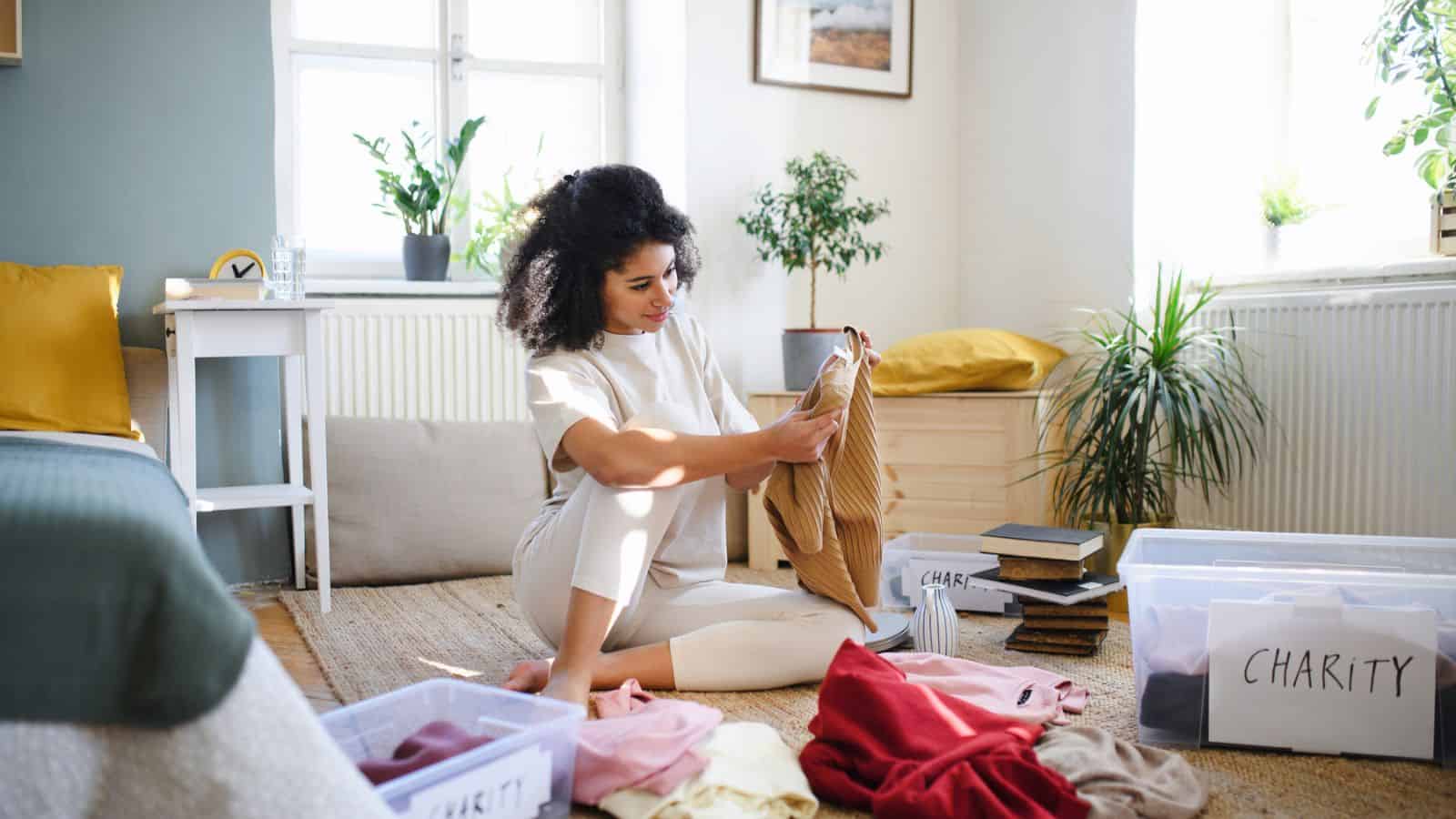 Set a timer for a short period, like 10 or 15 minutes, and challenge yourself to tackle as much decluttering as possible within that time. You'll probably be surprised by how much you can get done in just a little bit of time.
Try These 14 Easy and Inexpensive Ways to Make Decluttering Fun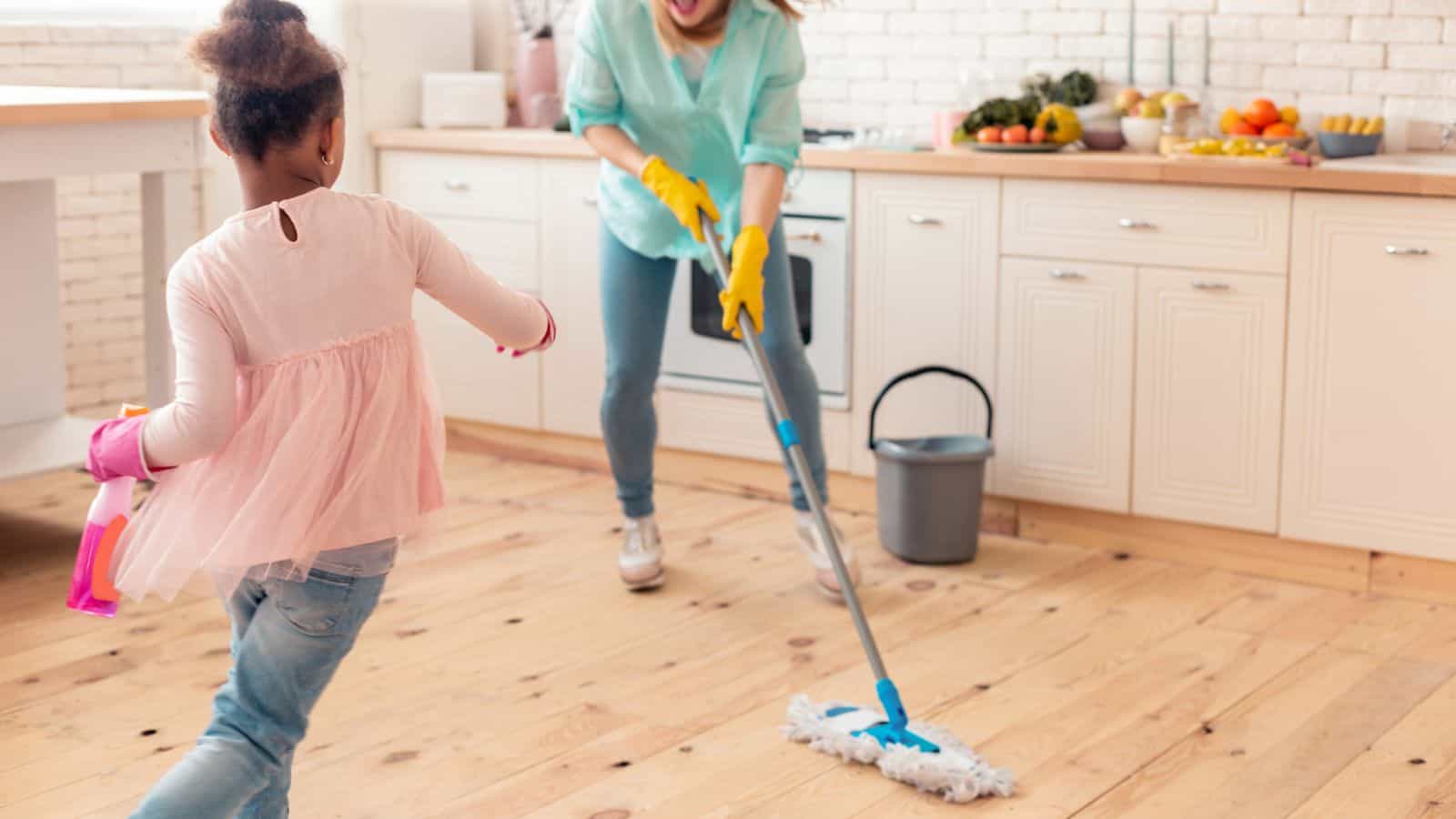 Decluttering shouldn't feel like drudgery. These simple tips can help make the process enjoyable, and most of them are completely free!
3. Create Systems
Establishing simple organizing systems, such as designated spots for keys, incoming mail, or shoes, prevents clutter from accumulating in the first place. By quickly assigning items to their rightful places, you'll maintain a clutter-free environment with minimal effort.
4. Purge Clutter Encouragers
Identify items that tend to attract clutter, such as excessive knick-knacks or redundant storage containers. Removing these clutter magnets instantly clears visual chaos and creates a more streamlined and peaceful atmosphere.
9 Clutter-free Home Organization Hacks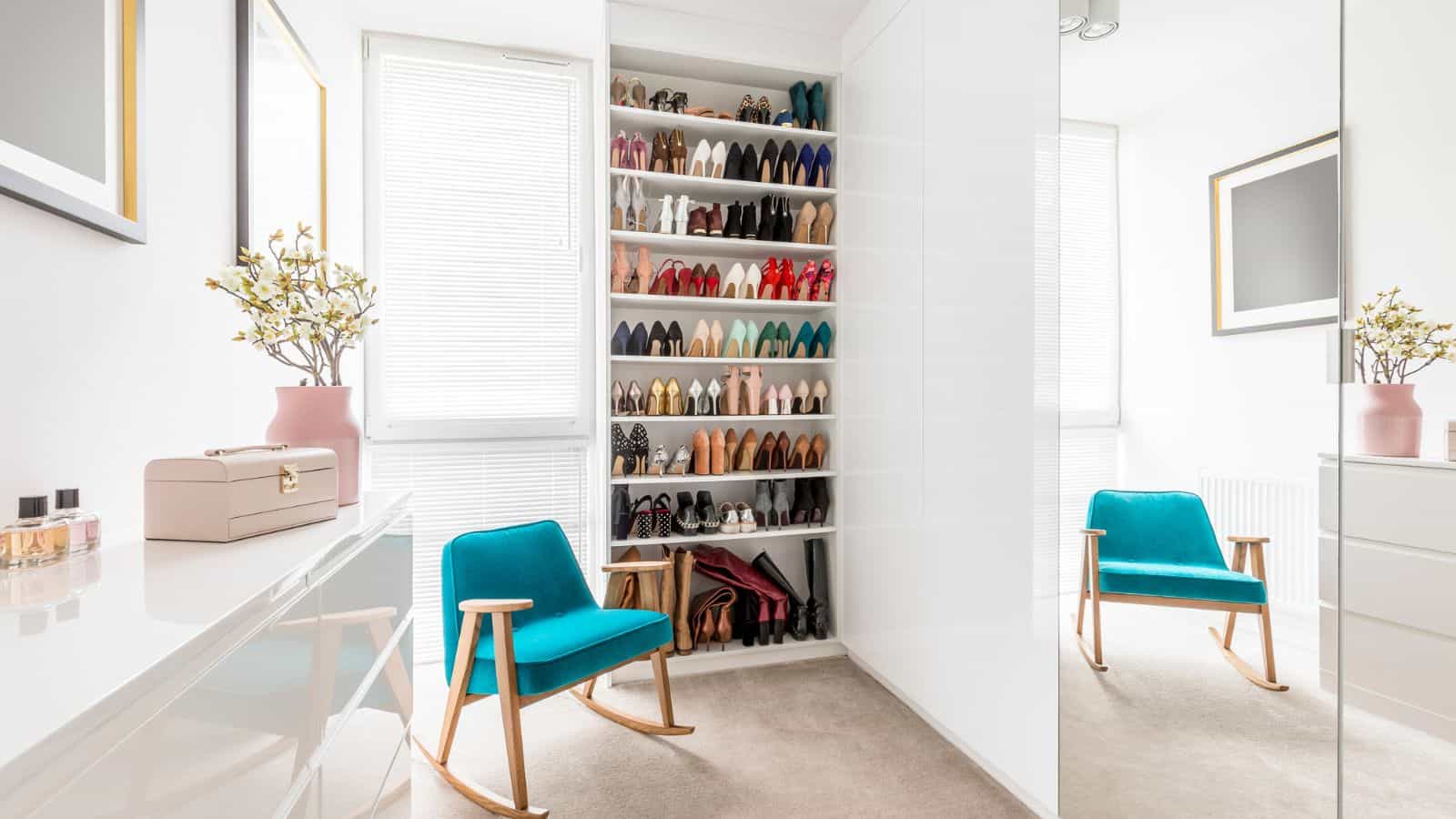 Ever feel like having a clean, clutter-free home is impossible? These nine game-changing organization hacks can help you turn your cluttered chaos into a serene sanctuary in no time.
5. Create a Collection Bin
Place a bin in a central location to collect items that are left out of place. At the end of the day, quickly return these items to their proper spots. This technique prevents clutter from spreading and minimizes daily tidying tasks.
6. Donate, Don't Sell
Instead of attempting to sell items you no longer need, opt for donation. This allows for swift removal of clutter from your space, contributing to a clutter-free environment while also benefiting others in need.
The Biggest Decluttering Mistake You Don't Know You're Making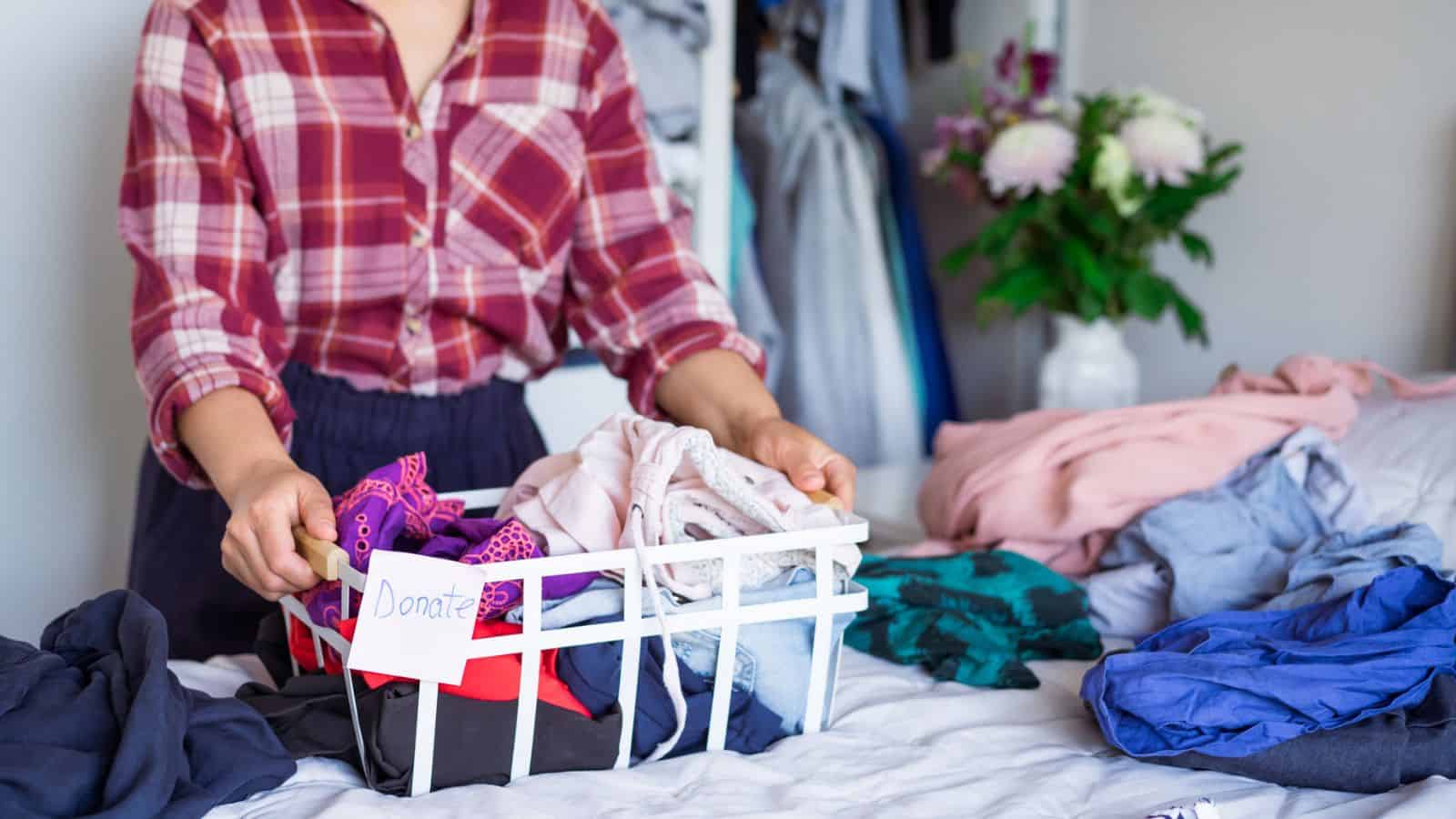 Almost everyone who tries to declutter makes this surprising mistake, and it's probably sabotaging your progress. The good news is once you know about it, it's easy to stop and get your decluttering back on track.
7. Work in Small Chunks
Select a small area, like a drawer or a shelf, and declutter it completely before moving on. Tackling manageable sections prevents overwhelm and provides instant gratification as you witness the immediate impact of your efforts. Pro-tip: take before and after pictures of every space you declutter to maintain momentum, especially if you start feeling overwhelmed.
8. Build Your Decluttering Muscles
Dedicate a few minutes each day to decluttering a small area. Over time, this consistent practice strengthens your decluttering skills and prevents clutter from accumulating.
75 Inspiring Simple Life Quotes to Help You Declutter
If you feel like your motivation's running low, an inspiring word may be just what you need. One of these quotes is sure to get you moving again and ready to tackle your clutter.
9. Make It Fun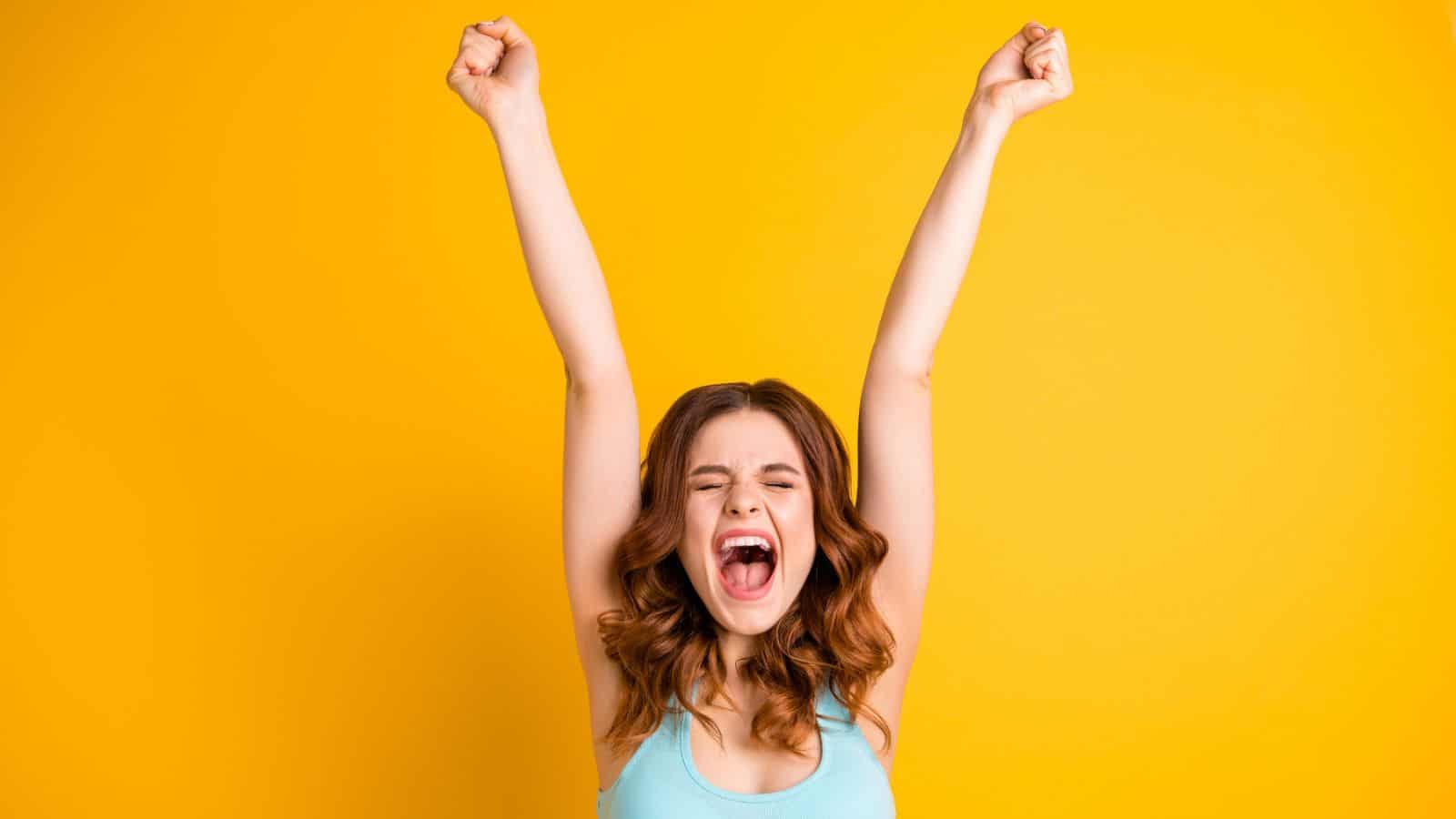 Play upbeat music, involve your family members in a decluttering challenge, or set up a reward system for meeting decluttering goals. Injecting a sense of enjoyment into the process makes decluttering feel less like a chore and more like an engaging activity.
10. Don't Wait, Do It Now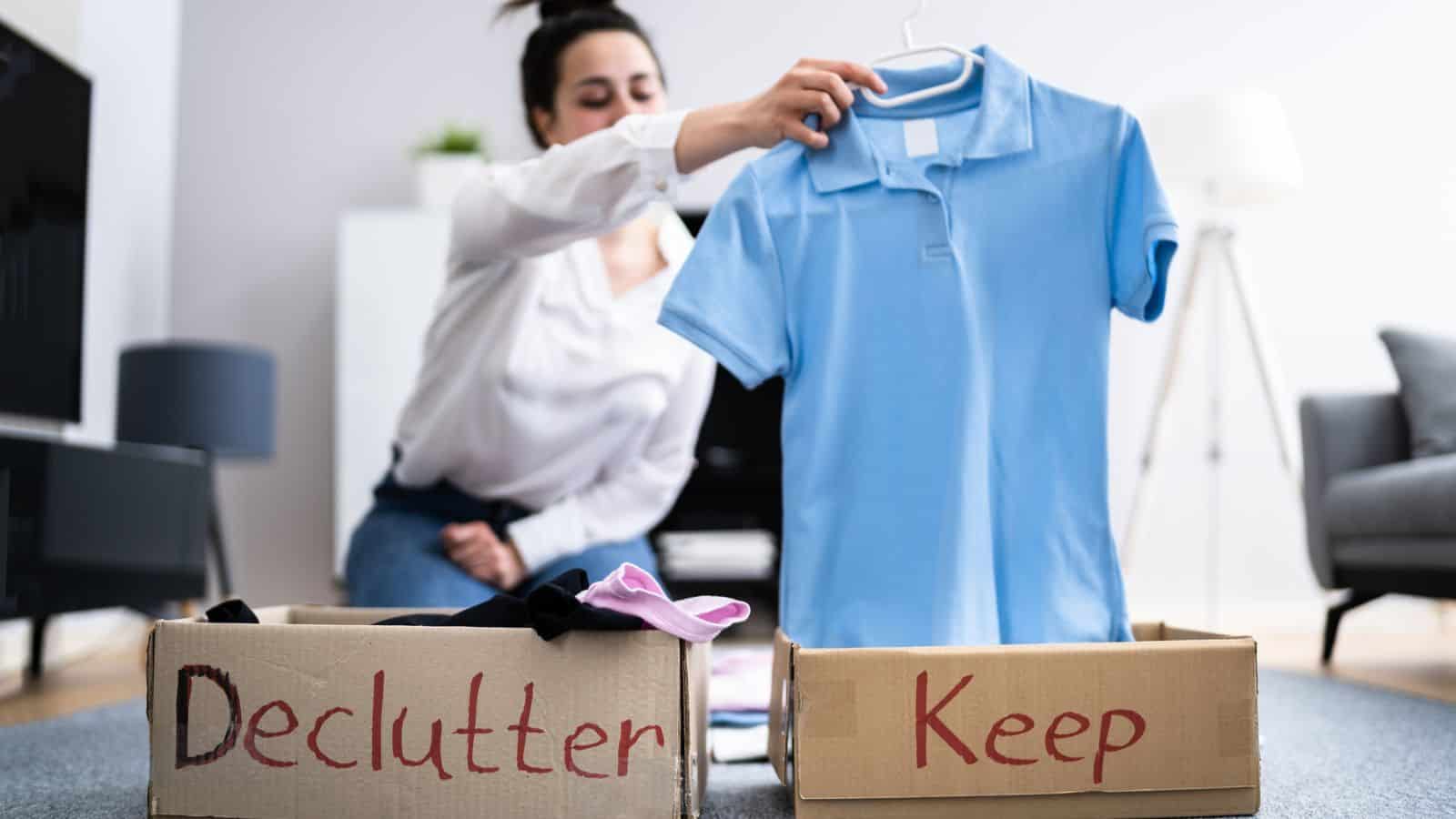 Embrace the "one-minute rule" – if a task takes less than a minute to complete, do it immediately. This prevents small tasks from piling up and snowballing into clutter, contributing to a tidier space overall.
This article was produced and syndicated by Happy Organized Life.