Today, I'm sharing some before and after pics of my linen closet makeover. Honestly, I probably should have done this around Halloween because these before pictures are scary!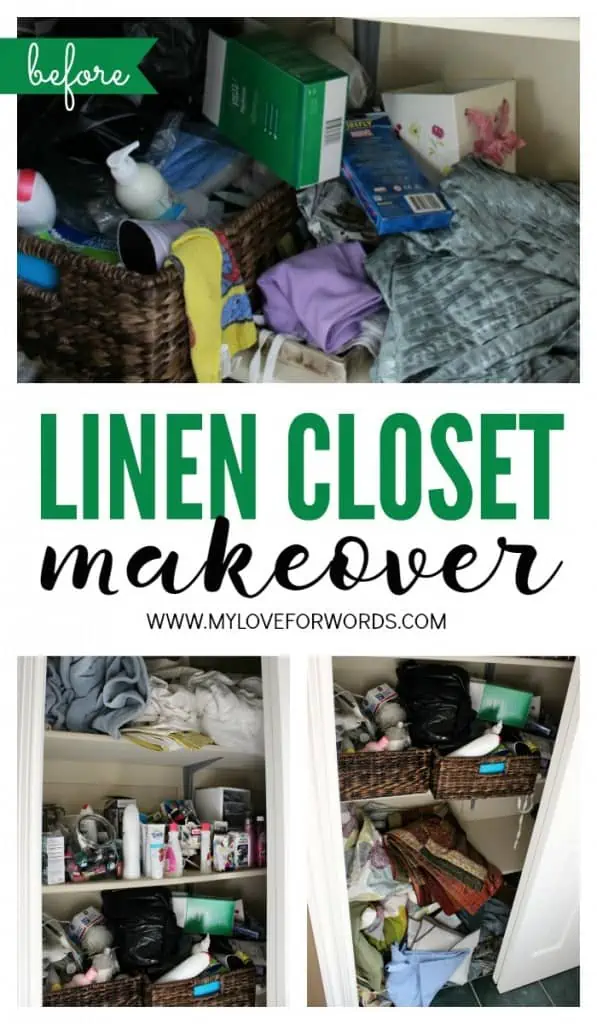 You can see all the befores and afters over by visiting I'm an Organizing Junkie, but here's a sneak peek (and my first real video!) from the middle of the organizing process. When you see the before pics you won't be able to believe how far I've come. For real!
I decluttered this space about a month ago now, and it still looks great (which is quite the feat in our house!). My husband has "folded" and put away towels that may or may not have been refolded properly hehe, but the closet looks great. I've actually kept the door open so I can enjoy the newly organized view. #DeclutteringNerd
It's amazing how much enjoyment I've gotten from one little closet though. It feels great to have achieved this little goal, and I can't help but think about how wonderful it would be to feel this way about my entire home. I just wish I could whip my whole house into shape as quickly as I did this linen closet.
And, truth be told, I may have a reason to get my house into shape sooner rather than later. I can't say too much right now, but I have my fingers crossed that I'll have a BIG, exciting announcement to share sometime in the next few weeks. Ah! Exciting secrets are so hard to keep!
Until then, I'd love to know what you're working on these days. What are you decluttering? Have you tackled any big or small goals that you can't help but smile at each day? (or am I the only weird one doing that?) Let me know in the comments below.