Hello! Long time no blog, amiright?  I'm not sure where the first two months of this year have gone. I've been happily lost in the haze of new motherhood again, but our little one is starting to sleep for longer stretches, and I'm starting to actually function like a normal human being again. Yay!
She's also found a new way to sleep now that she's found her fingers!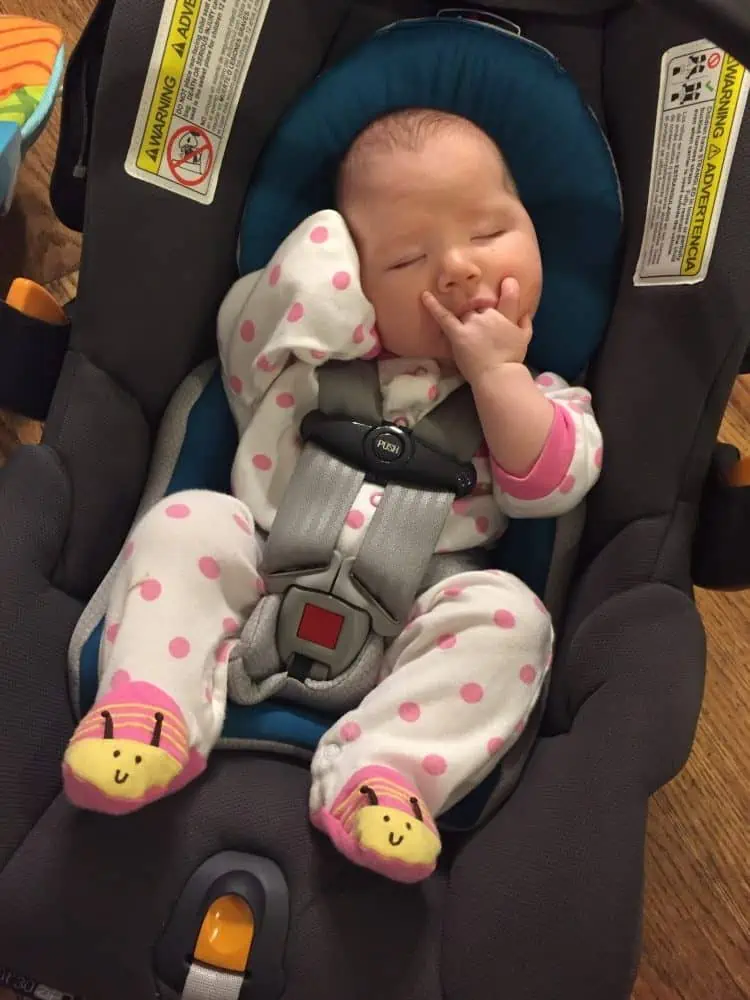 And become obsessed with the ceiling fan…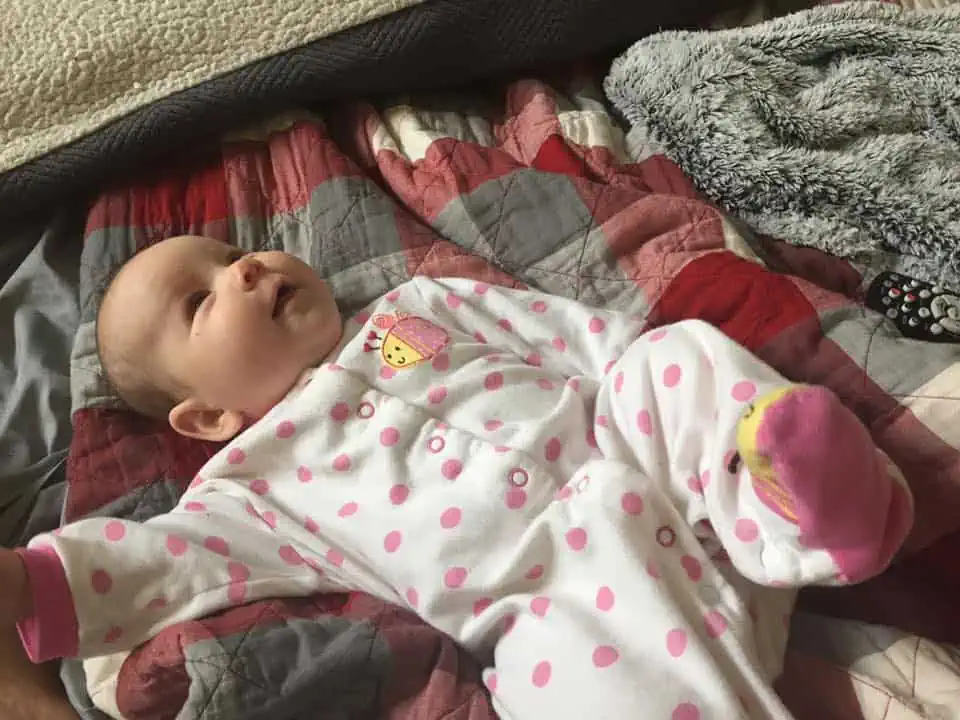 This is my typical view now when I'm trying to work…
I hope you can understand why I've been missing for a little while! 🙂
The good news is that I no longer feel like a member of the Walking Dead (guess what was on while I was writing this!), and I'm ready to get back to business so I figured what better way to get in the swing of things than with a new decluttering challenge?!
March 1st is going to bring with it a brand new 40 Bags in 40 Days challenge! If you aren't familiar with the 40 Bags in 40 Days challenge you can read all about it here. It's basically a challenge that runs for the duration of Lent (although it can be done at any time!), and we work to remove 40 bags worth of stuff from our homes in 40-ish days. This year, the challenge will run from March 1st until Easter Sunday, April 16th.
I don't know the origins of the challenge, and definitely can't take credit for the idea, but a whole bunch of fellow declutterathoners are already participating, and we'd love for you to join us! Just click here to join my Declutterathon facebook group. I'll be sharing my progress in weekly updates here on the blog, and you can find daily posts both in the facebook group and on my Instagram account with the #declutterathon. I'd love for you to use #declutterathon too so I can easily find your pics and see your progress!
I can already tell I'm going to feel so much better once all this stuff is gone.
Will you join me? Comment below with the room you'll start with. I think I'm going to start with either my closet or office. Both have gotten a little out of control and could use a good purge.
And if you aren't already receiving my newsletter, be sure to subscribe in the box below this post! I'm going to be adding a brand new 40 Bags in 40 Days printable to the printable library this Wednesday, and e-mailing it to all of my subscribers… because I'm printable obsessed, and a new challenge always means a new printable! It's like the mandatory first step in the entire process. ????
Happy decluttering, friends!