In my last post, I shared that my word for 2017 is going to be FOCUS. This year, I really want to work on eliminating the excess from my life so I can focus on what's truly important.
Well… the universe evidently heard my plan, and said, "Challenge accepted!"
I've spent the last two weeks on an exciting, unexpected detour (I'll be sharing more about that later this week!), and I've actually be so distracted that one day I received an email from a reader asking why my site was down and how she could buy This Organized Life. I figured she was simply looking at the wrong post so I clicked over to my blog and found this:

AHHH!!!! Yes, my domain wasn't renewed, and my site disappeared for a few hours. You can classify this under "Blogger's WORST Nightmare!!" I quickly renewed the site and spent the next ten minutes practically hyperventilating until all was well again. Whew! That was a close one.
So my blog did end, temporarily and accidentally, but believe it or not, that wasn't even the end I was referring to in the title of this post.
As I mentioned in one of my recent newsletters, big changes are coming to the blog this year, and one of those big things is that I'm planning to completely rebrand and say goodbye to the name "My Love for Words."
What?!?!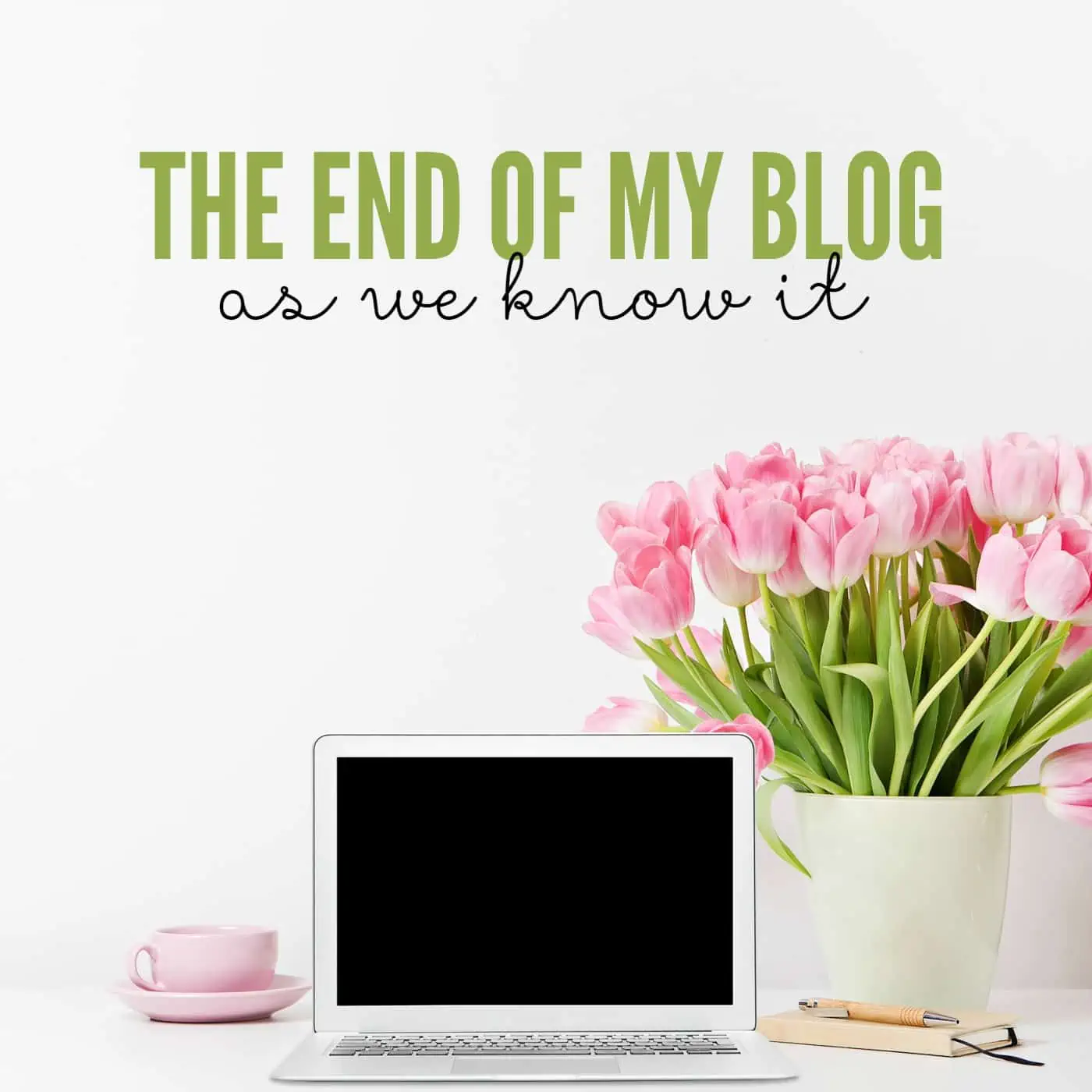 I know, right? I've been "My Love for Words" for four years now (yay for my 4 year blogiversary!!), so the idea of changing the name is kind of crazy. I almost feel like I'm renaming one of my kids, but I'm doing it because my current name doesn't really have anything to do with what I blog about.
I initially chose the name because it's a line from a song I really liked (Simple Life by The Weepies). I also liked that it was kind of vague and general and would allow me to write about whatever I wanted, but the longer I've blogged the more I've realized that this vague name is not working to my advantage.
I've had readers comment that they're confused by the name, and I totally get that. It sounds like it should be a blog about the history of language or teaching writing tips, not focusing on family life and organization so… I'm finally biting the bullet and no longer going to try to force the name to fit my content.
I haven't completely settled on a new name yet, but I'm getting close, and I can't wait to share it, and many other changes, with all of you over the next couple of months.
As fun as the renaming is, the most important part of this rebranding is making sure that I'm focusing on the subjects that most interest you. I want my blog to be a place you enjoy visiting. My hope is that every time you visit me here you feel like you're visiting a friend because that's how I feel every time one of you is kind enough to leave a comment, write me an email, or share one of my posts. In my mind, we're totally besties! 😉
If you have a couple moments to spare, it would be a huge help to me and the future of this soon-to-be-renamed blog if you'd be kind enough to leave me your feedback in this year's reader survey by CLICKING HERE.
I truly cannot thank you enough not only for your feedback but also your friendship. It's because of you that this blog even exists, and I so appreciate your support and camaraderie. You're the best!!