**UPDATE! The 2017 version of This Organized Life is now available! You can also take a sneak peek into the planner by visiting this binder tour post. Happy Organizing!
Now on to the free printables… I have received so many emails requesting these printables, and I'm happy to say the long-awaited day has arrived! The free printable 2017 monthly calendars are finally here!!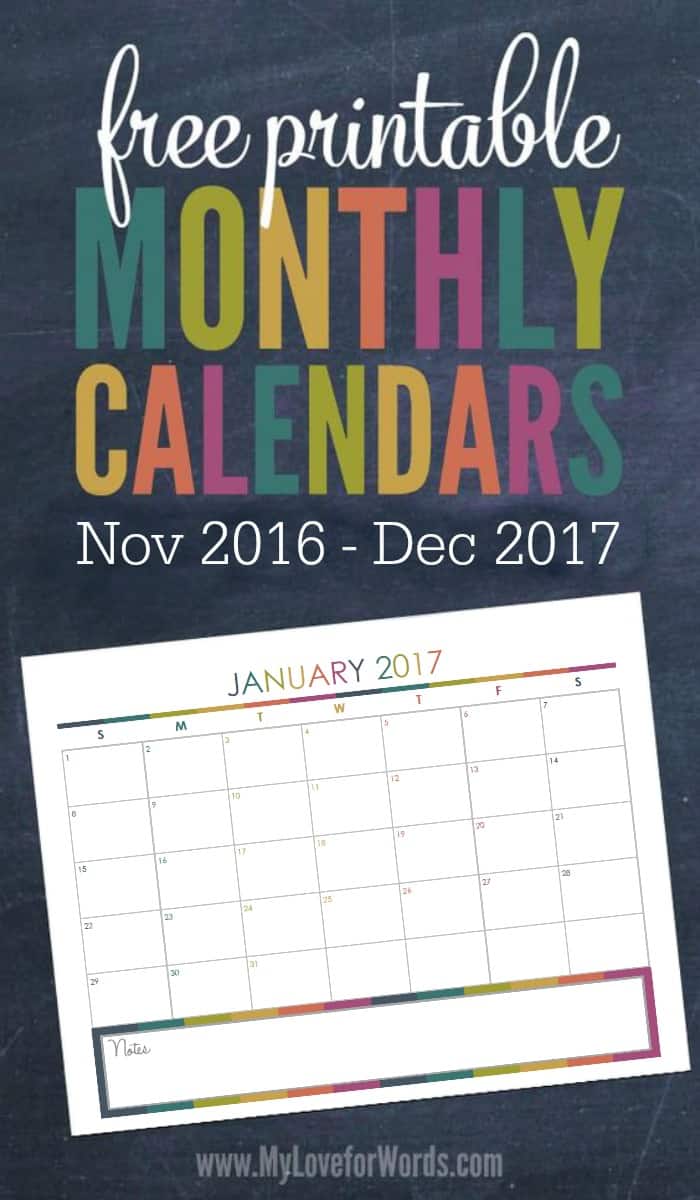 I created this design last year when I made the gigantic This Organized Life printable set. The printable collection includes more than 160 printables to organize your entire life! Yes, I went a little printable crazy creating it. 🙂
With this collection, you can organize your time, finances, meal planning, cleaning, organizing, passwords, goals, and more! I wanted to create a collection that took care of just about every organizing need I could think of, and I've been so blown away and thankful for all of the sweet feedback and kind words I've received since it launched! I love hearing about how the collection has helped you be more organized and productive.
While I designed the collection to be used year after year, there are a few dated pages that need to be updated for 2017. If you've already purchased This Organized Life, you'll want to keep an eye on your inbox over the next couple of days because I'll be sending the newly updated printables (and maybe a few surprises!) to you shortly.
However, if you have yet to buy the calendar or don't want to wait, you can subscribe in the box below to get the new monthly calendars delivered directly to your inbox asap. Your calendars will automatically download when you click the confirm subscription button. Bonus! You'll also receive access to my entire free printable library! Woohoo!
** If you're already a subscriber, you can either wait for the printable to be added to the free printable library or sign up in the box below to get the calendars immediately. Don't worry, you won't start to receive duplicate emails from me because that would be totally annoying! 😉

Here's to an organized 2017! I hope it's your best year yet, and that these printables help you plan for and achieve all of your goals. Happy Printing!