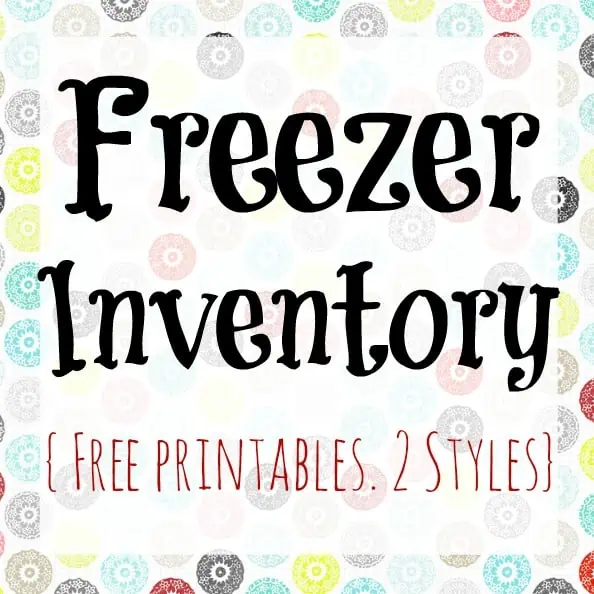 Our refrigerator loves to pretend she's a black hole. Sometimes food goes in and never comes out. Well, it eventually comes out, but sometimes it's gone bad, freezer burned, way too old… you get the picture.
After years of buying and freezing food for future use only to always feel like we had nothing for dinner I eventually realized we needed to get more organized, which meant it was printable time!
This printable helps me keep track of what we've purchased and when to use it by, which is a huge help when it comes to meal planning.
You can access this and all of my other free printables by signing up for my newsletter. Just enter your e-mail address in the sidebar right over there ——> A welcome message will be automatically sent to you soon afterwards with a link to all of my available printables.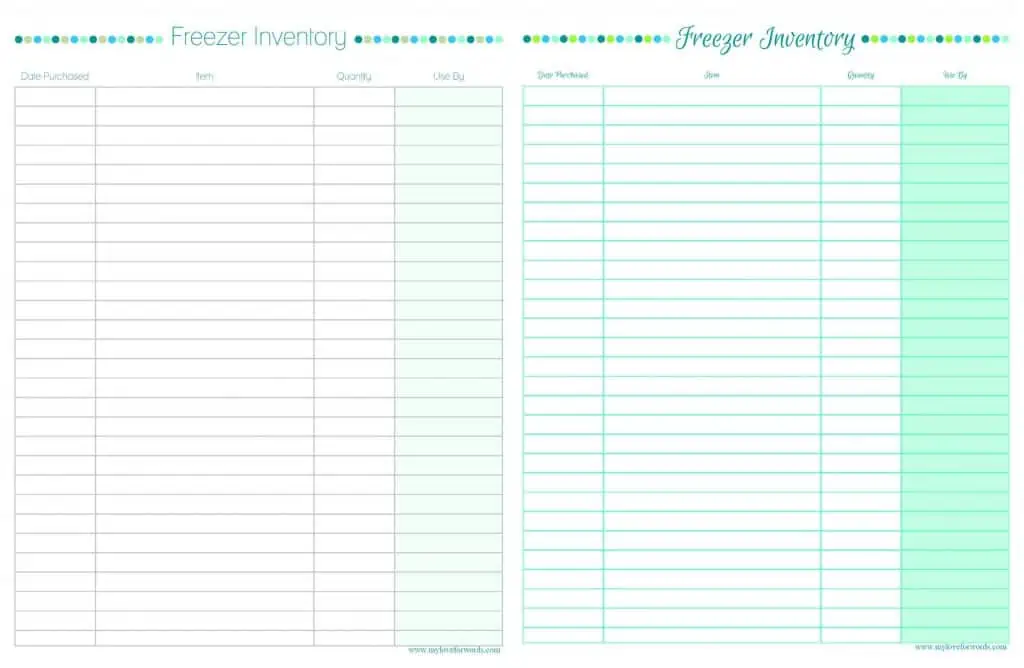 Click here to subscribe to my newsletter and get your own free copy. Also, please pass my apologies on to your freezer. She's going to be devouring a lot less food now.