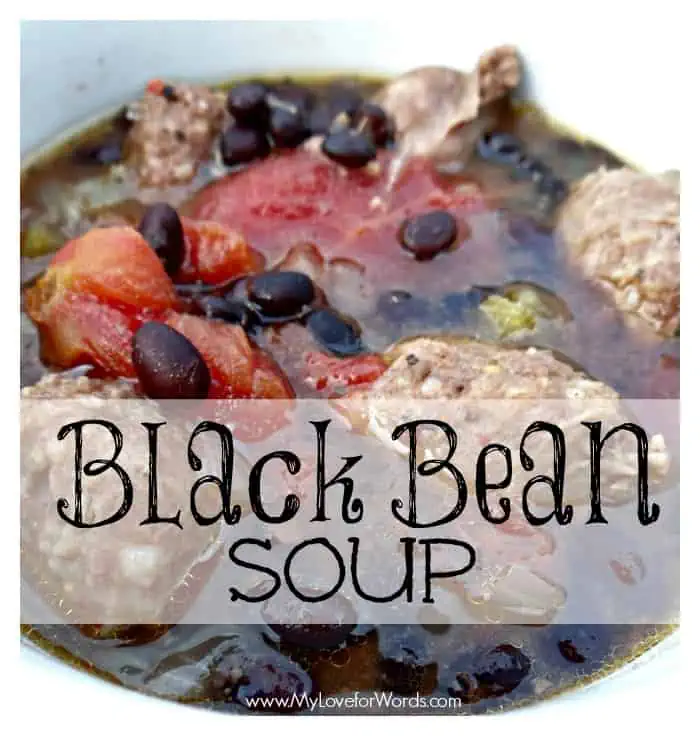 To me, nothing's better on an autumn or winter evening than a nice, warm bowl of soup, and this black bean soup is one of my family's favorites. It's packed with flavor and has just enough kick to make it interesting. It's also super easy to make. You can either make it on the stove or throw it in the crock pot and it will be waiting for you at day's end.
Here's what you'll need:
14.5 ounces Chicken Broth
12 ounces diced tomatoes
1 onion
2 cloves garlic, minced
2 celery stalks, thinly sliced
1 Tablespoon sugar
1.5 teaspoons basil
1.5 teaspoons salt
1.5 teaspoons oregano
1.5 teaspoons cumin
1.5 teaspoons chili powder
1/2 pound Italian sausage
30 ounces black beans, rinsed and drained
Optional: 1 pound ground beef and 1.5 cups rice. (I usually make this with the ground beef and rice, but while making the batch shown above I forgot about both, and it still turned out really well.)
If you'd like to make it with ground beef you'll want to brown that first.
Add all ingredients (except the rice) to the slow cooker and set to high for 4-5 hours. You can also simmer on the stove top for an hour if you're like me and frequently forget to plan ahead.
Add cooked rice to the slow cooker/pot before serving, allow all ingredients to warm, and it's ready!
It's important to add cooked rice to the dish to avoid all of the liquid being absorbed by the rice as it's cooking.
It's as simple as that. I can't wait for you to try it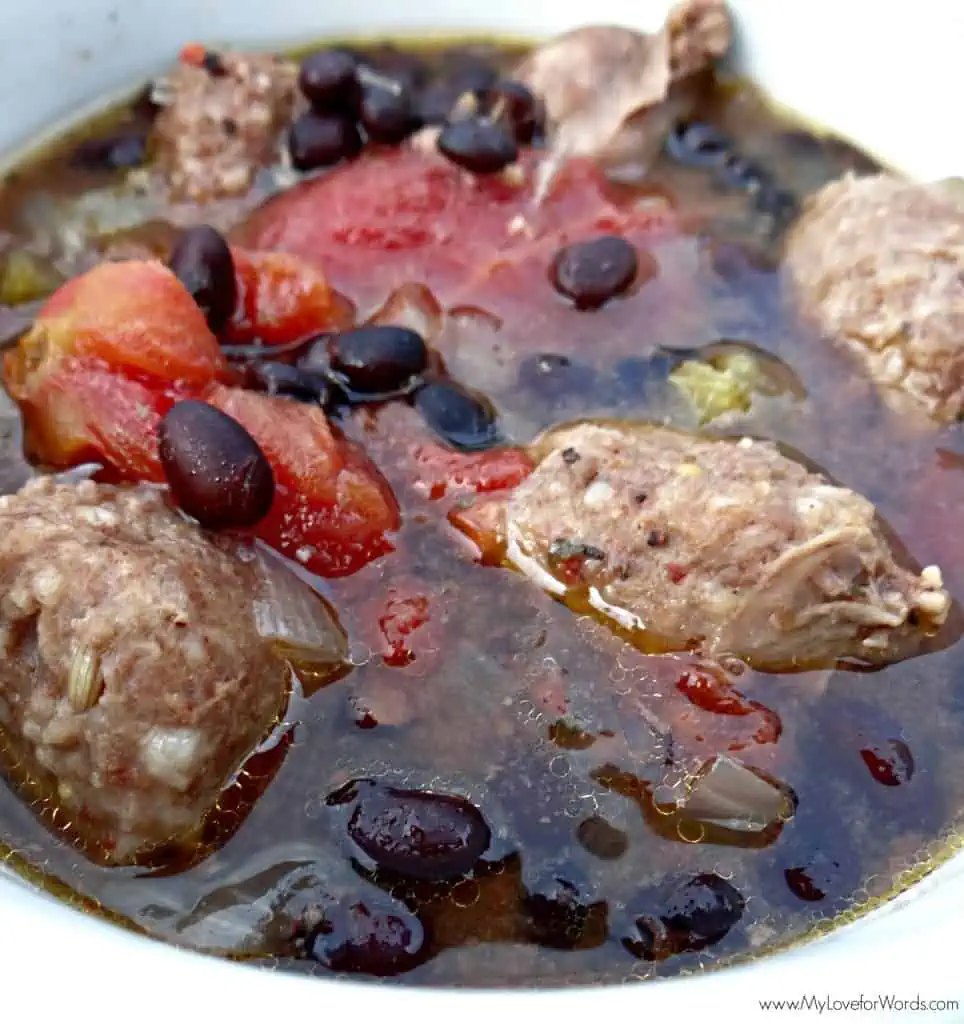 (Linking up at these great parties!)