I'm excited to say that my September goals are coming along pretty well. I'm tracking my calories online, and I've been exercising. Woohoo!
In hopes of staying on track, I designed this food and exercise tracker. Even though I'm tracking everything online, it's helpful for me to see the entire month in one glance.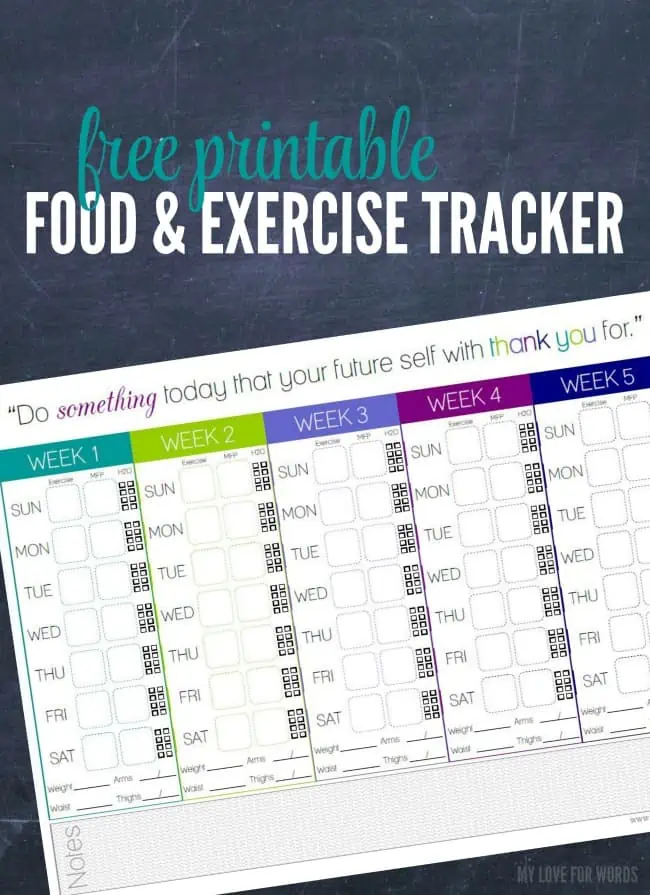 Seeing my progress somewhere really helps me stay motivated, and since the pounds haven't started falling off just yet I'm hoping this will help me resist overeating and skipping workouts in moments of weakness (because I know sooner or later I'm going to want to). I used to tape charts like this to my bathroom mirror so I could mark everything off at the end of the day, but I this one's going to have to go on the fridge.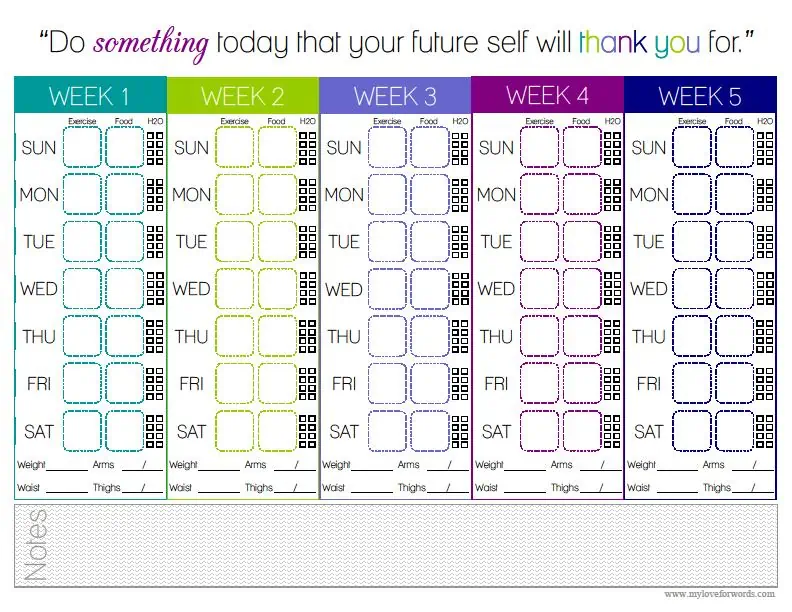 I've designed this so I can track my progress throughout the month. Also, since I don't want to be a slave to the scale, I've included one section per week for tracking my weight and measurements. (I probably won't be able to resist the scale that much, but it's a goal.)
In the exercise and food squares I'm going to either write a brief summary of my day (like "30 min on elliptical" and the number of caloties eaten and burned) or just put check marks. I'm leaning more towards the short summany so I can see at a glance how the week went and how the scale and measurements reflect those choices. My detailed tracking will still be done online.
I made two versions of this with one tiny variation. One has a column that says "food" and the other "MFP" for My Fitness Pal (the free food and exercise tracker online).
You can access this and all of my other free printables by signing up for my newsletter. Just enter your e-mail address in the sidebar right over there —–> Just confirm your subscription, and a welcome message will be automatically sent to you soon afterwards with a link to all of my available printables.
Thanks for stopping by for another Freebie Friday. I have more printable ideas lined up, but I'd love to hear from you. What kind of printables would you love to see on Freebie Friday?
( Linking up at these great parties!)