Today's a big day! It's a day I've been anxious for and dreading since the beginning of the declutterathon. We're going to start working in our kitchens.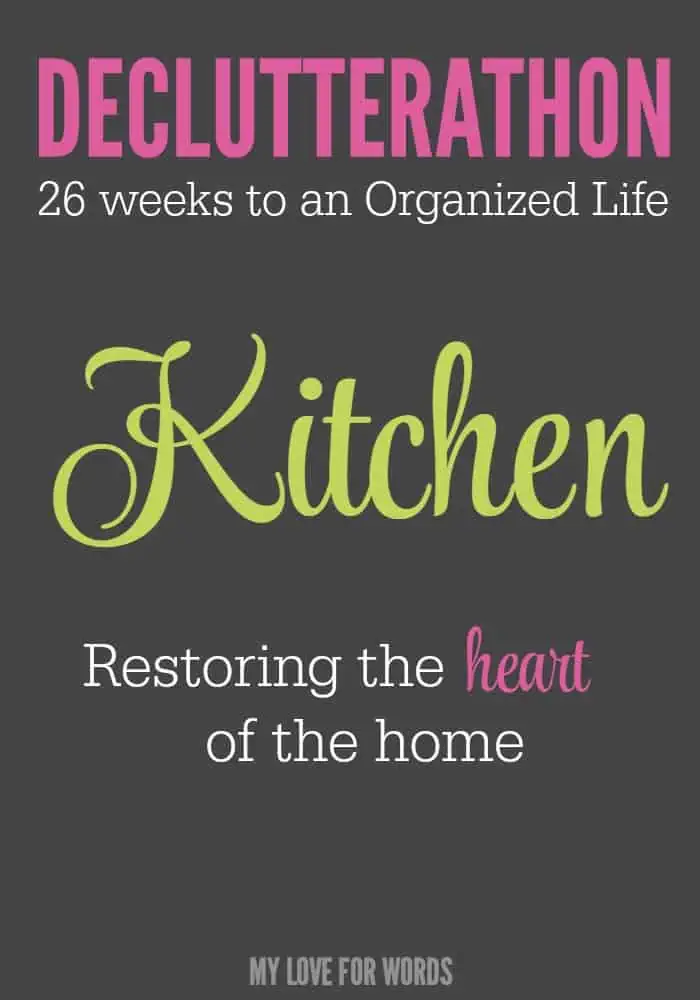 I am a firm believer that the kitchen is the heart of the home, and just like too much junk can cause arteries to clog and a heart to no longer function, a cluttered kitchen can make it hard for the rest of the house or family to operate peacefully.
I love kitchen gadgets, plates, mugs (despite not being a coffee or tea drinker), and anything at all related to making meals and entertaining, but I've kind of gotten to the point where I have too much.
Truth be told, my kitchen isn't in as bad of shape as it used to be. I organized my utensil drawer a while ago, and we've worked hard to maintain our progress, but there's definitely room for improvement.
This is my tentative plan, but please tweak it as necessary so it'll work for you:
Monday: Clearing the counters & start sorting through cabinets
Tuesday: Continue with cabinets
Wednesday: Sorth through drawers
Thursday: Clean out refrigerator
Friday: Clean appliances, floors, windows, and countertops
I'll be sharing progress pictures on Instagram and in the Declutterathon facebook page so be sure to stop by and share your own. I love seeing others make progress in their own homes.
Alright, let's get to it!