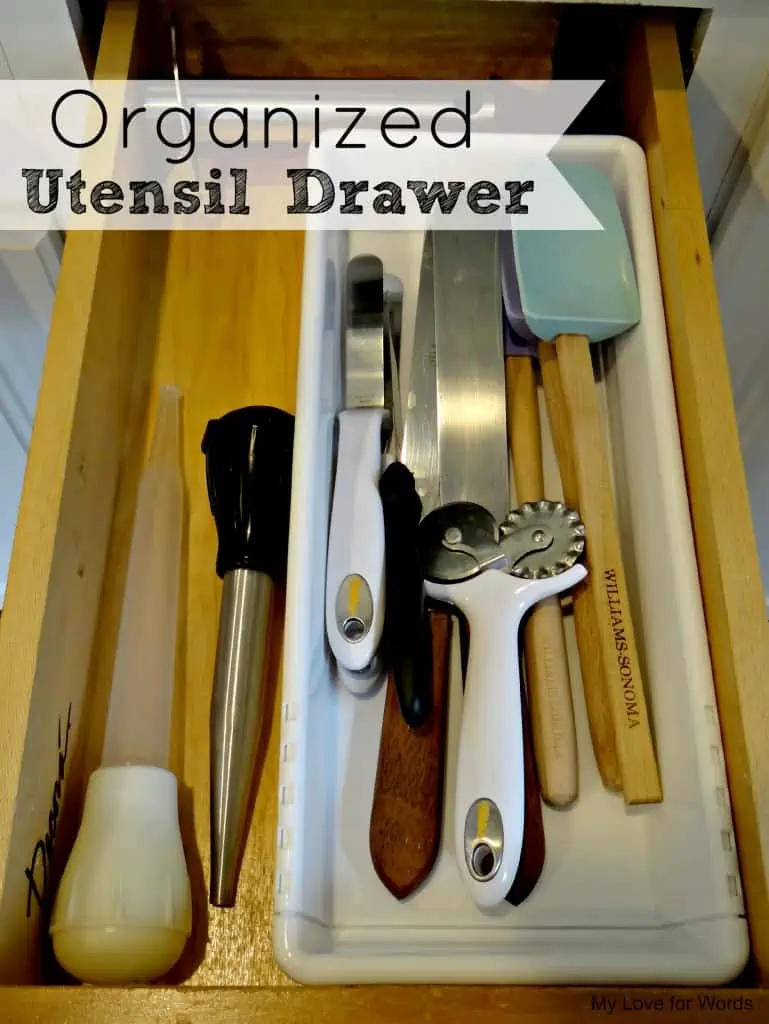 My utensil drawer is officially my new favorite part of my house. If I could have a "Honey I shrunk the kids" adventure in that beautifully organized slice of heaven I would. Here's a glimpse at the before…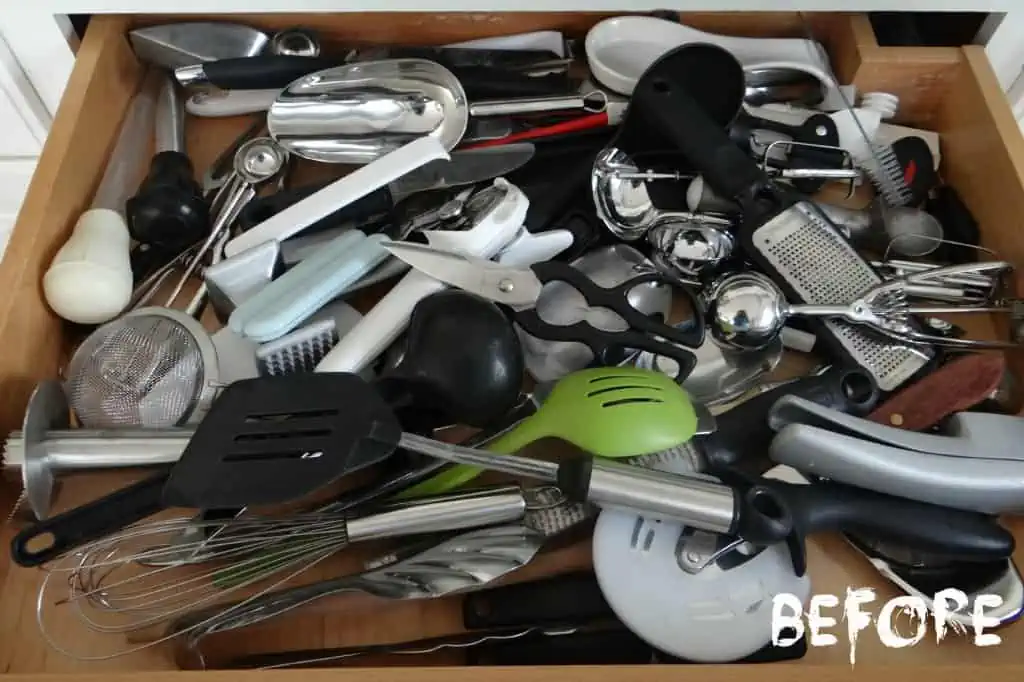 Scary, wasn't it. That drawer was been the bane of my existence for over a year. It was packed with tons of little gadgets and cooking goodies that all aim to help make the cooking experience easier. However, on a good day I was lucky to get it open; finding what I needed was a miracle!
Obviously, something had to be done. I made multiple trips to Bed Bath & Beyond only to leave completely overwhelmed and unsure of what to buy. Why was it so hard? I have no idea. Maybe it's the perfectionist in me or all the pressure I felt to make my adventure out of the house really count (with 4 little ones I'm homebound most days. I may be verging on "mommy shut-in." Thank goodness I'm a homebody and don't mind!).  I eventually decided to give these Real Simple expandable drawer organizers a try, and I'm loving them! (Sadly, no one's paying me to say that.)
Now, I haven't really done anything to "make them pretty," but honestly, to me, there's nothing prettier than a nicely organized space so I'm not too upset about that. I may get around to prettying it up in the future, but for now it's just my simply organized, easy to use space, and, as usual, when I was finished I was kicking myself for not doing this earlier. In only 20 or so minutes (including the "peel the stickers off " time) I went from the messy before to the beautiful and spacious after.
My process:
1) Remove all junk from drawers and give them a good wipe down. We've only lived in this house for a little over a year, but those drawers already needed attention. Crumbs in all four corners it seemed.
2) Sort through my junk. I had two sets of measuring cups, measuring spoons, three kitchen sheers (I'm actually keeping all of those hehe), 3 can openers, and random gadgets that I never used. I divided the utensils into four piles: use frequently (which would return to that drawer), want within reach (to be placed in my new utensil holder, which I'll reveal later this week), novelty items (things I want to keep but don't use often enough to have cluttering up prime kitchen real estate), and items to donate.
3) I then destickered (if that's a word) and organized my drawer organizers and voila!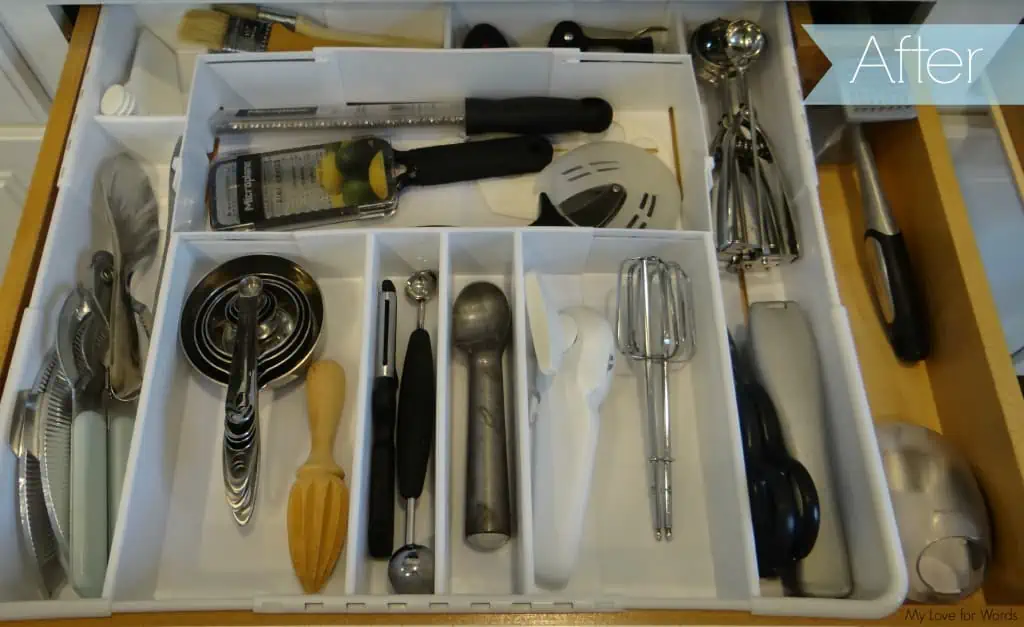 Only 20 minutes to an organized, happy space that had been driving me crazy for over a year. Can you believe how much space is in that drawer now? Time to go buy some more kitchen utensils! (For my darling husband, if you're reading this… yes, that was a joke.)
Anyone else get this excited over an organized utensil drawer?
Linking up here!