I love brownies, and all of their warm, chocolatey goodness, but I have to be honest… if you'd told me that brownies could get even better I would've thought you were crazy. And then I tried these.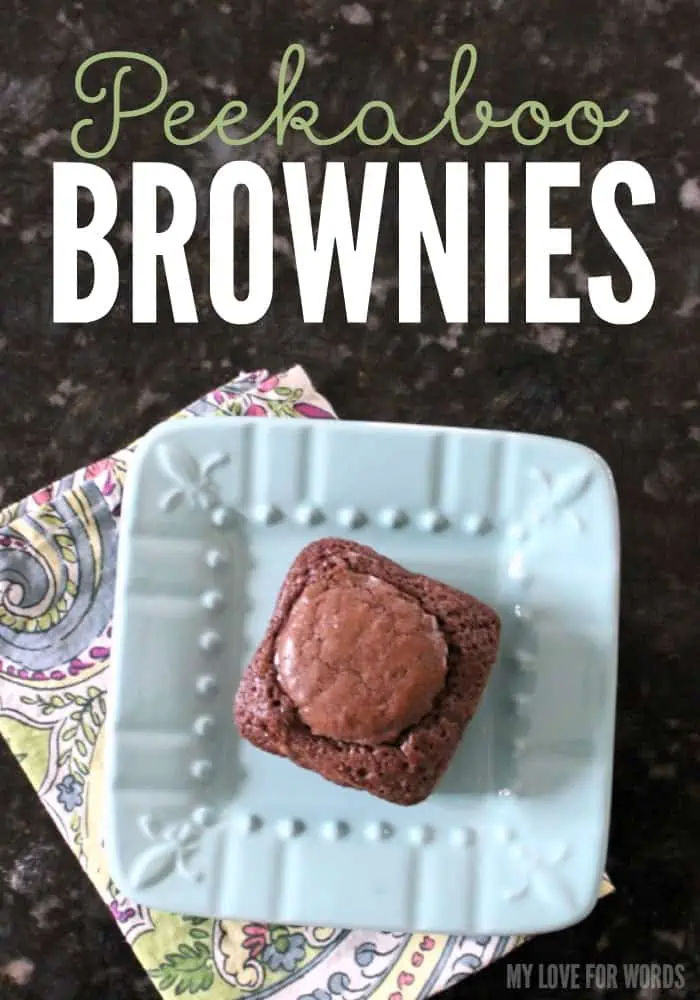 I'm affectionately calling them Peekaboo Brownies because they have a special treat inside. Can you guess what it is?
This is all you'll need to make some for yourself: Your favorite brownie recipe or brownie mix and the necessary ingredients (in this case, vegetable oil, two eggs, and water). You'll also want some pan spray and the yummy treat that's going to play peekaboo with you… OREOS!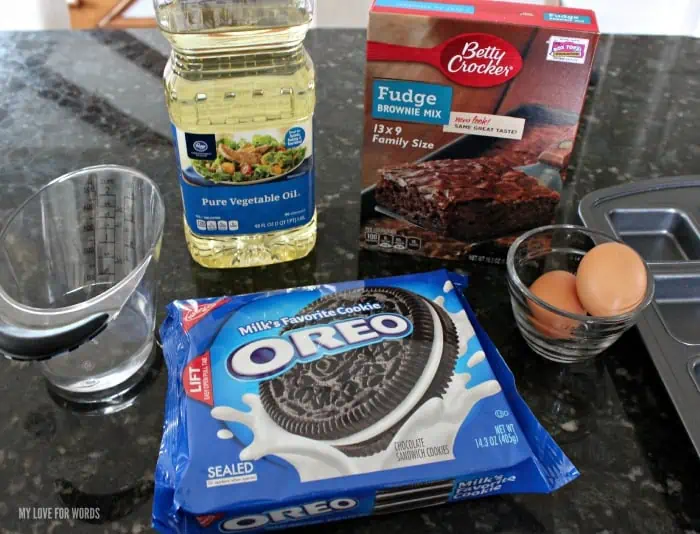 You could also use peanut butter cups, Andes mints, M&Ms or any other treat that sounds good. Or use them all! Why choose, right? 🙂
First I heated the over to 350 degrees, sprayed my pan, and gathered my ingredients.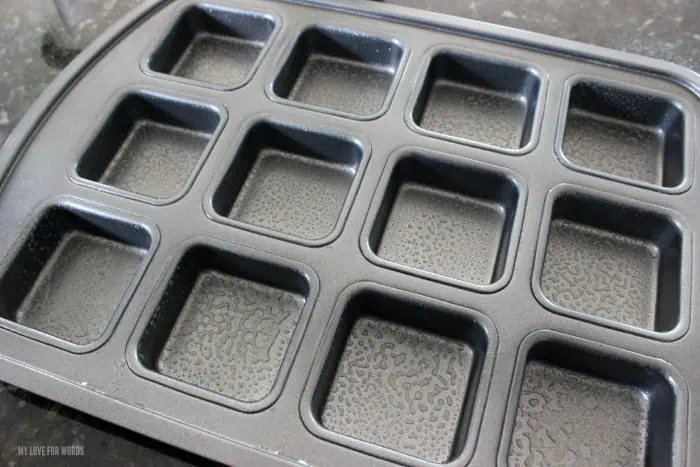 I poured all of the ingredients into my batter bowl and stirred well.
I then scooped batter into each square of the brownie pan, filling each square only halfway.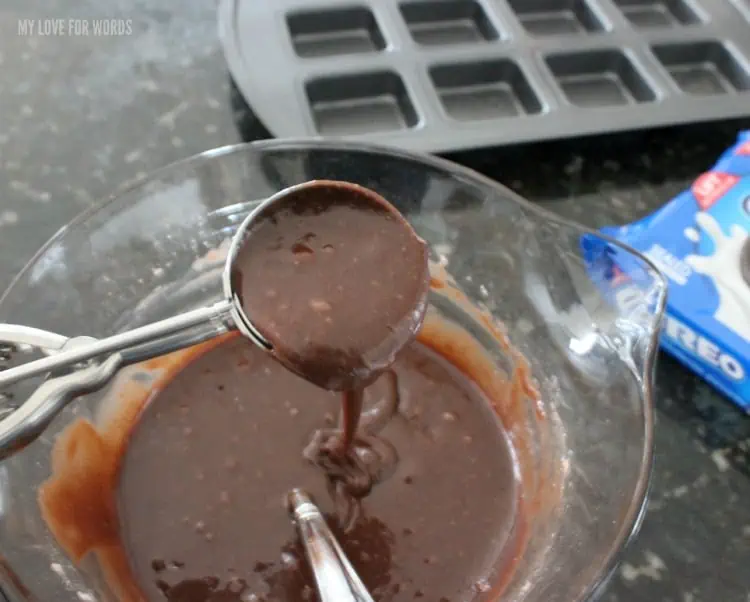 I then proceeded to eat three sleeves of Oreos… I mean, I then placed treated into each square so they end up nicely hidden in each chocolately square of yumminess. I chose Oreos and Andes Mints this time, but Reese's peanut butter cups are amazing too!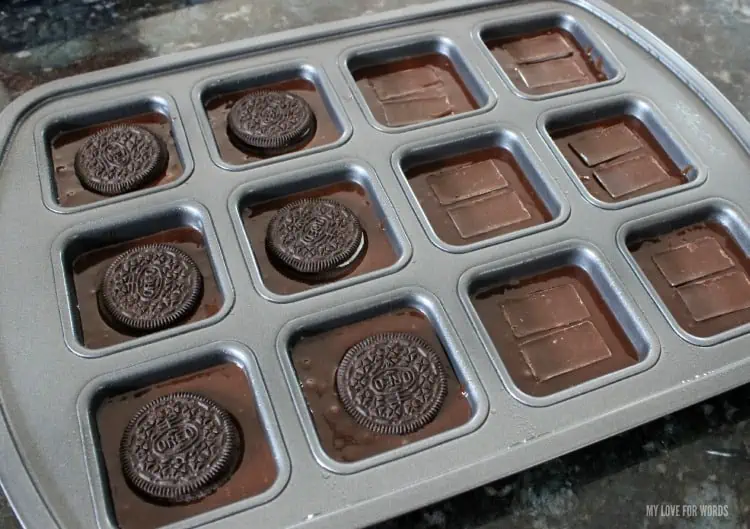 Add another scoop of batter to the top of each brownie, and cook according the the brownie recipe.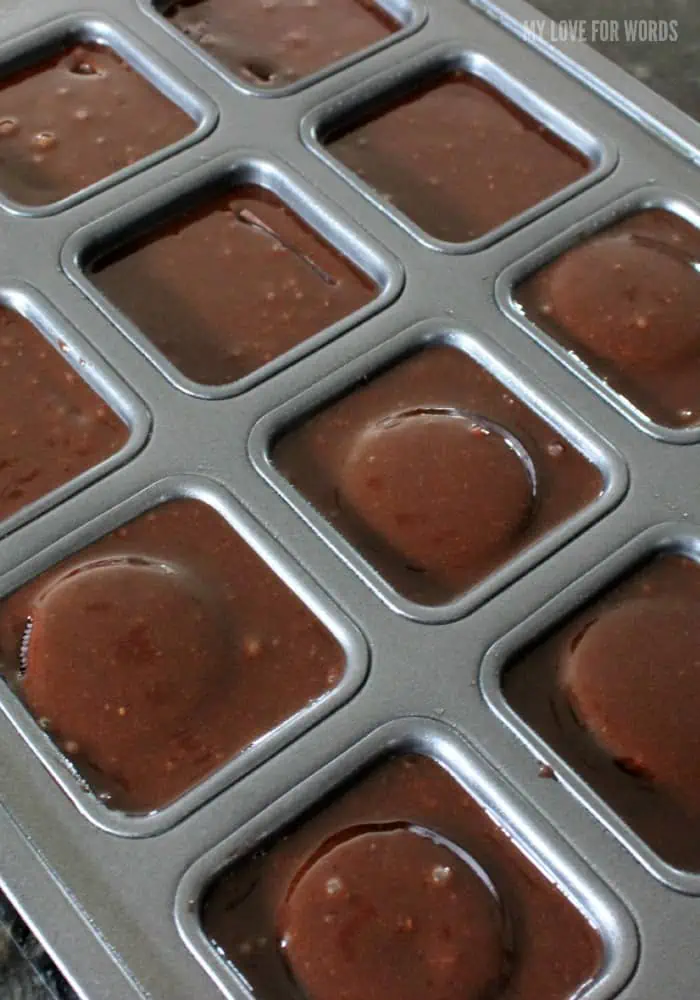 Impatiently pace in front of your oven until these little beauties are finally ready.
They're worth the wait, I promise.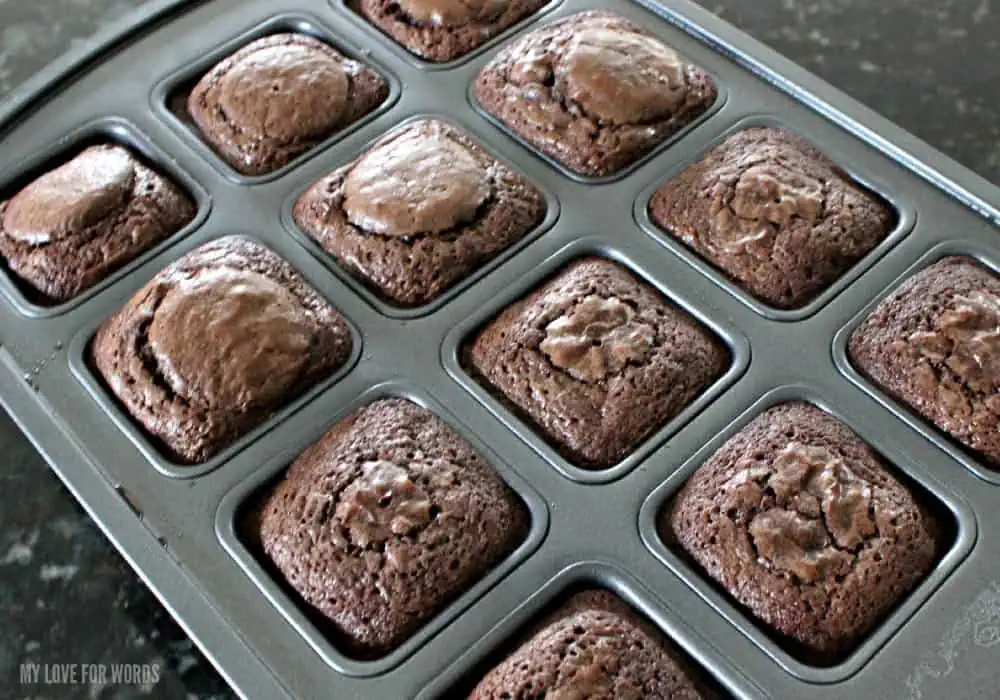 Yum! If you eat them soon enough the oreos will still warm and gooey inside. It's heavenly. Seriously, brownies and Oreos, how could you go wrong? By NOT eating them, that's how!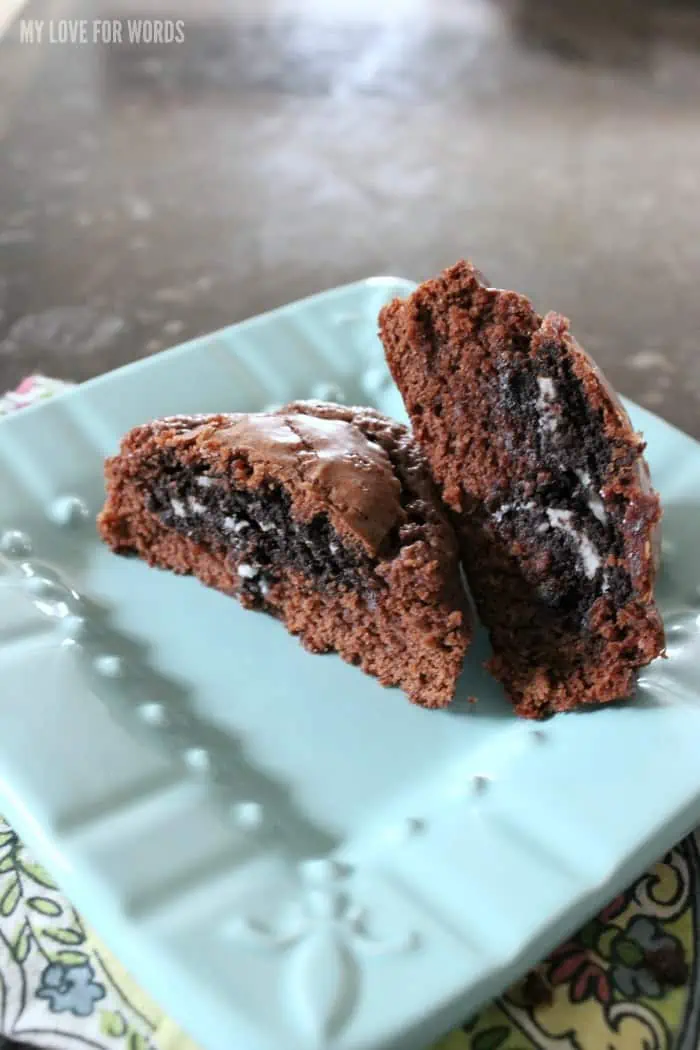 What goodies will you put in your peekaboo brownies?