My house is slowly but surely being taken over by Christmas decor, and I love it. We have a gigantic wreath over the fireplace, a tree in the family room, and now our kitchen's included in the fun too.
I wanted to make a pretty, Christmas themed printable for the frame in our kitchen, and these are what I came up with. As usual, I couldn't stop with just one. I love choices!
I currently have the beige background, flowered printable in my kitchen, but I may switch them out over the next few weeks. I love the little topiary deer so I can see that printable ended up in our frame before too long.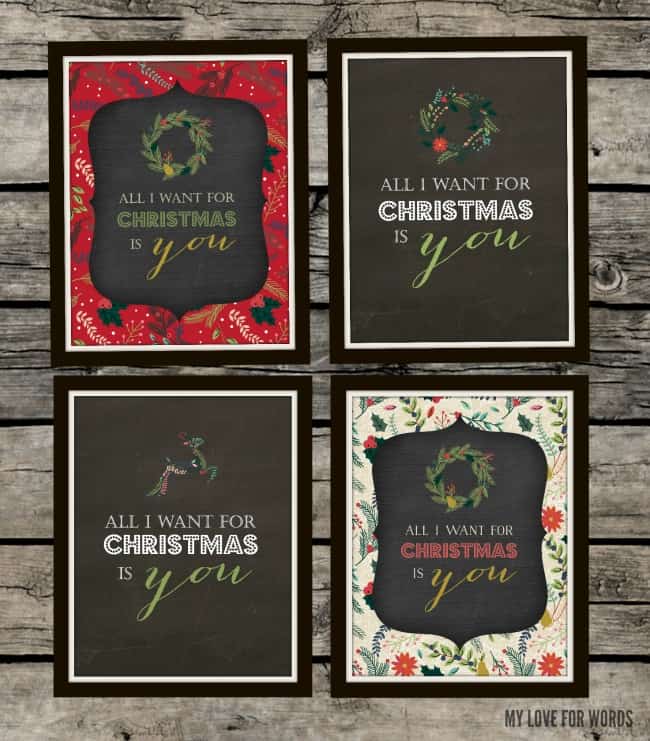 This printable is made to fit an 8.5×11 inch frame. Click here to get your copy.
What's your favorite way to bring Christmas into your kitchen?