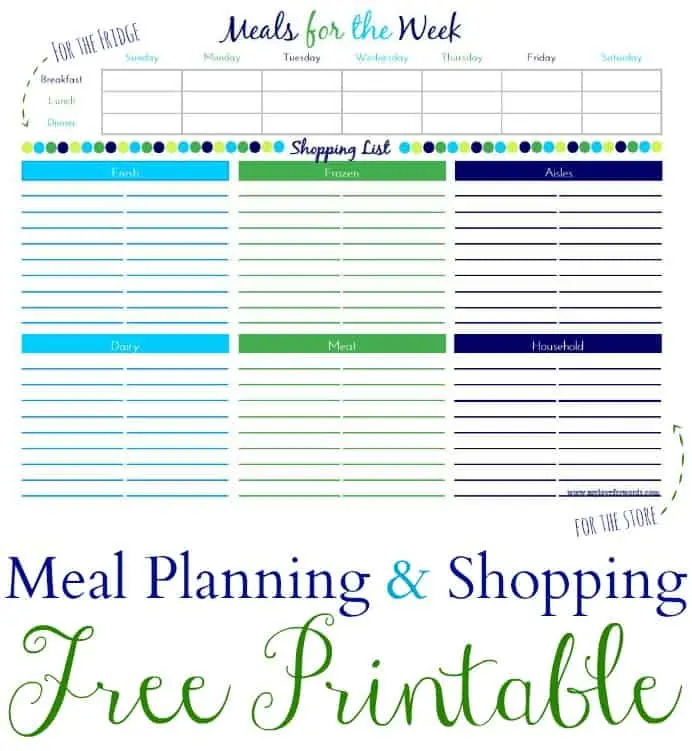 It's Freebie Friday! Today's free printable is my meal planner and grocery shopping list. Before I had a family I could wing my meals. It was easy to throw something together at the last minute and be happy with what was for dinner. However, as our family has grown to six hungry mouths to feed three times a day (plus snacks), I've been forced to start planning.
Personally, I hate grocery shopping. I don't know why, but I can't stand it, and I'm lucky to have a husband who does it for our family. However, I do have to plan the meals, compile a list, and cook everything, which is where this printable comes in handy.
Our list making has evolved through the years. I used to write everything in one big list but frequently found myself running from one side of the store to another, and the inefficiency drove me crazy. When my husband kindly took over, he too would be gone for much longer than I anticipated because the list was disorganized.
I eventually started meal planning at the top of our list and writing needed ingredients at the bottom, which were divided into categories. We were then able to make our way through the store just once grabbing what we needed along the way. This worked great until we got home where we'd usually throw the now tattered list in the trash… along with the meals at the top! Mommy brain barely allows me to remember my name let alone various meals for the week so this printable was born from years of frustration and confusion. (Who knew meal planning could be so dramatic?!)
What I love about this printable is that I'm able to meal plan across the top, list what I need to buy at the bottom, and cut the list along the polka dotted line so the meal plan can stay at home while the bottom half goes to the store.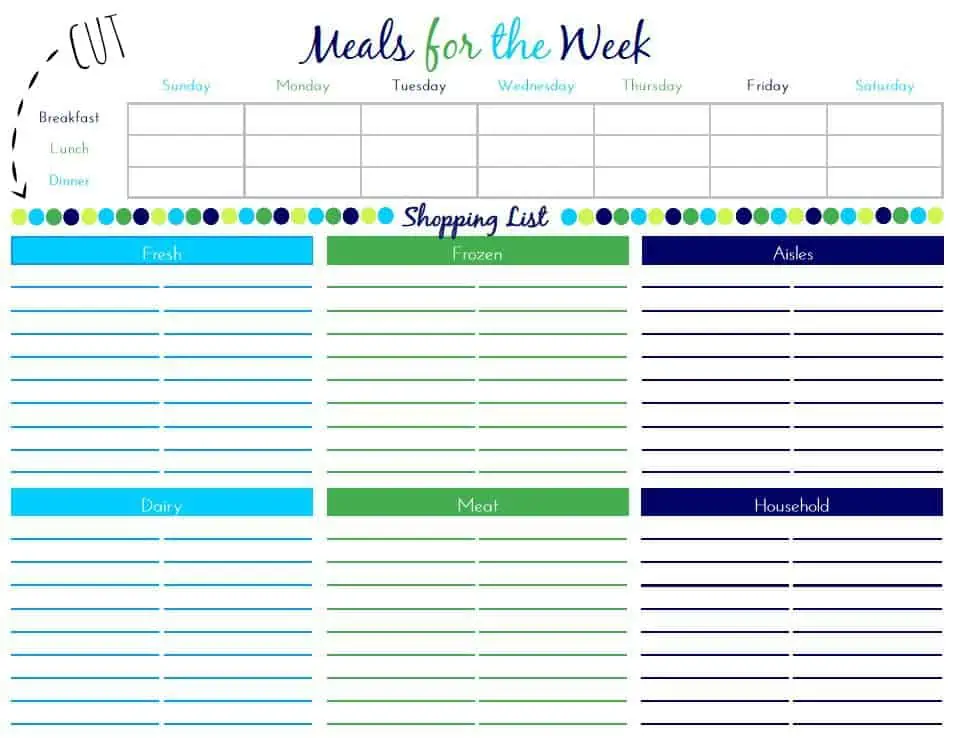 Now my meal plan stays pristine on the side of my fridge so I can easily refer to it…

while the shopping list accompanies my husband to the store and can be thrown away afterwards.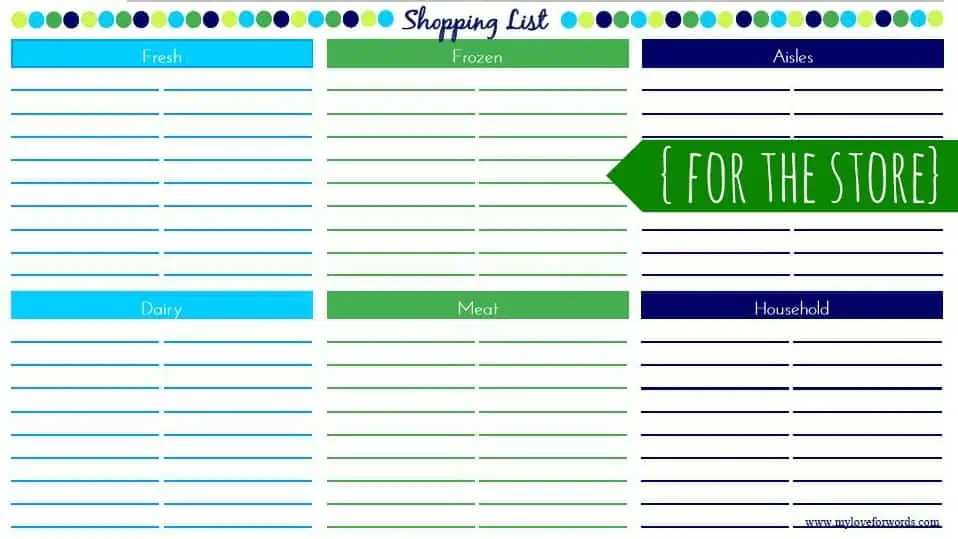 I hope this helps things run a little more smoothly around your home too.
You can access this and all of my other free printables by signing up for my newsletter. Just enter your e-mail address in the sidebar right over there —–> A welcome message will be automatically sent to you soon afterwards with a link to all of my available printables.