Today's post is a long time coming! Truth be told, I ended up taking an unexpected hiatus from blogging this year, and I haven't really known how to get started back up again.
I love blogging, but I'm currently working on a lot of things behind the scenes (including a complete rebranding and redesign of the blog!) so I've been in a weird limbo state. I reached a point where I'd been away for so long that I didn't know what to say. It kind of felt like trying to reconnect with an old best friend. On one hand, it's familiar and comforting, and yet so much has happened since I was here last that I just had an overwhelming feeling of, "Where do I even begin?"
I figured the best way was to just finally jump in and do it so here I am!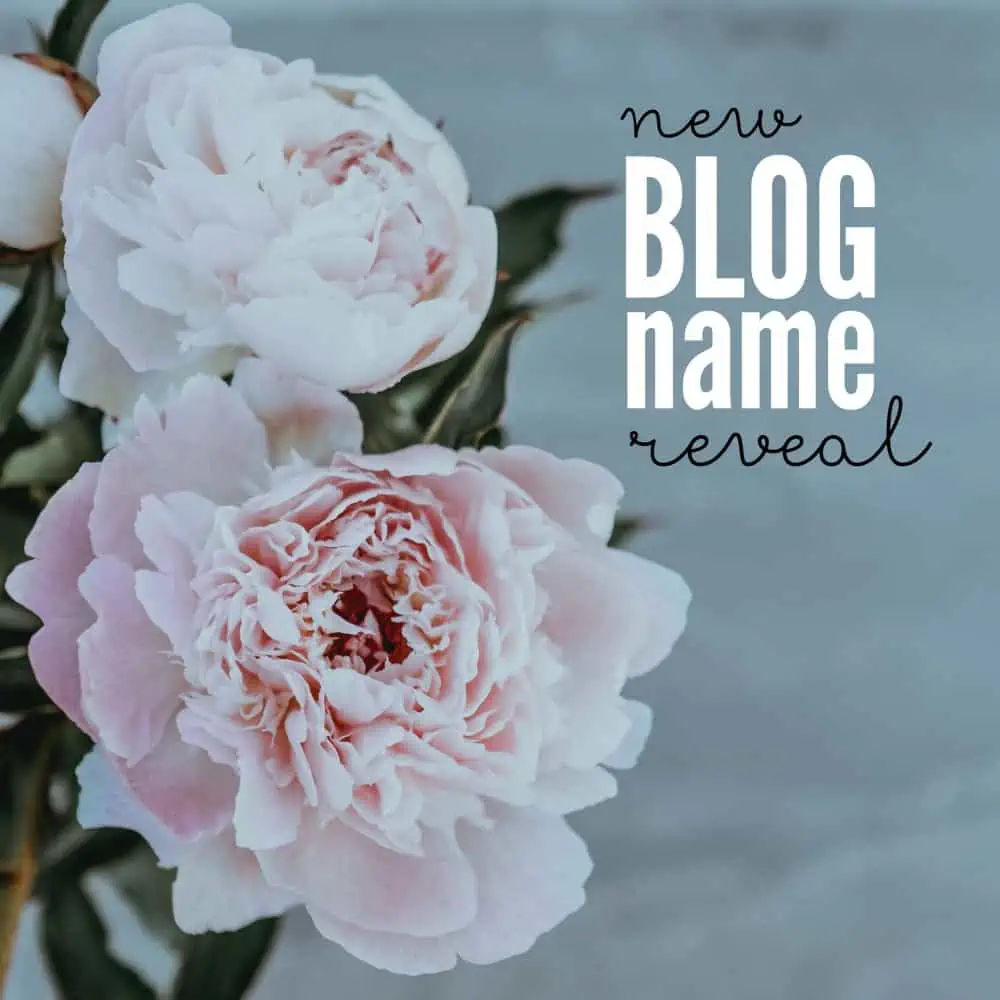 So what's been going on behind the scenes?
Well, the new website design is finally getting started! I struggled for months over what to name this blog. As much as I love the name "My Love for Words," I chose it before I really knew anything about blogging or what I'd even be blogging about. I wanted a name that would allow me to write about anything, and, as a result, I ended up with a name that doesn't really relate to my content at all. Truth be told, whenever I tell someone the name of my blog they immediately think I write about poetry or creative writing in some way. Haha! Nope… and then it just gets awkward.
I was excited to choose a new name, but I also felt paralyzed. What should I choose?! My confidence in my naming skills was definitely at an all time low, but after months of racking my brain and boring my husband with my never-ending list of choices, I finally settled on one. It was the name I kept coming back to over and over again, and it seems to capture what I, and I think so many of you, are striving for. At this point, you're probably saying, "What is it already?!" so… this blog will soon be known by the name… <drumroll please>…
Happy Organized Life!
I realized that pretty everything I share on this blog goes back to that simple goal of being happy and/or organized so "Happy Organized Life" just feels right to me. I hope you like it too, and it'll make more sense to people. No one's going to think I'm writing about poetry now! 🙂
What's still to come?
Well, I'm hoping the new design will go live sometime in the next couple of months so I'm going to be spending the summer making a lot of decisions, but I know it'll all be worth it in the end. I just received the first round of logo drafts yesterday, and I am beyond excited about everything that's to come! Since I have a hard time keeping things to myself when I'm excited, I'm sure I'll be sharing sneak peeks along the way so be sure to sign up for my newsletter if you're interested in seeing those and joining me on this journey.
Along with the new name and new design is yet another BIG and exciting change! This is something I've wanted to do for years now, and I just can't wait any longer so I'll be getting started with that before the redesign. I'm putting the finishing touches on that reveal and hope to be able to share more details with you next week!
Whew, okay, getting back in the swing of blogging wasn't too painful! It kind of reminds me of being intimidated by a really messy area. I usually put them off for weeks (okay, months!), but once I finally get started I'm shocked by how quickly it's taken care of. Why is getting started soooo hard sometimes?
I'd love to know how you have been! Have you been organizing or decluttering? How has it been going?