One of the most overwhelming aspects of clutter is how it sometimes seems to be everywhere, which is most definitely true of paper clutter.
Kitchen counters, tables, couches, and pretty much any flat surface can all be popular hangouts for this intimidating nemesis, but it doesn't have to be that way. It shouldn't be that way!
Here are three reasons you need to eliminate paper clutter from your life today!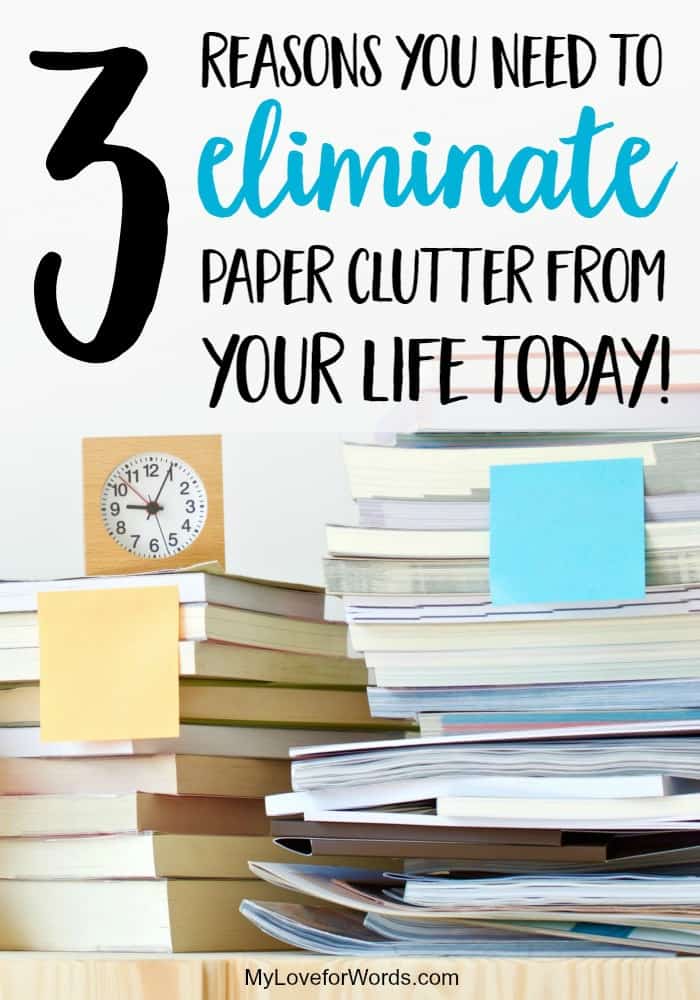 Keep things from falling through the cracks
It's hard to stay on top of things when our homes are filled with paper clutter. Bills get misplaced and go unpaid, invitations get lost, special events are missed, and important information goes unnoticed because it's all piled randomly around our homes instead of being organized and managed.
Clutter makes us feel bad
Having a home filled with clutter leaves me feeling drained, overwhelmed, anxious, and like I hate my home.
Where we live should be our haven. We should feel comfortable and at peace when we're at home, but if all we see is clutter and chaos it's hard to relax.
Easier on family & friends during emergencies
I hate planning for the worst, but it's better to be prepared and not need need it than need it and not have it. In times of emergencies and family stress, the last thing you'll want to do is dig through piles looking for important paperwork.