When we decided to try paleo food, I was worried we'd be eating flavorless meals every night and quickly bore of our new healthy lifestyle.
I'm happy to say, thanks to these cookbooks, that didn't happen. My family ended up raving about our new meals, and my picky eater even started to look forward to dinner.
These are the cookbooks we've been cooking from for nine months now, and I know without them we would've fallen off the paleo wagon a long time ago. The stomachs in our house agree, these are the best paleo cookbooks.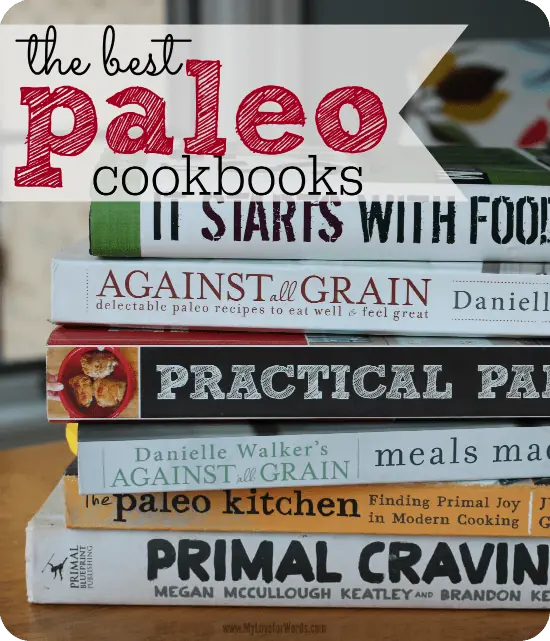 Some recipes in these books are already Whole30 compliant while others will need to either be altered (or ignored) until after the challenge.
I'd never purchased a cookbook that hit every meal out of the park until I bought Danielle Walker's Against All Grain
.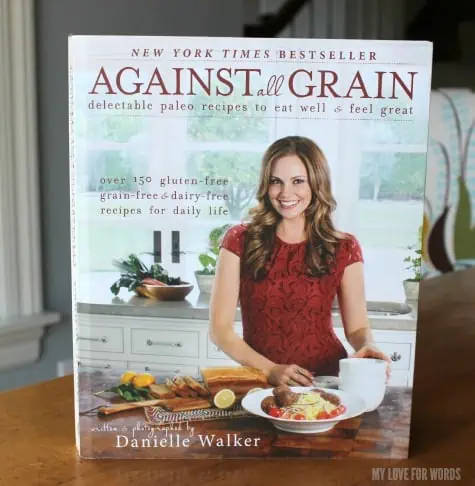 This cookbook is phenomenal! Truly, if you can only buy one paleo cookbook, stop now and buy this one. We ate almost exclusively from this book alone for six months. Danielle provides so many different types of food, you won't feel derived or bored. You'll enjoy your meals while getting healthier.
Danielle shares the story of what brought her to paleo and information about different paleo ingredients, which was extremely helpful as a paleo newbie trying to figure everything out.
Some of our favorite meals are:
p. 32 Maple Sage Sausage with Cinnamon Apples (my daughter asks for this every morning)
p. 146 Lemon Herb-Roasted Chicken and Vegetables
p. 148 Thai Pad See Ew
p. 176 BBQ Bacon Burgers
p. 182 Carne Asada Burrito Bowls (after eating this, my daughter ran over to me, gave me a huge hug, and said, "Mom, you could work at Chipotle!" That's high praise!)
p. 210 Mini Meatloaf Muffins (I rarely make them as muffins, but this recipe is amazing! I quadruple the recipe when I make it so I can cook 2 loaves for dinner and put 2 in the freezer for later.)
Believe it or not, it was hard for me to stop at only six recommendations. Seriously, the whole book is packed with delicious recipes.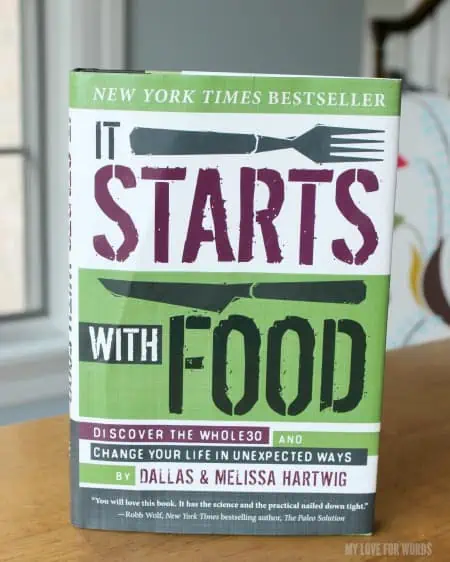 It Starts With Food
 is a must for anyone who wants the in and outs of the paleo lifestyle. It answers all the questions of why certain things are allowed and why others are excluded. It's definitely more of an informative read than cookbook, but they do have some general guidelines in the back. One of our favorites from this book was the deconstructed pizza (p. 264).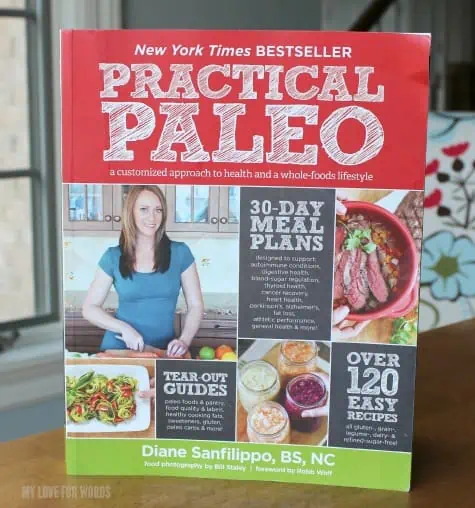 I bought Practical Paleo
 just a few days before I got Against All Grain
. I tried a few recipes, which were great, and then neglected it a bit while I cooked my way through Danielle's book. When we decided to try some new meals, I was so happy to have this in my kitchen, and honestly, I wondered why I'd neglected it for so long.
Some of our favorites include:
p. 278 Balsamic Braised Short Ribs
p. 300 Italian Style Stuffed Peppers
p. 340 Candied Carrots
p. 342 Grilled Squash and Pineapple
p. 344 Mashed Faux-tatoes
Practical Paleo
 also has a ton of information on the paleo lifestyle and various meal plans. It's just over 400 pages, and the first 200 or so are all jam packed with information.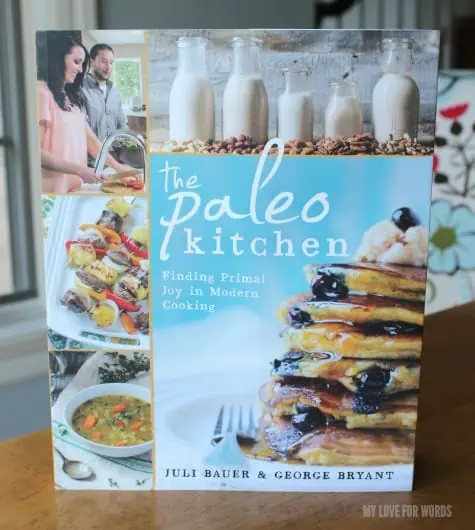 See those amazing pancakes on the cover? The Paleo Kitchen
 is worth buying for those alone!
I won't lie, it can be hard to find a good paleo recipe for baked goods. I've tried other pancakes recipes, and they've been okay but you never really forget that you aren't eating the real thing (which is why these kind of foods aren't actually allowed on the Whole30).
Paleo muffins, in particular, have been a pretty big let down so when I decided to try this pancake recipe (p.95) I can admit that I didn't have very high hopes for them. Thankfully, I was pleasantly surprised. These pancakes are phenomenal! They're fluffy and delicious, and worth the entire cost of the book on their own. Luckily, the book comes with other great recipes too like:
p. 81 Cinnamon Chocolate Swirl Banana Bread
p. 103 Blackberry Pear Jam
p. 149 Pan-seared Rosemary Sage Pork Chops with Apples & Pears
p. 154 Perfect Ribs
p. 173 Marinated Steak & Pineapple Kabobs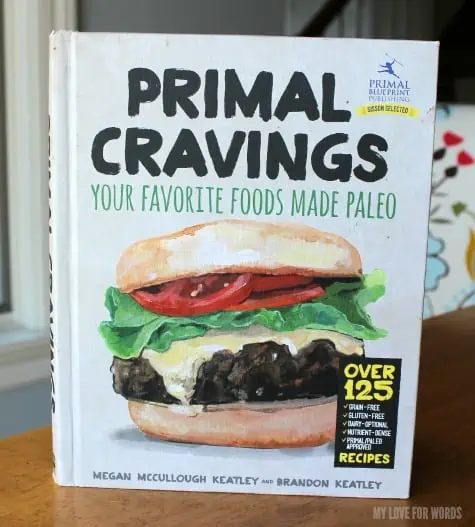 Primal Cravings
 makes a dangerous promise, my favorites foods made paleo. Hmm… it sounded too good to be true until we tried it.
I've only tried a handful of recipes so far, but the paleo pizza is, by far, our favorite. My kids actually said it's the best pizza they've ever had. Wow. Looks like I can work at Chipotle and a pizzeria now!
We are pizza people so it's wonderful to still be able to have our family pizza and movie nights with approved ingredients that taste amazing and are super filling.
Our favorites:
p. 259 Pizza crust
p. 263 Pizza Sauce (I make a bunch of this at once and keep it in the freezer.)
p. 230 Thin Mints (yes, like the Girl Scout cookies)
p. 232 Chocolate Coconut Scout Cookies
Meals Made Simple
 is Danielle Walker's newest cookbook. It was released in September 2014, which might as well have been a holiday around here. I'd been counting down to it's release for months. I even preorded the thing on Amazon, which I actually kind of regretted doing because it meant I had to wait an extra two days after it was released to receive it. Oh well. Somehow I made it!
I am truly in awe of Danielle's talent, creativity, and strength. This beautiful book is arranged with simplicity in mind, which is much appreciated.
Planning and making every meal from scratch can be quite exhausting so I was excited to see that this book includes 8 weeks of meal plans. Best of all, she's written them to minimize wasting ingredients. I hate when I try a new recipe, need only a small amount of something, and end up throwing the rest out. She's also included shopping lists for all 8 weeks as well. Awesome!
Our favorites:
p. 96 Buffalo Chicken Salad
p. 240 Almond Milk
p. 262 Wraps
I hope this acts as a great starting point for anyone looking to start or expand their paleo experience. I'm sure there are other great paleo books out there, but these are our favorites right now.
I do have my eye on a new book though. After trying this amazing Mango Avocado Salad, I know Nom Nom Paleo
 has to join my paleo cookbook collection. We've had that salad twice in the last week, and my son's still requesting it.
So I'd love to know, what's your favorite cookbook or paleo meal?
This post is part of my Whole30 Experience Series. To read more, click below:
Day 1: Why am I doing this again?
The Best Paleo Cookbooks
Day 2 & 3: Give me some carbs and sugar and no one gets hurt!