It's week four of our Holiday Decluttering Challenge! If you've been following along on our calendar, that means it's break week. Yay!! If you find the time between holiday festivities and want to do a little decluttering, I've suggested a few small tasks for this week, but for the most part it's time to relax and enjoy our families and less cluttered spaces.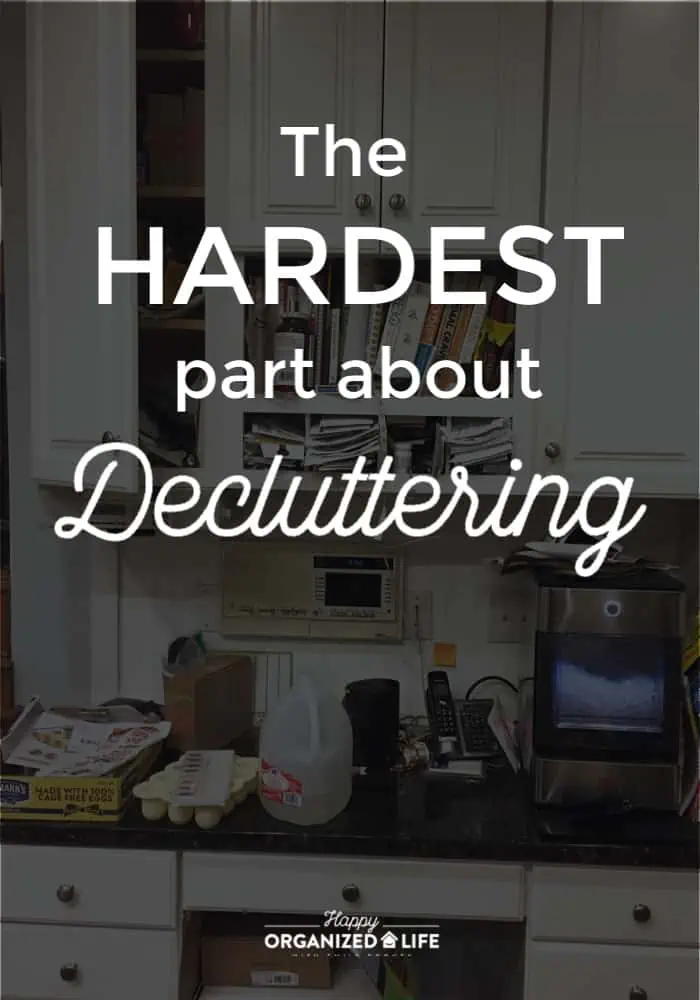 Last week was kitchen week (and yes, that's an actual picture of our messy kitchen desk above!). As I worked through this space, I came across something I never imagined was hiding among my cookbooks… a report detailing the last minutes of my dad's life. He was killed in a plane crash when I was five (so 30 years ago now), and I'd never read this report before. I honestly didn't even remember having it, but it was postmarked January 2013 so it had been hiding in plain sight for almost six years.
For me, this is probably the hardest thing about decluttering, uncovering unexpected emotional landmines that are hiding in my home. It's one thing to seek out this kind of information when I'm looking and prepared for it, and quite another for it to jump out and surprise me. It's all compounded by the fact that he would've turned 70 only a couple days ago, and my son who bears his name (and almost the same birthday!) just turned seven. ⠀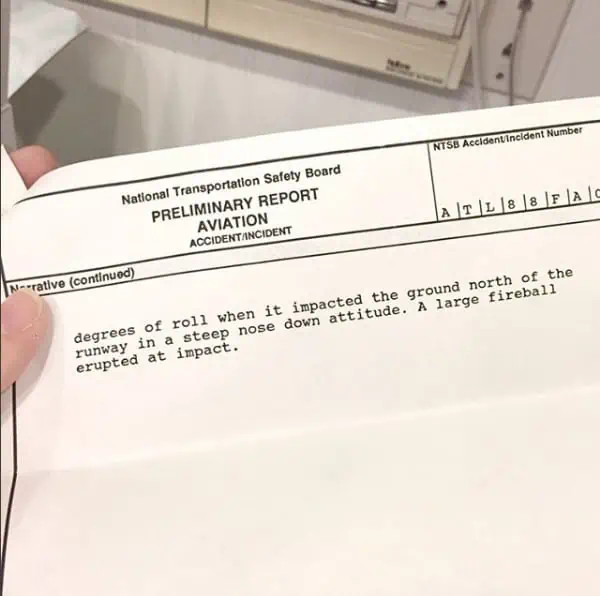 ⠀
I guess all of this is just to say that I feel like I'm being reminded that life goes on, and we get to choose what to make of it. We can choose whether we remain overwhelmed by grief or focus on all the blessings we still have. ⠀
⠀
For years now, I've said clutter is just a symptom of something bigger going on. I've worked at facing my "symptoms" head on, and while it's been hard to deal with things I'd sometimes rather forget, it's gotten me to the point where I can more easily let things go and feel lighter. This decluttering journey is taking longer than I ever imagined, but that's because so much is being worked on behind the scenes. It's not just about the stuff ?⠀
I've had a lot of people ask me how I've gotten to this place of being able to more easily let things go, and the truth it's been a combination of things. I've really been working on my mindset and viewing everything as a learning opportunity. When I started looking at things from the vantage point of, "What is this trying to teach me?" instead of, "Why me?! This isn't fair!" BIG changes started happening.
Improved self care has also made a huge difference. I'm trying to develop a healthy routine for myself, being more mindful of my food choices, getting more sleep, and using essential oils for both physical and emotional health. I think all of these things are working together to get me unstuck from where I've been for way too long!
What's the hardest part about decluttering for you? Is it the emotional landmines or something else? I'd love to hear about. Just reply to this email to let me know.
I hope everyone has a very Happy Thanksgiving and a wonderful break from decluttering!
Love, Emily