This post contains affiliate links. For more information, please see my disclosures page.
My purse all too often becomes a catch all for the junk I encounter while out of the house.
It's just too easy to toss something in my purse and deal with it later. Unfortunately, later can sometimes take a while to roll around. Receipts, old notes, and lots of lip products usually make up most of my purse clutter, but that changed yesterday because I decluttered my purse.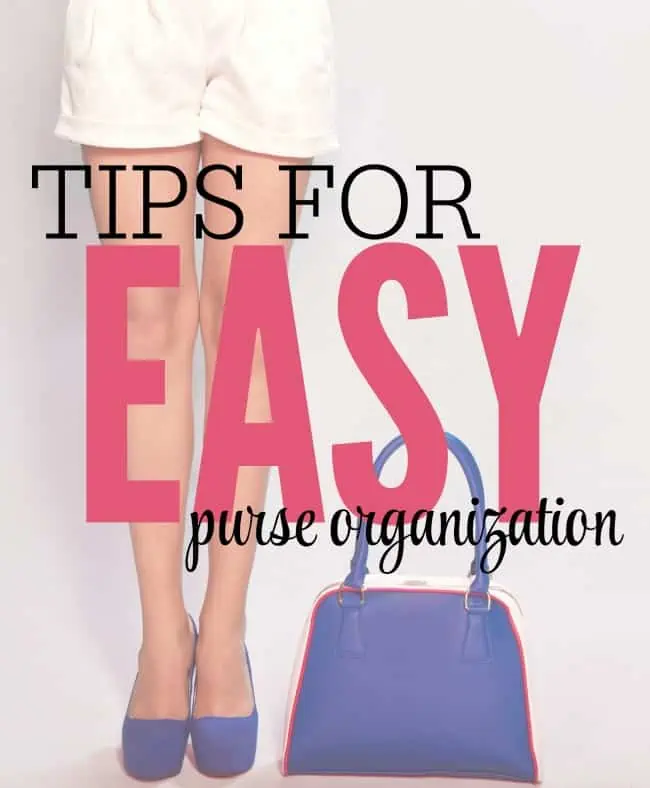 From the outside, it doesn't look too bad. (Kindly ignore the kitchen counter clutter in the upper right hand corner.) 🙂
The inside, however, was a disaster. I removed my wallet, which left some obvious essentials: a fake dripping candle from our chandelier, a flashcard, a diaper, wipes, an empty container of Altoids, receipts, and old candy. Yum!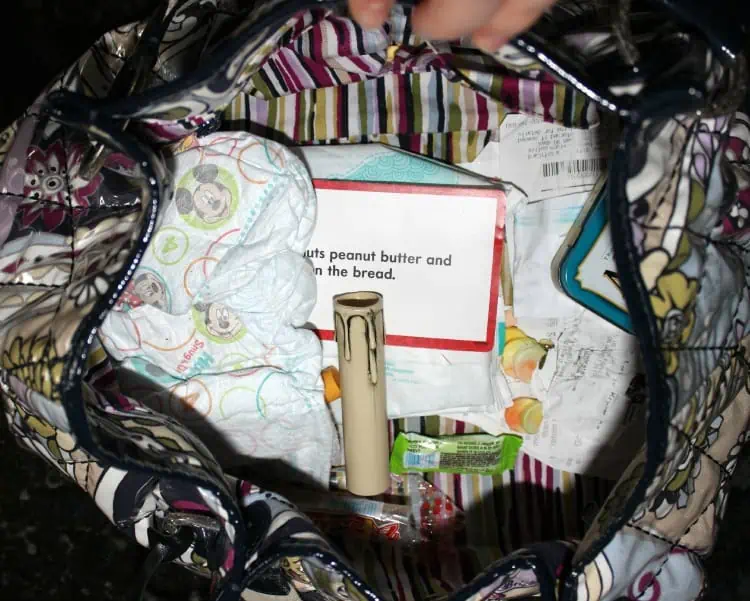 I decluttered my purse in the easiest way possible, turning it upside down and shaking everything out! If only some of the rooms in my house were so easy to empty. I shared a pic of that mess on Instagram, which you can see here. Scary, right?
Once the purse was empty, I sorted through the pile. Most of it was receipts and old shopping lists so I was able to throw all of those away. Some of it needed to be put somewhere else (like on our chandelier), but a few items had to stay in the bag: lip stick, lip gloss, chapstick, eye drops, new altoids, a cloth for cleaning my glasses and smart phone, back up contacts, and my phone.
Believe it or not, I've actually had this roll up purse organizer for years. It was in a purse I don't use much anymore so I grabbed it so I could get organized. If I were buying one today, I'd probably choose something like this
 or this
 that are bigger and hold their shape more, but for now this roll up one will do.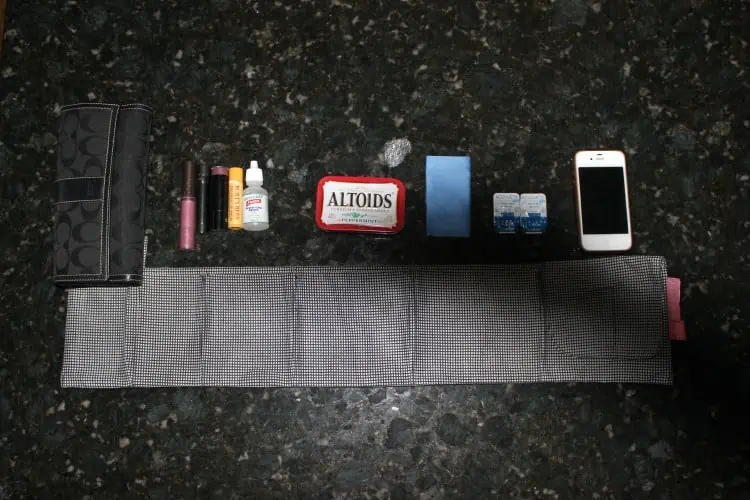 I was able to put everything in a pocket and even had one pocket left empty!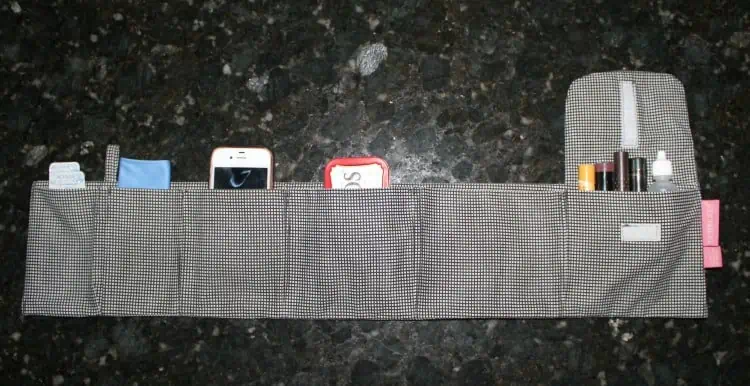 Now everything's organized and everything has a place!
My purse is so much lighter, and it's so easy to find everything when I need it. I sorted my wallet in the same way, removing multiples and trash and keeping only what I really needed. Now I can actually snap it closed!
These are my tips for easy purse organization:
Carry only essential items
Don't lug around tons of stuff you don't really need. It will only cause frustration down the road when you have to dig through it all to search for something. Carrying around only what you need will make life easier, and your shoulder will thank you.
Eliminate multiples
As much as possible, eliminate the duplicates in your purse. Instead of 8 pens, only carry 1 or 2.  You can see I struggle with this where lip products are concerned, but I am improving.
Give each item a home
Our purses, like our homes, can become huge messes when everything's just throw together. Giving each item its own special spot will make it easy to put away and, most importantly, easy to find again when it's needed.
What's your secret for keeping an organized purse, and what's the weirdest thing you've ever found in your purse clutter? I think the chandelier candletook the prize for me this time around. I'm glad I was able to find it!