Summer is the perfect time to create lasting memories, but you don't have to break the bank to have an amazing time. From outdoor adventures to cultural experiences, we've curated a list of ten unforgettable summer activities that are light on your wallet but heavy on the fun. Get ready to soak up the sun and have some fun without having to stress about your finances.
1. Have a Picnic
Whether you go to a park or your own backyard, a picnic is a great way to turn a normal meal into an event! Spread out a blanket, soak up some sun, and enjoy your food in nature.
2. Explore Your Hometown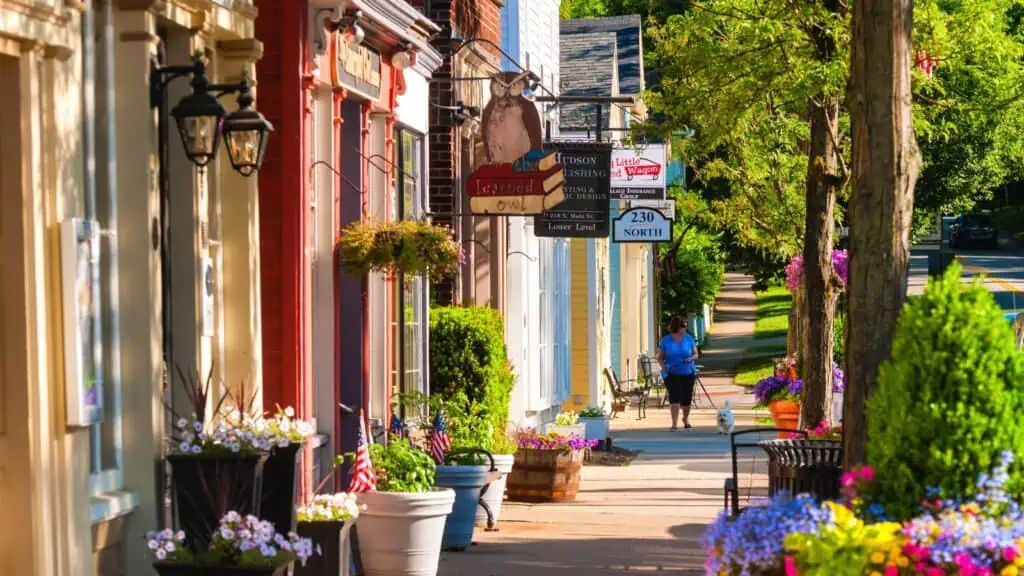 Spend a little time off the beaten path in your own town or city. Uncover the hidden gems and local flavor that make your home truly unique. You might stumble upon some new-to-you landmarks or fascinating historical sites that you've never noticed before, all without spending a dime.
Ultimate Summer Bucket List: 117 Ideas of Pure Fun!
Make the most of your summer by creating your own bucket list of must-do summer activities. Check out this list of 100+ ideas to get started.
3. Visit a Local Museum
Did you know many local museums offer free or discounted admission on certain days of the week? Take advantage of these opportunities to immerse yourself in art, culture, and history at no cost.
4. Watch the Sky
Summer activities don't have to be elaborate to be memorable. Grab a blanket and head outside for some cloud gazing during the day or star gazing at night.
5. Host a Book Club
Get some friends together and connect over books in your very own book club. This is a great way to share thought-provoking conversations and deepen your love for literature. If you're not sure who to invite, you can also check out your local library and bookstores for already established book clubs you can join.
Free Printable Calendars for June 2023
The only way to make sure you're able to do everything you want to do this summer is to plan carefully. Grab your phone, planner, or one of these 45 free June calendar printables and pencil in your summer fun now. Autumn will be here before you know it!
6. Attend Free Local Events
Check your community calendar, event listings, or neighborhood Facebook page to find free concerts, art exhibitions, festivals, and other local events. From outdoor music performances and movies to cultural celebrations, these events can help you connect with the vibrant spirit of your community without spending a penny.
7. Have a Game Night
Dust off your board games, deck of cards, or even set up video game consoles for an evening of entertainment and bonding. From classic favorites to new releases, game nights offer endless opportunities for fun and connection in the comfort of your own home.
15 Best Backyard Playsets & Swings Sets for Kids of All Ages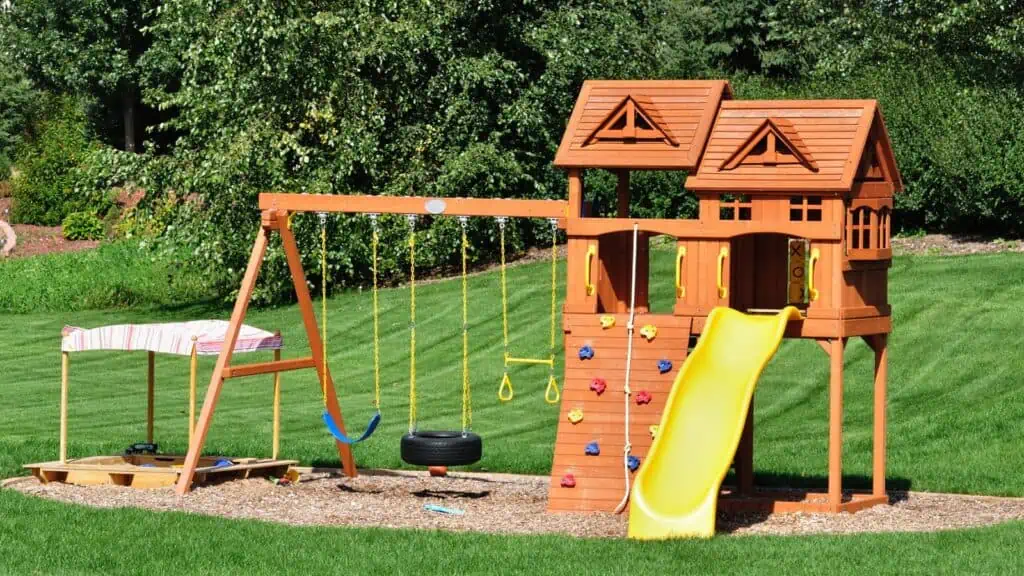 One of the best additions you can add to your home this summer is an outdoor playset. They're a great way to get kids off screens and outside playing. If you need help choosing the perfect set for your child's age, interests, and abilities, this guide can help:
8. Host a Potluck, Block or Pool Party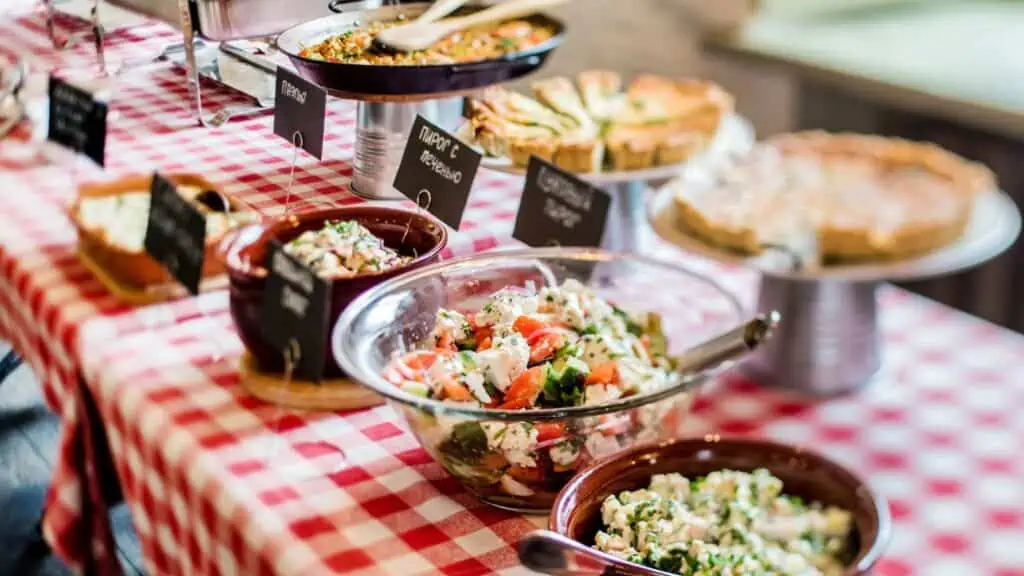 Bring your friends or neighborhood together by organizing a get-together. Keep your workload low by encouraging guests to contribute their favorite dishes and drinks, set up some tables and chairs, and enjoy time with one another over good food, music, and conversation.
Fun and Creative Ways to Use Pool Noodles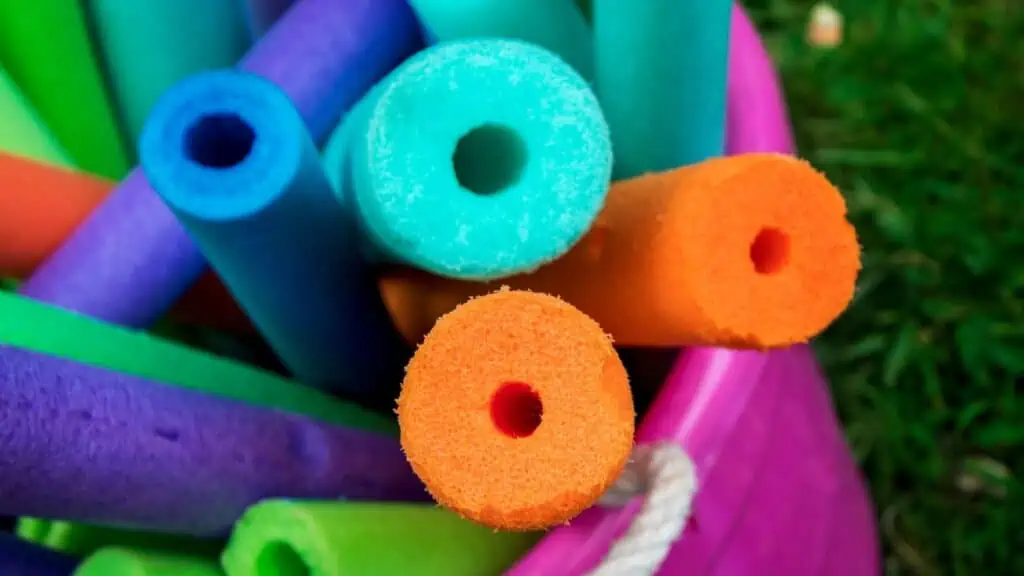 If you've only been using pool noodles in the water, you've been missing out! You can use them for all kinds of things like creating your own kiddie car washes (yes, that's a car wash for kids), obstacle courses, and lots of different crafts. See even more creative ways to put your pool noodles to good use here:
9. Start a Garden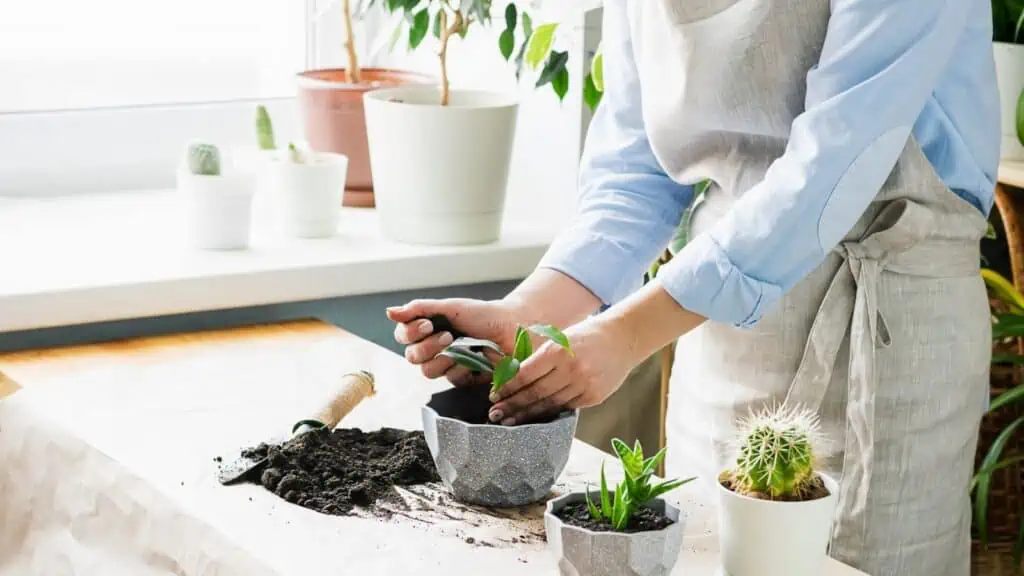 It's time to get your hands dirty. You can start small with a potted plant or two or create your own backyard oasis. Learn about which flowers, herbs, fruits or vegetables thrive in your area, and enjoy the satisfaction of watching your plants grow. Not only does gardening add beauty to your surroundings, growing your own food and flowers can really help the pocketbook too.
10. Volunteer in Your Community
Spend some time giving back this summer. Volunteering is a meaningful and fulfilling way to make a positive impact and create lasting change. Whether you choose to help at a local food bank, shelter, cleaning up in your city, or donating your unused goods, your time will be well spent.
This article was produced and syndicated by Happy Organized Life.