This super simple dinner will have your family begging for more… so you might want to make extras. You've been warned.
My family gobbles this down every time I make it. This is a phenomenally easy, delicious recipe, and a great change from the regular applesauce and pork chops dinner many of us grew up with. Want to know the best part? There are only 3 ingredients!
First you'll want to lay your bone-in pork chops out on a rimmed baking sheet. Top with some apricot preserves (I used about 1 Tablespoon per chop) and breadcrumbs (approximately 1/8 cup). Quantities can vary. You're welcome to use more or less based on your own preferences.
I put them in a 350 degree oven until they're cooked to about 145 degrees (approximately 15-20 minutes). Then I perform my favorite magic act… put them on the table and watch them disappear!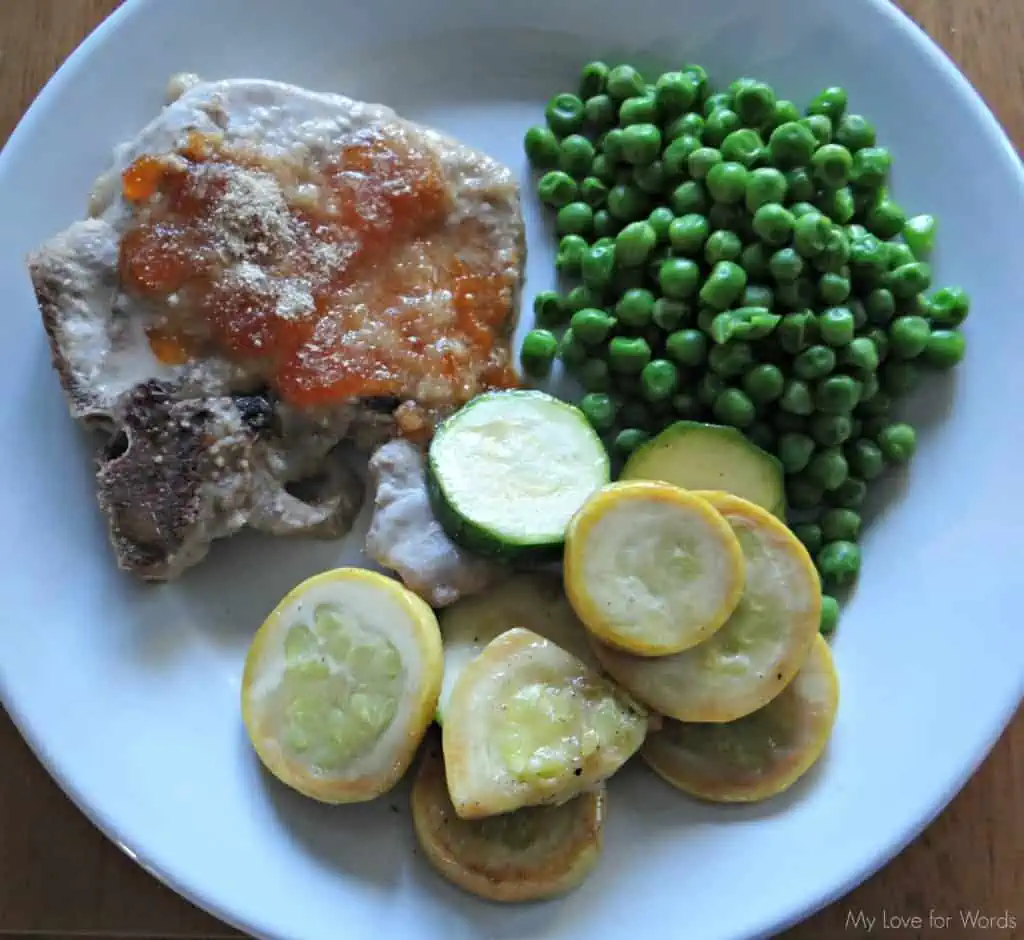 I'm always amazed that such a simple dinner can taste soooo good.
What are some of your favorite easy dinners to throw together?