I am so sorry if you came to the blog on Friday looking for a new post. I wasn't able to publish one (obviously), but I have made the entire seven week schedule available in a free download so your progress doesn't have to depend on whether or not I'm able to publish a post. Hopefully it won't be an issue again, but just in case, you can get your own Holiday Decluttering Calendar by clicking here.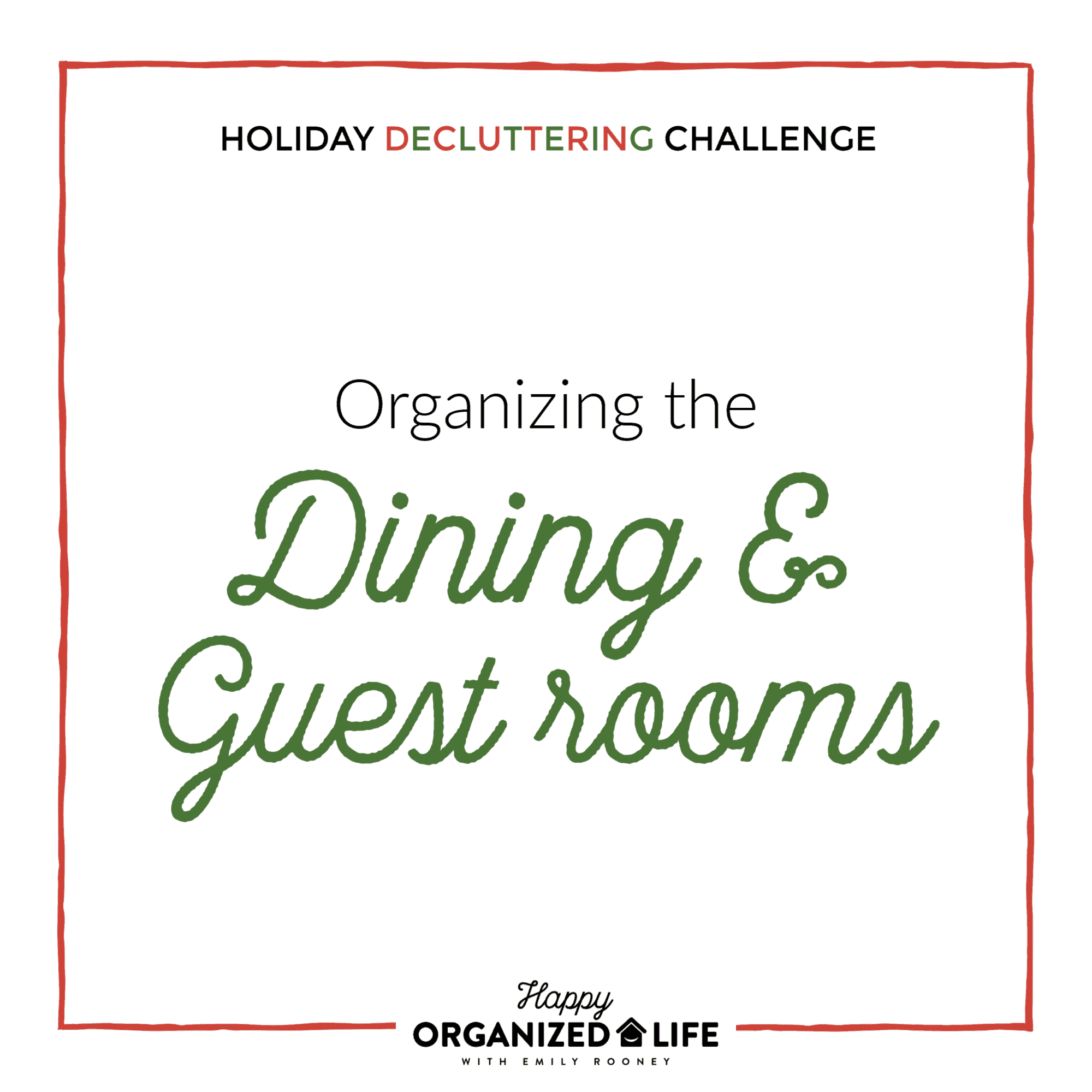 Decluttering the Dining Room
Friday's task was to focus on the dining room. In some homes, this can be a catch all (I'm guilty as charged!), which doesn't exactly make for a welcoming dining experience.
I know not everyone has a dining room, but that doesn't mean you're off the hook. Focus on wherever it is that you'll be dining: an eat in kitchen, bar space or kitchen island, tv trays in the family room! Wherever you eat in your home, it's time for a decluttering!
I have one child who is especially thrilled to be decluttering this space. He's anxious to eat in there again, and it was just a reminder that clutter can really affect how we feel in and experience our homes. I had no idea he thought anything about all the stuff that had accumulated in our dining room or missed eating in there on special occasions. Honestly, it kind of  broke my heart to see how excited he was because it was something he'd obviously missed. The good news is we'll be eating in there again quite soon thanks to this challenge!
Decluttering the Guest Bedroom
For today and tomorrow's task, we're going to focus on the guest room.
We love having people over to visit, but we don't host people very often because of our clutter. This year, however, I'm happy to share that we'll be hosting a few relatives just after Thanksgiving.
Our current guest room is in our basement and in desperate need of some TLC. It was the previous owner's office so we're working around some awkwardly laid out build in desks and cabinets. There's also some of my mother-in-law's belongings down there from when she lived with us a couple years ago. The room has also morphed into a catch-all for some old gym equipment we never used as well as my eldest's Playstation room sooo it's not exactly the most welcoming space for guests because let's face it… no one wants to sleep surrounded by clutter.
My greatest desire is for people to feel comfortable and happy when visiting us so I'm going to do my best to make that space warm and inviting. This is also the perfect time to wash the guest bedroom linens and give the room a good cleaning.
I'm playing a little catch up still from last week, but I'm hoping to share some more videos of our spaces soon. If you'd like to be notified when those are posted, you can click here and follow me on YouTube. I only have a few videos up right now, but they'll already make you feel better about your own home!
I'll be back Wednesday with our next task, but in the mean time, I'd love to hear how the challenge is going for you so far. Are you seeing or feeling a difference in your home yet?
If you'd like some support and encouragement, we'd love to have you join us in the Declutterathon facebook group.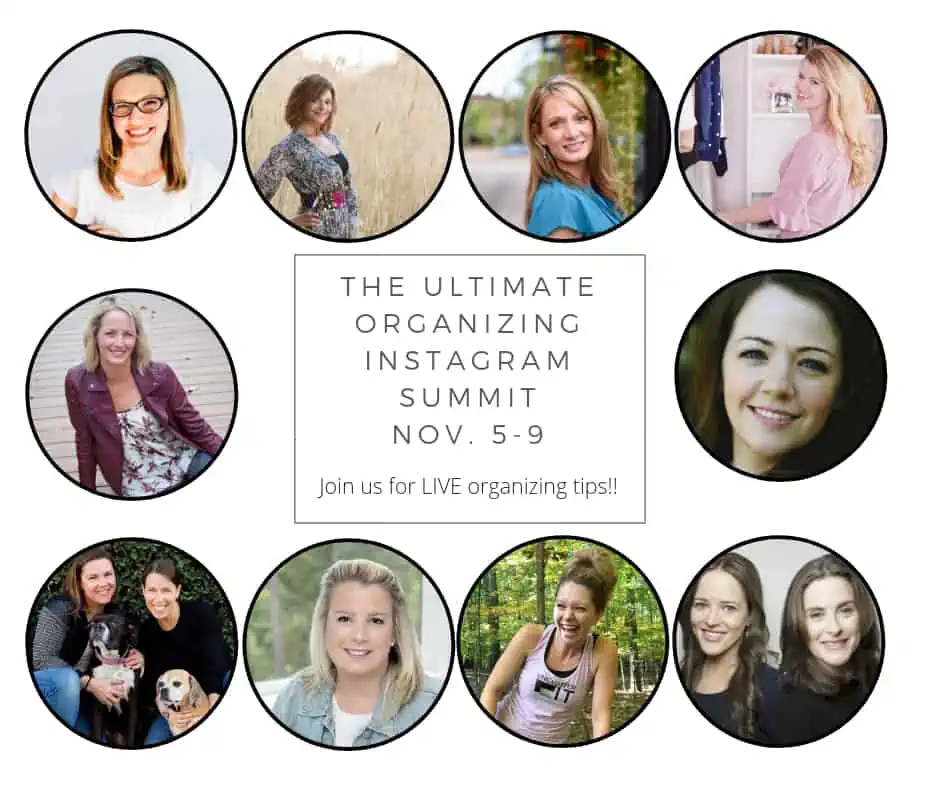 I've been sharing some of my before and afters on Instagram (including my recent magic trick of turning clutter into cash!), and I have an extra special announcement to share about this week. I've partnered with nine other organizers for the Ultimate Organizing Summit!
Starting this morning, we'll be going live every day at 10 am and 2 pm Central with our favorite tips and tricks for organizing all the things. I'll be sharing my favorite tips for meal planning on Tuesday at 2 pm Central so if you have any meal planning related questions, just comment below and let me know. We're also giving away ten $50 gift certificates to The Container Store so if you like organizing and shopping, you'll definitely want to tune in!
I can't wait to interact with you LIVE tomorrow, and I'll be back here Wednesday with our next Holiday Decluttering Challenge task.
Other Posts in this Series:
Decluttering the Kitchen
Decluttering the Family Room
Decluttering the Guest Bathroom
Entryway Closet Organization
Holiday Decluttering Challenge Begins!
Holiday Decluttering Challenge 2018