Last year, my husband and I decided to go paleo. We wanted to avoid gluten in hopes of cleaning up our diets and leading healthier lifestyles. Though we didn't have to avoid gluten, we found we felt a lot better when we did.
Many mornings of eggs followed, and we all got tired of them pretty quickly. There are only so many ways to make eggs, and only half of my family will even eat them, which meant I was preparing two meals every morning. That got old really fast.
Thankfully, I've found the easiest gluten free breakfast, which is saving me time and my sanity.
A few weeks ago I was scrolling through my facebook feed when I saw a picture of my friend's daughter eating cereal. This sounds like a normal, everyday situation, but for this little girl it was a real treat. She was diagnosed with Celiac Disease at two so this bowl of cereal was her first in three years! I knew immediately that I had to join the campaign for Gluten-Free CheeriosTM and was anxious to try them myself.
The idea for Gluten-free Cheerios was born out of necessity. Phil Zietlow, an engineer at General Mills, found out his daughter-in-law, just like my friend's daughter, had Celiac disease. Zietlow wanted everyone to be able to enjoy Cheerios so he worked for six years to make them gluten-free by removing stray wheat, rye, and barley. Gluten-Free Cheerios are now available in five different flavors: Yellow Box Cheerios, Honey Nut, Multigrain, Apple Cinnamon, and Frosted.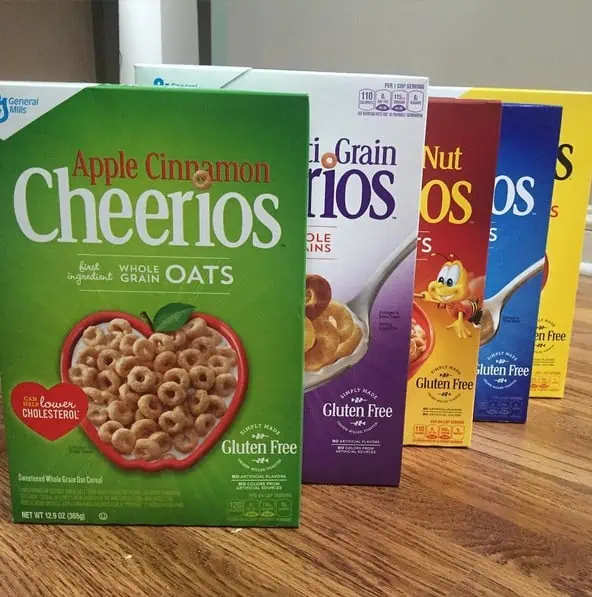 I can definitely say that this was the easiest gluten-free meal I've ever prepared. My kids were over the moon to be having cereal again, and I was thrilled with the fast prep and clean up. I also realized just how much I'd missed having a bowl of cereal.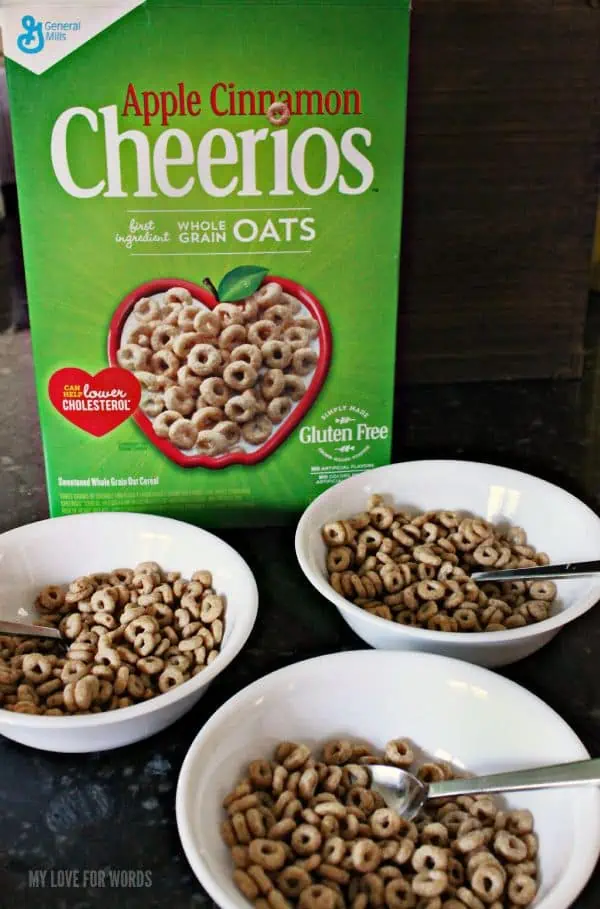 I honestly wasn't sure what to expect, but Gluten-free Cheerios taste exactly like regular Cheerios! I was amazed. My kids wanted to try the Apple Cinnamon and Frosted Cheerios first (who's surprised?), and I went for my favorite, Honey Nut Cheerios. They are all excellent! I swear, in a blind taste test I could never tell them apart from the original varieties. The poor Apple Cinnamon didn't even make it through one meal; my kids devoured it (and I may have helped).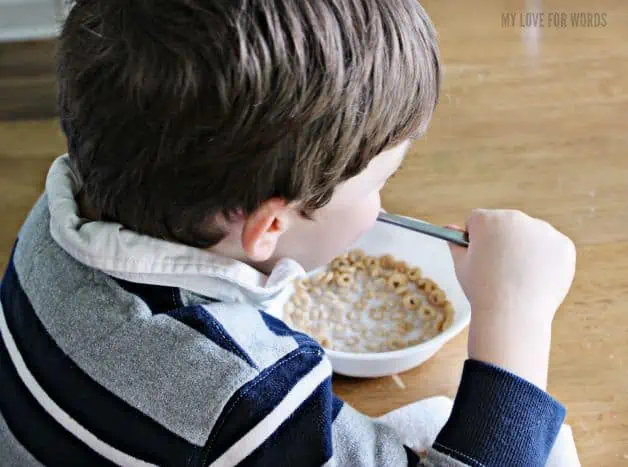 Have you tried Gluten-Free Cheerios yet? Which is your favorite flavor?
This is a sponsored post written by me on behalf of Gluten-Free Cheerios.