My favorite season is almost here! As a loving homage for the beautiful fall foliage we'll soon we enjoying, I thought I'd add a colorful twist to everyone's favorite cereal treat, rice krispie bites.
This post contains affiliate links.
These really couldn't be easier to make. Here's what you'll need:
Candy Melts
 (I used: red
, orange
, yellow
, green
, and brown
)
Rice Krispies
 (5 cups)
Marshmallows
 (1 bag)
Butter (4 Tablespoons)
Wilton Silicone Brownie Squares Baking Mold
First, you'll want to put your candy melts in a microwave safe bowl and melt according to the directions. If you're using different colors, you can use a different bowl for each color.
Once the candy is melted, you'll put a little of the melted candy in the bottom of each square of the silicone mold. I used a spoon to transfer the melted candy and spread it evenly across the bottom of the mold, but a squeeze bottle
 would probably be the easiest option. (In other words, learn from my mistakes! haha)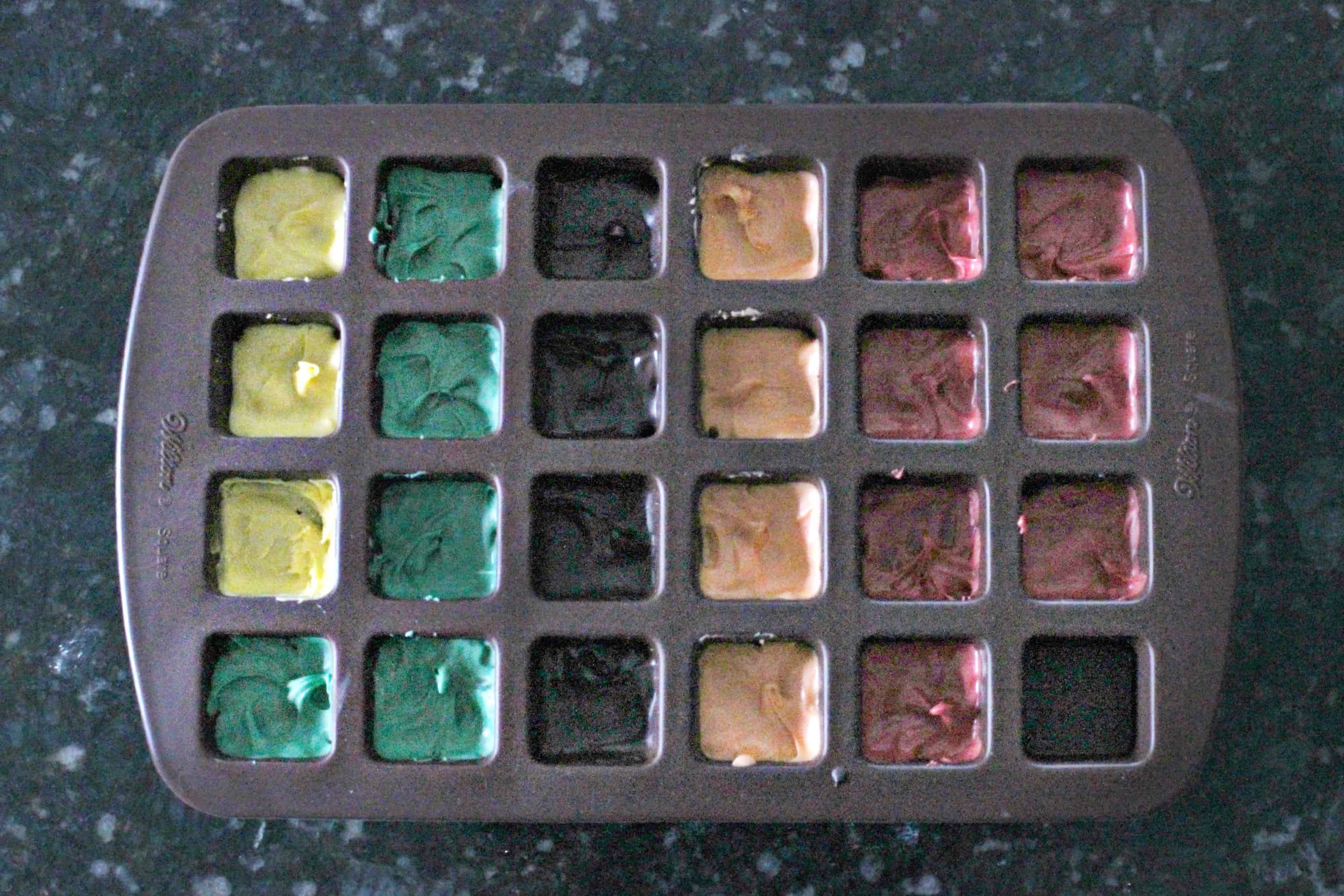 Next, you'll move to the stove and make your rice krispie treats. You can use whatever recipe you'd like, but I melted four tablespoons of butter in a large pot over medium (or low to medium heat depending on your stove). Once the butter is melted, add the entire bag of marshmallows and stir until they're melted too. Then add five cups of rice krispies and stir until everything's evenly mixed.
The rice krispie treat mixture will be extremely sticky! I used my hands at first, but that was a big, sticky, delicious mistake. The easiest way to transfer the rice krispie mixture to the mold is with a couple of spoons. Once the mixture is in the mold you can use a spoon or your fingers to push the cereal into the mold a bit more. Any left over cereal mix can be put in a different container (like a 9×9 pan) and cut into regular rice krispie treats.
Now the treats just have to cool and solidify a bit in the molds, and you're done! Well, a few will have to be sampled, of course, for quality purposes… quality control, it's a necessary step of any great recipe (and just happens to be my favorite!).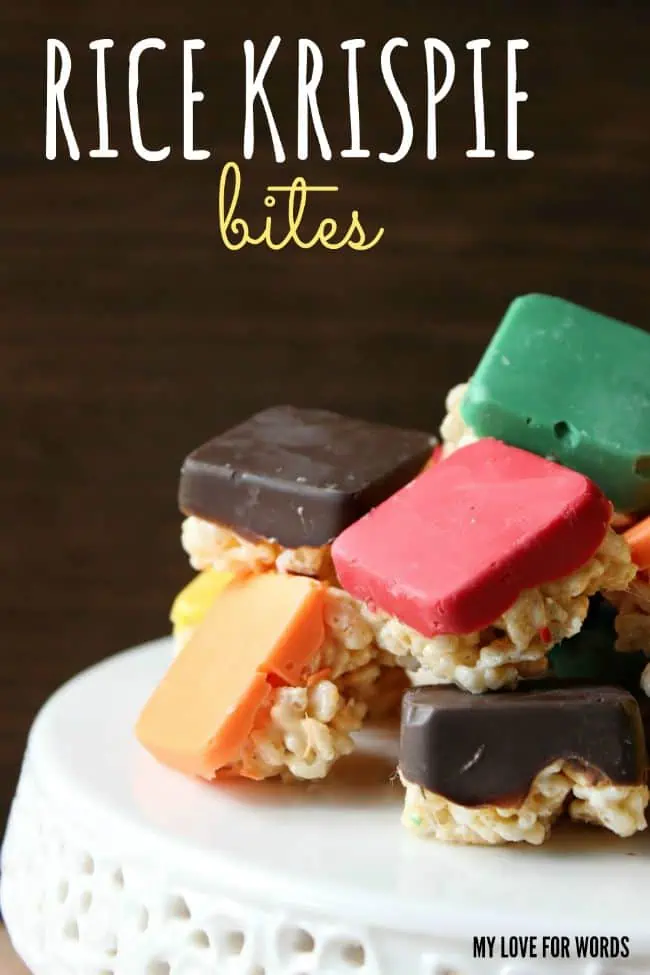 It's a super easy, colorful, and yummy treat. I'm also a huge sucker for caramel apples. You can see a bunch of my favorites here…
What's your favorite fall dessert?