The easiest way to get kids to eat just about anything is to make it fun, and what could be more fun than this Kermit breakfast quesadilla? The kids can even assemble it themselves.
This post contains affiliate links.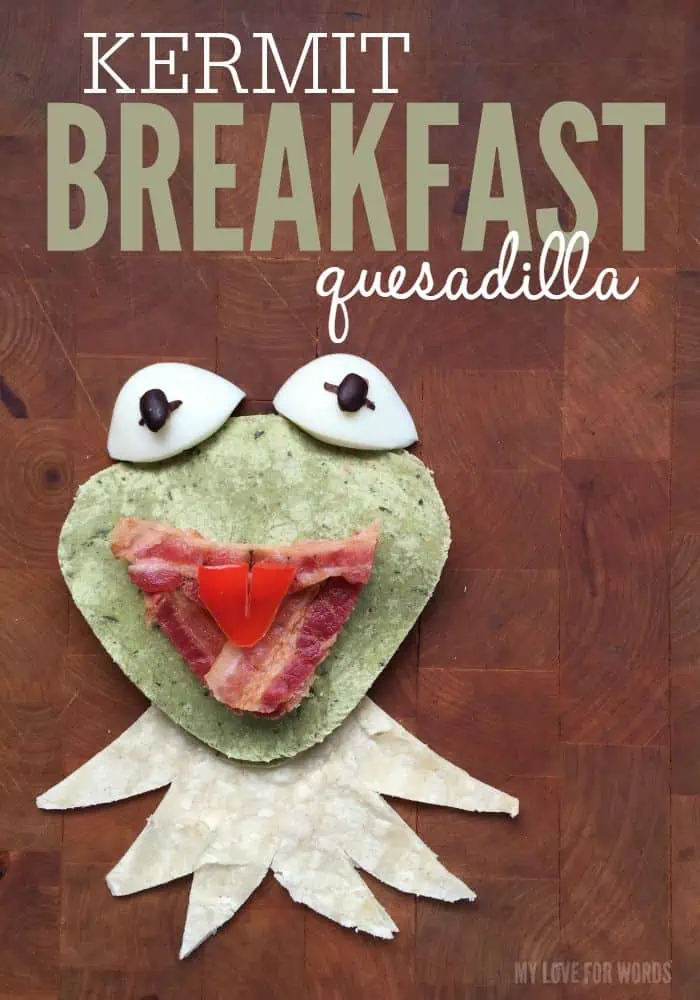 What You'll Need:
1 Spinach Tortilla (burrito size)

1 Corn Tortilla (taco size)
2 Eggs
1 tbs shredded cheddar cheese
2 Slices Bacon
Canned Black Beans
Red Bell Pepper

Recipe & Assembly:
1. Place one egg into a pot of water and bring to a boil.
2. Once the water is boiling, cook for 12 minutes
3. Peel your boiled egg and slice in half lengthwise. These will become your frog eyes.
4. To shape Kermit's eyes I used a Wilton cauldron cookie cutter
 but you can freehand as well.
5. Fold your spinach tortilla in half.
6. With a sharp knife, cut out Kermit's face. I used the Wilton candy corn cookie cutter
 as a guide.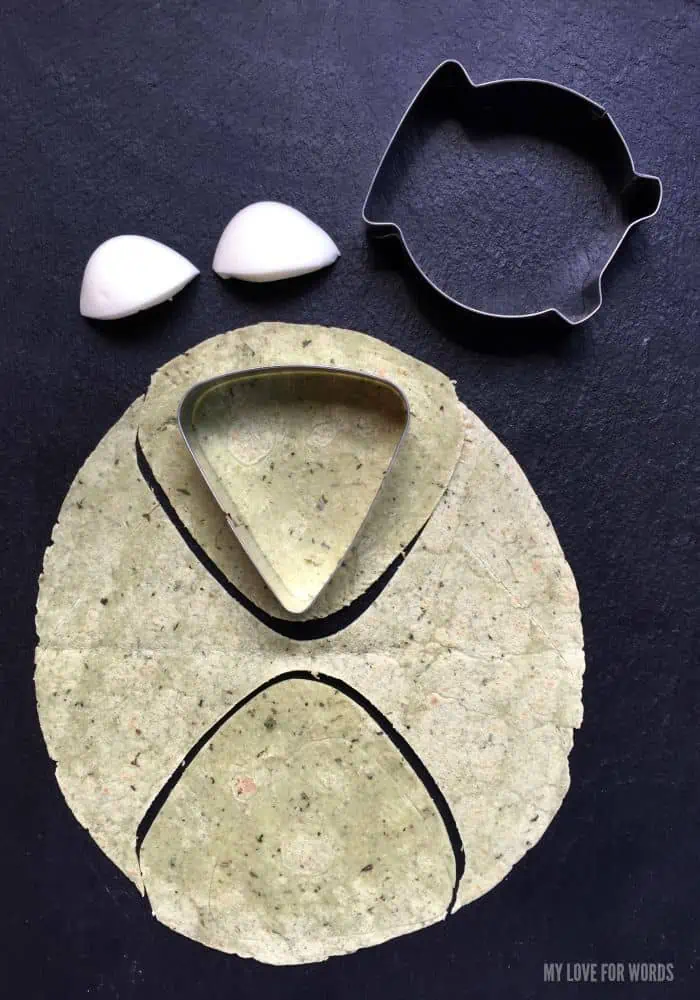 7. Using the same cookie cutter and knife cut three sections of bacon to form Kermit's triangular mouth.
8. Crumble the remaining bacon.
9. Scramble your second egg with the crumbled bacon and cheese.
10. Place your scrambled egg on top of one half of your spinach tortilla and top with the other half.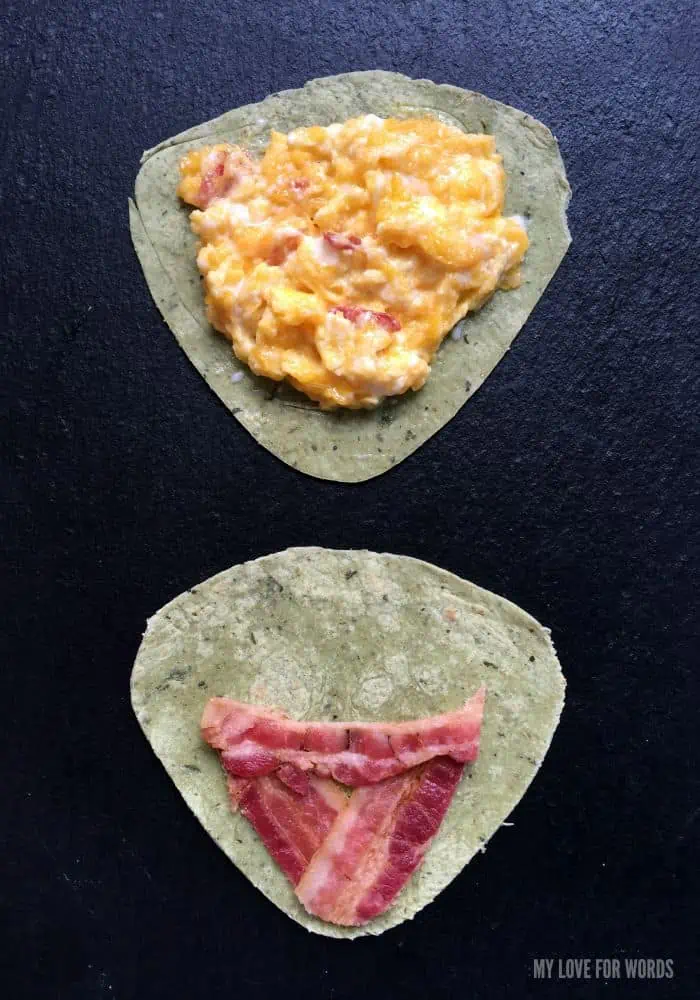 11. Your finished tortilla should then go on your serving plate.
12. Cut Kermit's collar from the corn tortilla and place it under the quesadilla chin.
13. Place the mouth and eyes on next.
14. Cut a small piece of red bell pepper for the tongue.
15. Kermit's pupils are one canned black bean cut in half lengthwise with two pieces of bean skins on either side.

You can use the leftover ingredients for fajita, burrito or taco night!
Have you ever made a character meal for your kids? What did you make, and how'd they like it?