Christmas is only two days away (ahhh!). I still have a stack of presents to wrap… and by "stack" I mean all of them.
If you're in the same boat, I hope these free printable Christmas gift tags will come in handy. They could be printed on regular computer paper and taped to a package, tied with a string, or printed on sticker paper to make things really easy.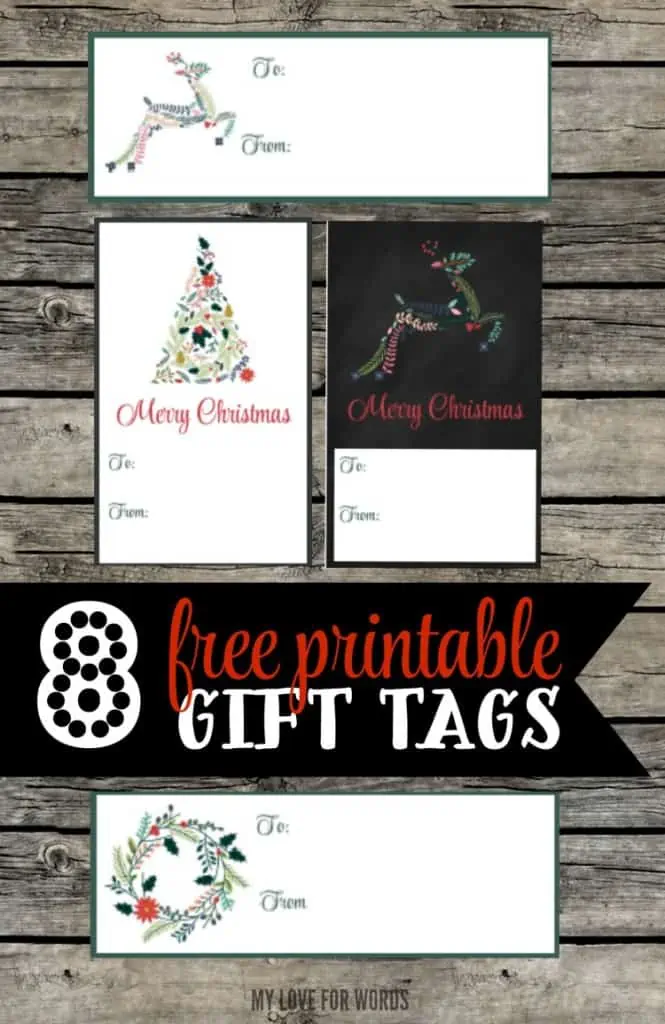 I made two different versions. The larger, vertical design measures 3.25 x 2 inches.
The smaller horizontal designs are 1.25 x 3.5 inches.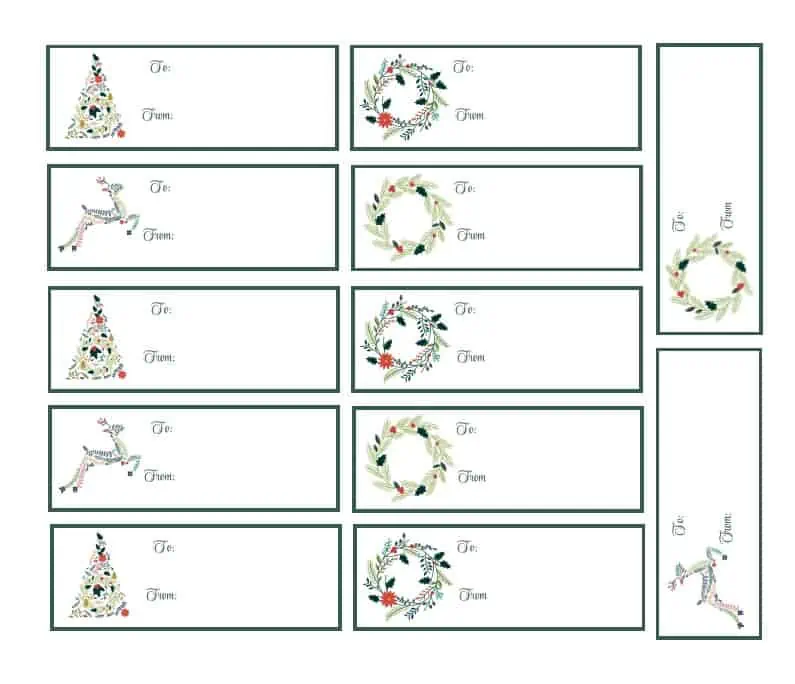 Click HERE to get your copy.
Do you have any last minute wrapping to do or am I alone in my procrastination? 🙂
Merry Christmas!