A big thank you to
Hefty
for sponsoring today's post and providing us with these great free printable Christmas bag toppers. For more information on how sponsored posts help me to blog, please see my
disclosures
page.  
Despite my best efforts, I tend to be a last minute kind of girl.
Every year, I vow to have all of my shopping, wrapping, and sending cards done well ahead of time, but year after year I end up scrambling at the last minute.
The good news is that doing things at the last minute doesn't mean I have to be empty handed.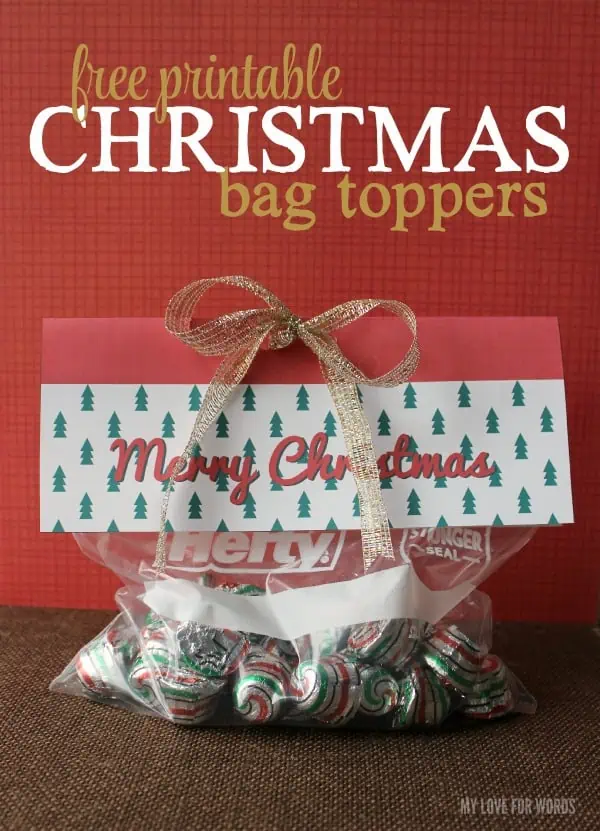 This is the perfect last minute project because it really couldn't be any easier.
This is what you'll need: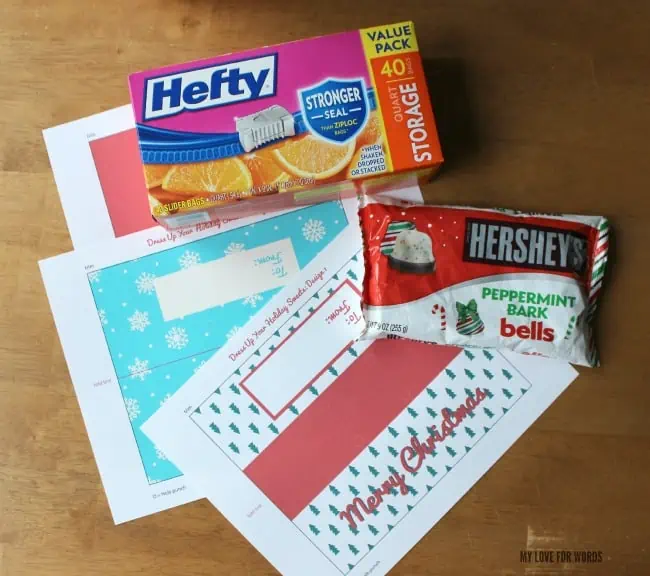 I love options so I was thrilled to see that there are three different bag topper designs to choose from: Merry Christmas (the one I used), a red topper that says "Happy Holidays," and a blue version with snowflakes.
Once your printable is printed, cut it out, punch two holes in the marked locations, and fold it in half lengthwise. Fill your bag with treats and close with the easy slider.
To attach your printable, you can either use staples or tape. I used tape, which I folded over on itself and stuck to the back of the printable so no tape would show. I then filled out the "to" and "from" sections, made a pretty bow, and was done!
This would make a great gift for a neighbor, teacher, or delivery person. It looks sweet, festive, and thoughtful without actually requiring a lot of time, which I love.
Be sure to visit the Hefty site for more great tips on how to freeze cookie dough and store ornaments as well as fun kids crafts like making your own ornaments and how to build your own snowman. (My apologies if the Frozen song is now stuck in your head.)
 Now I need to know if I'm alone. Are you a last minute person like me or do you tend to have your stuff done well ahead of time?